We had a pretty incredible year over here at Adore Them Parenting, and we want to extend a genuine, "THANK YOU!" to everyone who supported us in 2021.
Looking back and reflecting on the past year can be helpful for all of us so before we dive into some of the highlights of 2021, we encourage you to work through these reflections for yourself:
10 Highlights – Accomplishments, best memories, and other highlights of the year
5 Disappointments – Failures, missed opportunities, and other low points from the year
3 Game Changers – Unexpected events that shifted your perspective and priorities
3 Areas of Focus – Where did you put the majority of your time and energy?
3 Things You Forgot – What were the things that you just didn't get around to, and do you need to revisit them in the New Year?
Reflection – How can you use all of this information to make clear and beneficial decisions in the upcoming year?
Simply taking the time to look back will help you move forward with purpose!
Below, you'll find a round up of our most popular content throughout 2021…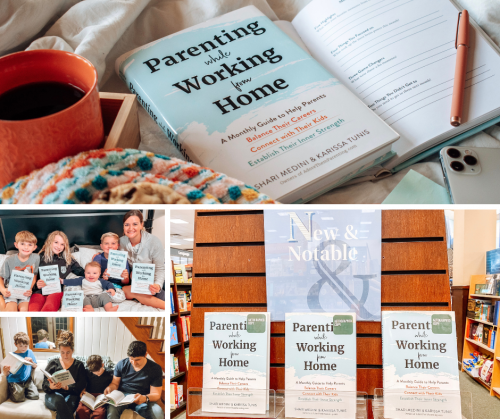 Our first book published in January 2021 – what a way to start the year!
Of course, there were challenges considering our book came out the day before inauguration day, in-person events were not being held, and book stores had limited foot traffic. Yet despite these challenges, we were able to make our book – Parenting while Working from Home – a success!
Our goal is always to help as many fellow parents as possible and having our book out in the world and being read by thousands of parents is an incredible feeling!
Seeing our book on the shelves in libraries, Barnes and Noble locations, and independent bookstores across the country is truly a dream come true.
We learned so much throughout the process of writing and marketing this book, and we are extremely grateful for the insight and support of our literary agent. Keely, you are amazing! Thank you for always being just an email away 🙂
Learn more about the book via the button below…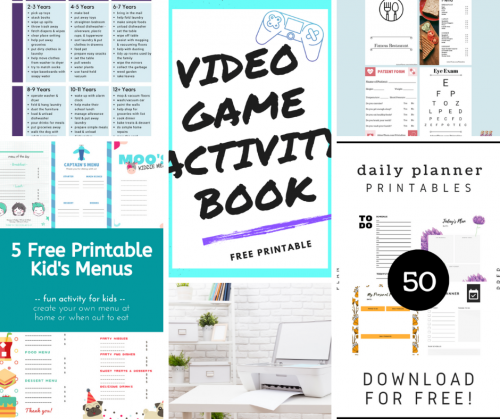 Free printables are always popular with our readers so we wanted to share the top five most popular printables this year:
Get all of our free printables via the button below…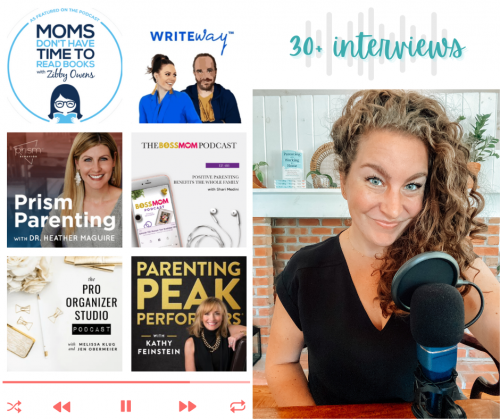 When one door closes, another one opens. Since we were not able to do in-person events, book signings, and speaking engagements, we pivoted and set up our own podcast tour to spread the work about our book.
30+ interviews later, we were able to make wonderful and lasting connections with fellow parents, authors, and experts. And we achieved our goal of reaching new potential readers across the globe.
Since our day to day involves a lot of sitting by ourselves, typing at our computers, it was an energizing change of pace to get to talk to others and share parenting insight and advice in that way.
Thank you to everyone who took the time to collaborate with us!
Listen to all of the podcast interviews via the button below…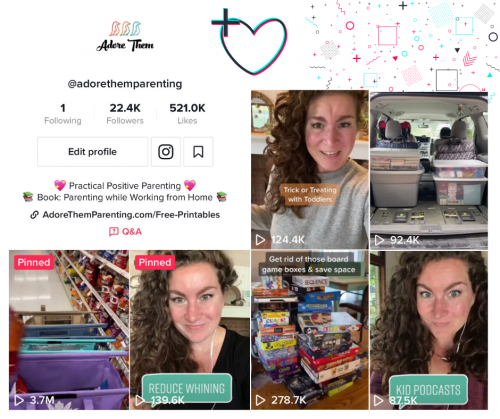 TikTok provided us with a unique opportunity to branch out, connect with a new community of parents, and find new ways to be creative while staying true to our mission of helping fellow parents.
With over 20,000 new followers, half a million likes, and a few viral videos, it's safe to say that we'll be spending more time over on that platform in 2022 so we hope you'll join us!
Our top viewed TikTok in 2021 happened to be about my favorite reusable grocery bags and currently has 3.7 million views! You can check it out 
HERE
.
Join us on TikTok via the button below…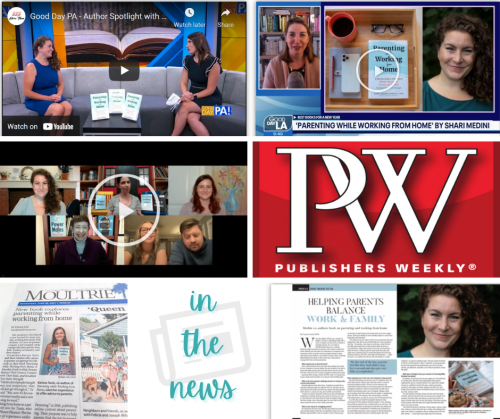 Our book opened doors to amazing opportunities like Good Day PA, Good Day LA, virtual parent panels, magazine, and newspaper highlights.
It was amazing to see all of the hard work that we put in behind the scenes recognized and appreciated through traditional media outlets!
View some of our media highlights via the button below…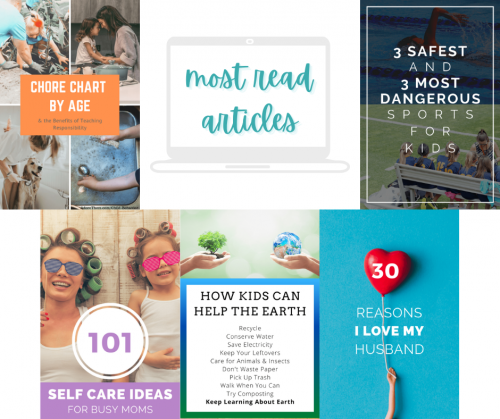 Our website traffic almost doubled this year! We were so busy making sure all of the day to day stuff was happening that we barely noticed this substantial growth. It was incredibly rewarding to look back and see that our hard work truly is paying off.
Here are the top five most read articles on our website in 2021:
Check out all of our parenting advice and resources organized by topic into helpful collections via the button below…
Thank you for reading.
Thank you for clicking.
Thank you for sharing.
*Now here's to YOU in 2022*