Adore Them is proud to be partnering with the New York Baby Show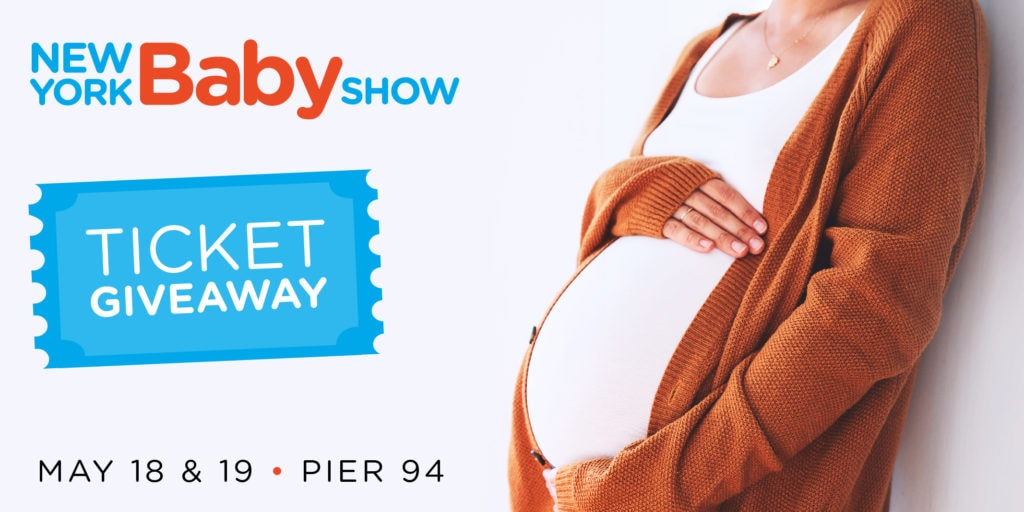 The New York Baby Show is an incredible event for families! Whether you are pregnant with your first or have toddlers running around, this is a fun, informative, & family-friendly weekend. Adore Them is so excited to be involved in this event as part of their media team, & we love that we get to share some of those perks with you!
The 2019 New York Baby Show, on May 18 & 19 at Pier 94 will once again be the largest show for new and expectant parents in the country. Now in its 9th year, no other event provides a better experience for thousands of expectant and new families from New York and neighboring counties, seeking a family-friendly jamboree of top brands, great speakers and seminars, big giveaways, and lots of learning, support, bonding, and fun as you make your way into parenthood.
We are giving away half-priced tickets for you and your family to experience the show! See below for details…
Who will be there?
Sessions & speakers will also be available on a variety of topics such as parenting tips, baby gear, infant safety, & other popular parenting topics. The New York Baby Show also houses over 200 top baby brands as well as innovative products for various stages – pregnancy through toddlerhood. You can view a full list of exhibitors & sponsors here.
Adore Them Co-Owner, Shari Medini, will also be there!
Why should I go?
This event is planned from beginning to end with young families in mind. There are entertainment options for children as well as opportunities for the parents to learn new information, meet some of their favorite influencers, & do some shopping along the way.
What can I expect?
There will be a lot of people attending this event; however, you can get a good feel for the whole event through these images from previous New York Baby Show events. Everything is well organized, & there are different areas to the event to make it feel more inviting & personable.
When you think New York, you think of subways, traffic, & parking nightmares; but that is not the case for this event. You can view all of the travel details here, & I think you'll be pleasantly surprised 🙂
When is the event?
The New York Baby Show is on Saturday & Sunday, May 18 & 19, 2019 from 10am to 4pm each day.
How do I get tickets?
Normal ticket price is $30 per family (for 2 adults and up to 4 children), and $20 per individual, but…
Click HERE for 50% Off Tickets!
(Note: All free tickets have been claimed)