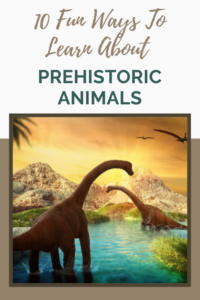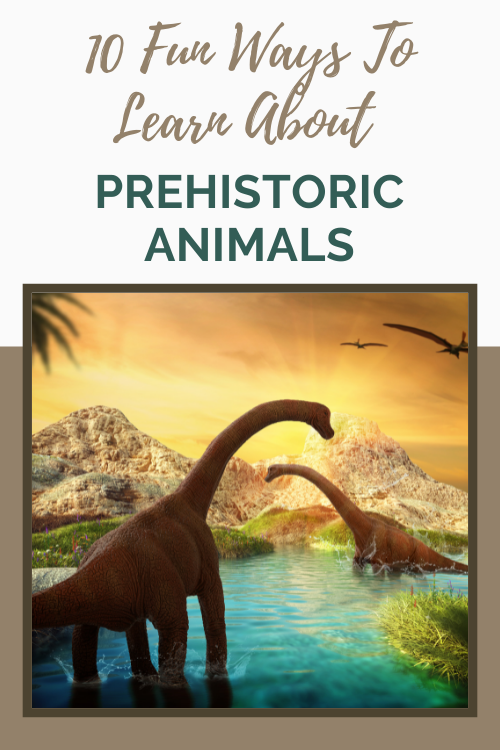 10 fun ways to learn about prehistoric animals
Do you want to learn more about prehistoric animals? If so, there are many different ways to learn about these fascinating creatures! Whether you're a student, a teacher, or just someone interested in learning more about them, there are lots of fun ways to discover more. Additionally, it's important to have a blast when learning, so follow the below suggestions to explore these amazing animals further.
---
For more on this topic, check out the full Summer Learning collection
---
Here are 10 fun ways to learn about prehistoric animals
Take A Virtual Tour Of A Prehistoric Zoo
One of the best ways to learn about prehistoric animals, such as reptiles of the sea, is to see them up close. Luckily, many virtual zoo tours allow you to do just that. You can visit zoos from all over the world and even explore exhibits of extinct creatures.
Drop By A Prehistoric Animal Park
If you want to see real-life specimens of extinct creatures, consider visiting a prehistoric animal park. These parks have live animals on display and replicas of ancient creatures. Some parks also offer educational programs and activities for visitors of all ages.
Attend A Dinosaur Exhibit
If you're lucky enough to live near a city with a major museum, the chances are good that they will be hosting a dinosaur exhibit at some point. These exhibits typically feature life-size replicas of dinosaurs, as well as interactive displays and activities.
Visit An Archaeological Site
If you want to learn about prehistoric animals through the eyes of archaeologists, consider visiting an archaeological site. These sites are home to relics and artifacts from ancient civilizations, including depictions or references to prehistoric creatures.
Play A Dinosaur Game
If you're looking for a way to have some fun while learning about prehistoric animals, look no further than dinosaur games. There are many different games available online and most of them are free and informative. You can choose to play as a human or a dinosaur, and some games even let you customize your creature.
Learn About Prehistoric Animals From A Friend
One of the best ways to learn about anything is to ask someone who knows a lot about it. If you have a friend or family member who loves dinosaurs, ask them to teach you everything they know. You might be surprised at how much you can learn in a short amount of time.
Read Children's Books About Prehistoric Animals
Reading children's books about prehistoric animals is a great way to introduce the topic to kids. These books are usually filled with colorful illustrations, and they often include fun activities at the end of each chapter.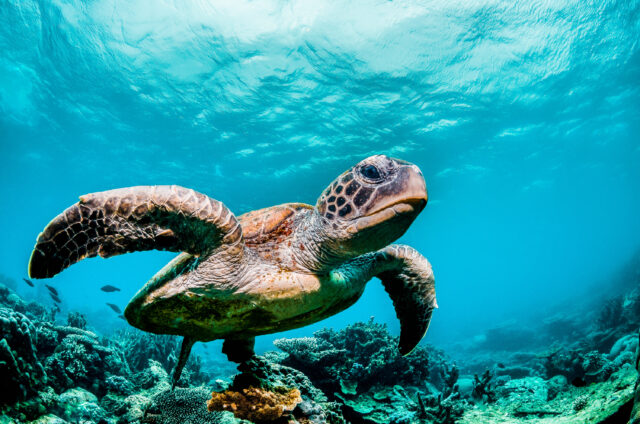 Watch A Dinosaur Movie
Watching a dinosaur movie is an excellent option if you want an entertaining way to learn about prehistoric animals. There are many different movies to choose from and most of them are appropriate for all ages. You can watch movies about specific dinosaurs or opt for a movie covering prehistoric creatures' entire history.  Although, you have to be a bit more observant as some media depictions might be inaccurate.  It's always best to consult reliable sources after watching a movie.
Check For Available Videos On Prehistoric Animals
There are a plethora of online videos about prehistoric animals. You can watch short clips, documentaries, or even lectures on the topic. This is a great way to learn more about specific creatures or get a broad overview of prehistoric life.
If you want to learn about prehistoric animals in a more relaxed setting, consider watching a nature documentary. These documentaries typically focus on one specific topic, such as dinosaurs or sea creatures. They often include interviews with experts and footage of animals in their natural habitats.
On the other hand, there are also several animations about prehistoric animals that you can watch. These cartoons are often created for children, but they can also be enjoyable for adults. They typically include simplified explanations of complex topics and humorous moments.
Take A Class About Prehistoric Animals
If you're looking for a more in-depth learning experience, consider taking a class about prehistoric animals. Many different institutions offer these classes, including museums, universities, and even online schools. You can choose to take a course on specific creatures or learn about prehistoric life in general.
Conclusion
There are many different ways to learn about prehistoric animals, and these are just a few of them. Whatever your preferences are, there is bound to be a way to learn about prehistoric animals suitable for you. So, get out there and start learning.
For more on this topic, check out the full Summer Learning collection
---