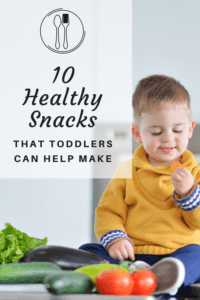 Kids love to help in the kitchen, and when they are involved (even with simple tasks), they tend to have more interest in the foods they've helped to prepare. Take advantage of this and start training your little ones to be big helpers (and healthy eaters)! While preparing food with your little one underfoot may take a little extra time and attention now, you'll reap many long-term benefits that will save you time and energy in years to come! Below are 10 easy to make healthy snacks that toddlers can even make by themselves, or with minimal assistance.
---
This article is written by Lindsey Cover
For more on this topic, check out the full All About Toddlers and Recipes collections
---
10 Healthy Snacks
1. Fresh Fruit
Serving fresh fruit is one of the easiest snacks, because even a toddler can help wash fruit in a colander in the sink! Berries and grapes can be eaten as-is, and (depending on your child's age and ability) ripe pears, peaches, and plums do not require peeling or slicing. For fruit such as oranges, mangoes, or kiwi, let your little helper wash the fruit before you begin to cut it.
2. Tortilla Roll-ups
Roll-ups combine your child's favorite fillings rolled up in a tortilla! Try PB&J, nut butter with sliced bananas, hummus with sliced bell peppers, sliced lunchmeat with cheese, or smashed black beans with mild salsa. Let your child add toppings and roll it up; but be aware, she may certainly eat it before it ever becomes a roll up!
3. Yogurt Parfaits
Gather a tub of yogurt and several toppings, such as fresh or dried fruit, nuts and seeds, granola, mini chocolate chips, honey or maple syrup, and ground cinnamon or cocoa powder. Scoop a small amount of yogurt into a dish (or to-go container) for your child, and allow him to choose his favorite toppings.
4. Crackers & Spread
Young children can use a dull knife (or small spatula or spreader) to smear their favorite spread onto whole grain crackers. Try nut butter, hummus, cream cheese, or a drizzle of honey.
5. Bugs on a Log
Sliced celery sticks transform when topped with peanut butter and raisins! Have your child spread the peanut butter and drop the raisins onto pre-chopped celery sticks.
6. Trail Mix
Little ones will love making homemade trail mix! Place chopped nuts, raisins or dried fruit, mini chocolate chips, sea salt popcorn, mini pretzels, etc. into individual small bowls. Give your child a small zip top bag or container with a lid, and let them combine their favorites to make their own trail mix.
7. Mini Kabobs
Using small skewers, slide grape tomatoes, cubes of cheese, olives, or small pieces of fruit (such as grapes) onto the skewer. Carefully help your child string her favorite bite-sized foods onto the skewer.
8. Guacamole
Scoop slices of avocado into a small bowl, and let your child use a fork to smash the avocado into guacamole. Add a pinch of salt, a squeeze of lime juice, and a spoonful of mild salsa. Your child can stir everything together and enjoy the dip with crackers, sliced vegetables, or tortilla chips.
9. Rice Cake
Mini rice cakes can easily be dressed up with flavors your child loves! Try peanut butter with mini chocolate chips or cream cheese with a sprinkle of cinnamon. Your little helper can spread favorite toppings on the rice cake.
10. No-Bake Granola Balls
Your little one can help measure and stir the ingredients for no-bake granola balls! Combine 1 cup oats, 1/2 cup peanut butter, 1/3 cup honey, 1/4 cup cocoa powder, 2 tablespoons ground flax seed, and 1 teaspoon vanilla extract in a large bowl. Roll into 1-inch balls and store in the refrigerator in an airtight container.
Next time you head to the kitchen to prepare healthy snacks for your child's backpack, or a mid- morning break, consider asking your child to help. Little ones enjoy learning new things, and are sure to like the food they made by themselves!
For more on this topic, check out the full All About Toddlers and Recipes collections
---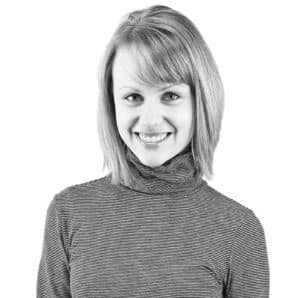 Featured Contributor: Lindsey Cover
Lindsey Cover is a work-at-home wife and mom of two young boys, Jadon and Owen. She blogs about affordable healthy living, money-saving methods, simple recipes, and more at SimpleSaverWife.com
---