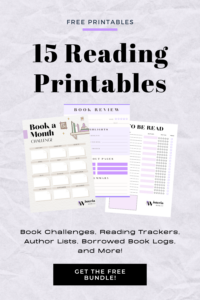 15 Free Reading Printables – Book Log, Reading Challenge, Book Tracker, and More!
As a busy mom and author, I still manage to find time to read! There is always a book (or two) in the minivan. That way I can sneak in a chapter before school pickup, during tennis practice, or from a playground bench. I rediscovered my love of reading when I read The Silent Patient. I had no idea that I would love a psychological thriller like that! And I haven't stopped voraciously reading since. Whether you are also into mysteries, or prefer a good romance or historical fiction novel… reading is good for the soul!
I've put together 15 fun reading printables to encourage you on your reading journey.
And we also share weekly book recommendations through Wisteria Book Co. Follow us on TikTok, Instagram, and YouTube for book highlight videos!
---
15 Free Reading Printables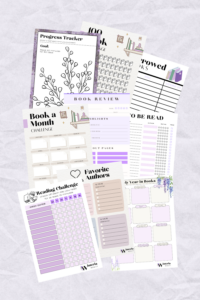 ---
CLICK HERE to view all of our FREE PRINTABLES