This page contains Amazon affiliate links. As an Amazon Associate I earn from qualifying purchases.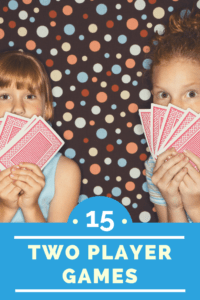 I enjoy playing games. But many of my favorite games (like Balderdash) require a whole group of people to be able to play. My husband and I recently came across Pentago at a comic book store. We have had so much fun playing it together (and with our older son) that it inspired me to go searching for more games that are fun with just two players.
Below are Amazon affiliate links to some of my favorites as well as some that look like they'd be a lot of fun!