Adore Them is proud to be the Marketing Partner for the Lancaster Baby Shower Event!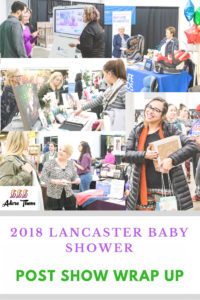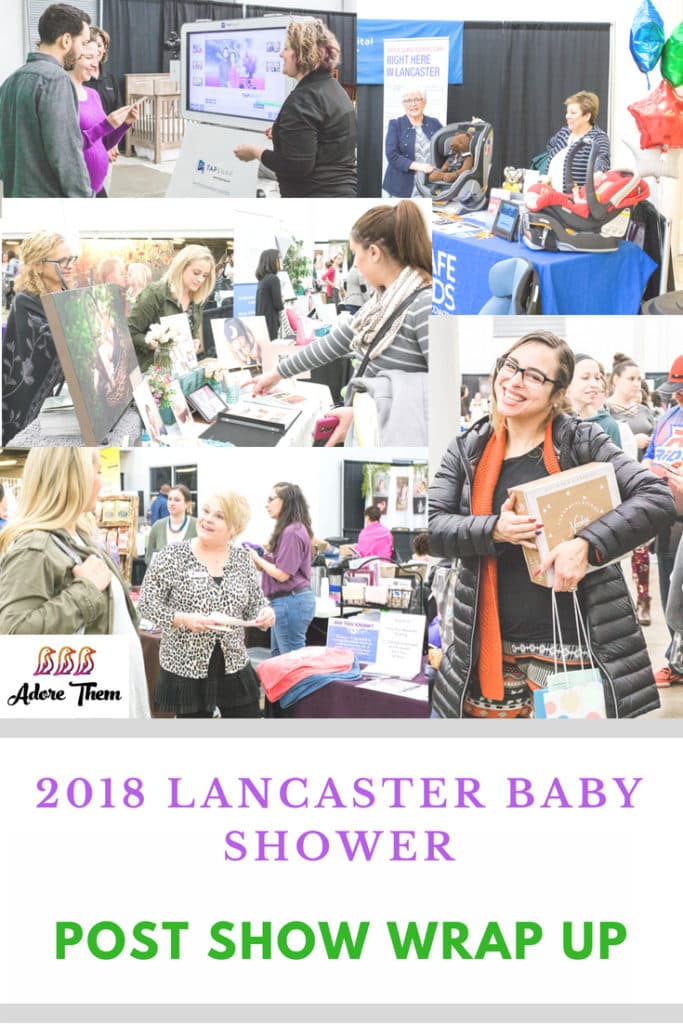 This article is written by Karissa Tunis
To learn more about this event, check out the full Lancaster Baby Shower collection
A Huge Thank You to every sponsor, vendor, attendee, and volunteer that helped to make Lancaster's 3rd Baby Shower a huge success!
This year's event was presented by Penn Medicine Lancaster General Health Women & Babies Hospital, and took place in a new location at the Spooky Nook Sports Complex in Manheim, Pennsylvania. It was wonderful to be in a large venue that could accommodate our entire event in one enormous room! This ensured that every guest could take advantage of all the wonderful show features, and didn't miss a thing!
We had over 90 local and national businesses that showcased their incredible products and services which cater to young and growing families. With a focus on pregnancy, postpartum, and beyond; this show offered lots of free giveaways, raffle items, special sales & discounts, samples, interactive opportunities, and so much more – for some of the newest and greatest baby gear and products on the market!
Over 700 people registered for our event, and over 1,200 people came through our doors the day of – incredible! Our reach expanded to West Chester, King of Prussia, Delaware, and beyond.
And a very special thank you to our show sponsors – without your help and support we would not have been able to offer so many wonderful activities for our attendees!
Title Sponsor and Show Presenter – Penn Medicine Lancaster General Health Women & Babies Hospital – thank you for setting up a Mother's Oasis, joining with CHOP and Safe Kids Worldwide in order to bring so many helpful resources and materials to our show!
Mom's Lounge Sponsor – Lancaster Maternal Fetal Medicine – thank you for bringing your ultrasound equipment, for allowing us to create a space for families to quietly take a break, change a diaper, or feed their little ones!
Tote Bag Sponsor – Boppy – thank you for sending us 500 adorable custom tote bags! We were able to fill these with some wonderful goodies that I know our attendees really loved and appreciated!
Educational Sponsor – UPMC Pinnacle Lititz – thank you for allowing us to offer free educational sessions to benefit our guests!
Entertainment Sponsor – TAPSNAP – thank you for offering a fun opportunity for our guests to snap some fun photos and leave with a nice memento!
Networking Event Sponsor – Evans Candy – thank you for partnering with us in order to give our duck logo chocolates to everyone that assisted in making this event a success!
Photography Partner – Alison Whitney Photography – thank you for sharing your talent and capturing all of the fun from Lancaster's 3rd Baby Shower Event!
---
Planning has already started for next year. We hope that you will follow us for continued updates and parenting information throughout the coming months.
Ways to Follow Us:
Enjoy our pictures below from our 2018 event! We hope that you will consider joining us next year for Lancaster's 4th Baby Shower, or again in the fall for the PA Family Expo – another amazing free community event created for families 🙂
Photo Credits go to the talented Alison Whitney Photography
To learn more about this event, check out the full Lancaster Baby Shower collection
**for additional information, please email karissa@adorethem.com**