Adore Them is proud to be partnering with the New York Baby Show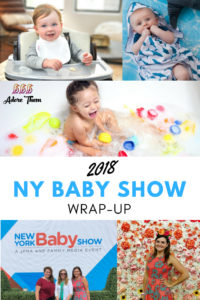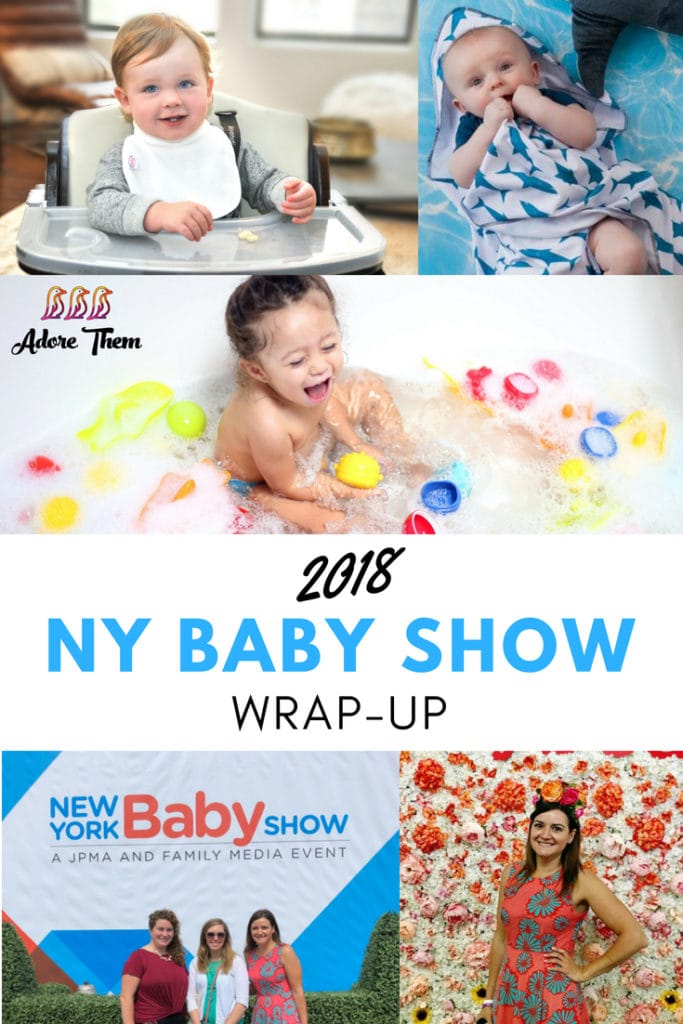 This article is written by Karissa Tunis & Sponsored by the New York Baby Show
For more, check out the full NY Baby Show collection
Last weekend I had the honor of representing Adore Them at the New York Baby Show as part of their Media and Blogging Team!
This event remains a must-see as it is still the largest Baby Show in the Country! This year's event featured over 150 vendors, several celebrity guest speakers, and welcomed over 5,000 families! It was a tremendous success, and I really enjoyed being a part of it all.
If you have never attended, I strongly encourage you to check it out next year. Several new amazing businesses launched during the show, and many popular companies debuted their brand new products and designs. It was so exciting to experience all of the action, pick up free samples, enter for amazing raffles, and try out all of the new gear in person!
The New York Baby Show is very well organized and every aspect is planned with families in mind. Whether you are pregnant with your first, or have toddlers running around, this is a fun and informative weekend for everyone.
Favorite Picks:
It was pretty amazing to be able to check out all of the latest and newest baby gear on the market first hand! There were so many wonderful products that really will help any new or seasoned parent!
While it is really hard to narrow down my favorites, I thought I would highlight three that stood out to me:

1. ubbi – I love everything this company has to offer! Their products are amazing, functional, and always come in such fun colors! But what jumped out at me this time was their new line of bath toys – which are a must for every family with little ones! Having three children of my own, we have definitely gone through lots of bath toys! The reason we've gone through so many is because most of the toys have these little holes where water would get in and just sit. Even through I tried to squeeze every last drop out after bath time, they still seemed to grow mildew, and would eventually make their way to the trash. But not anymore! Now ubbi has released a line of cute bath toys that actually separate and can be washed in the dishwasher – how cool is that?! Buy on Amazon through our affiliate link here…, and check out my video from the #NYBloggerLounge Media Booth
---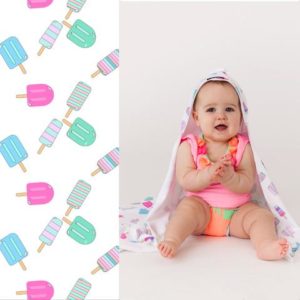 2. Luv Bug Co. – The Luv Bug Company is owned and operated by the sweetest husband and wife duo! They are parents to three little ones, so their products and designs are genius! They offer an array of practical solutions for newborns through adult. But my absolute favorite that I just had to purchase on the spot was their Sunscreen Towels! These products are lightweight, come in beautiful patterns and designs, and offer UPF 50+! They also are made of a sport like material that draws the water away from the body allowing you to dry faster, and it's silky texture prevents sand from sticking unlike a traditional terrycloth towel. Perfect for any activity outside! Order yours today and check out my video from the #NYBloggerLounge Media Booth
---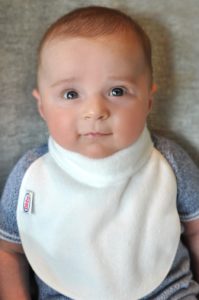 3. Bibby – This company definitely stood out to me! April is one of the sweetest Mamas, and she created the perfect solution for every parent/caretakers problem. She created a bib that covers the entire neck, allowing for no more messes to clean up after feeding. Whether your little one is breastfed, bottle fed, or is now eating in a big highchair, this bib will protect from drool, running milk, food splatter, and more! No more needing to change a dozen outfits a day, or trying to squeeze extra burp cloths into their little neck folds, because the Bibby offers the perfect solution! It is soft, durable, easy to put on and take off, and is machine washable! Order yours today, and check out my video from the #NYBloggerLounge Media Booth
Hope to see you next year at the 2019 New York Baby Show!