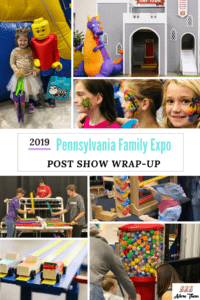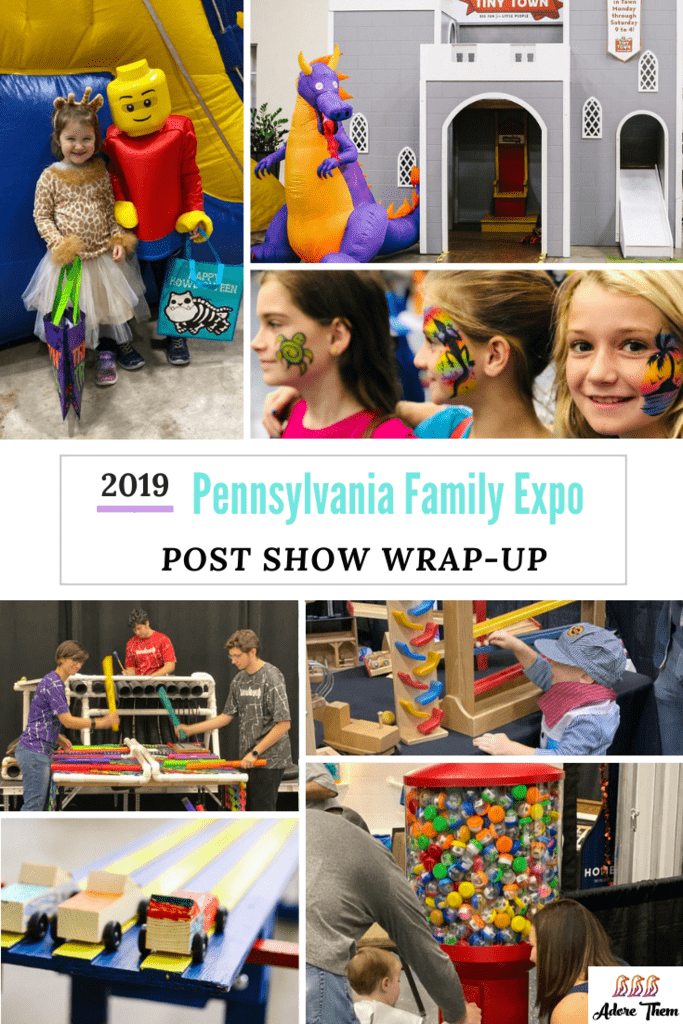 A Huge Thank You to every sponsor, vendor, attendee, and volunteer that helped to make the 2019 Pennsylvania Family Expo a huge success! Scroll down to see photos from the event.
The expo spanned over 30,000 square feet and featured over 50 local and national businesses. Exhibitors showcased their incredible products and services, and provided exclusive opportunities for the attendees! With a focus on toddlers, elementary aged children, teens, parents, and beyond; this show offered something fun for everyone! There were lots of free giveaways, raffle items, exclusive sales, samples, interactive opportunities, live entertainment, and so much more!
Over 1,500 people registered for our event and came through our doors the day of – incredible! Our reach expanded to West Chester, King of Prussia, and beyond.
2019 PA Family Sponsors & Partners
A very special thank you to our show sponsors and partners – without their help and support we would not have been able to offer so many wonderful activities and show features for our attendees!
Presenting Sponsor – Highmark Blue Shield and Penn State Health – Thank you for sponsoring our event! Your contribution made this a big success, and because of your sponsorship we were able to put on this incredible community event free of charge for our local families!
Adore Them – Marketing Partner – Thank you for helping to spread the word, overseeing the media campaigns, and also for the beautiful family photo-op!
Entertainment Sponsor – UPMC Pinnacle -Thank you for allowing us to provide all of that fun entertainment that was free of charge for our guests to enjoy!
Tote Bag Sponsor – Agora Cyber Charter School – Thank you for sending us 400 cinch sacks! We were able to fill these with some wonderful goodies, and kids were able to use them for the indoor trick-or-treat!
Craft Sponsor – Michael's – Thank you for providing additional tote bags, and for all of the craft materials! Because of your generosity children had fun creating 2 fun halloween-inspired crafts!
Event Sponsors – Evans Candy, Hot Z Pizza, Aaron's Acres, and Tents & Events – Thank you for partnering with us in order to make our set-up and event day a wonderful experience!
Entertainment Partners – Party Pac Entertainment, This Way Up Band, Author Adam Perry, Author Mike Resh, & Author Dianne Salerni – Thank you for providing so much fun throughout the event!
---
Follow Us
Planning has already started for next year. We hope that you will follow us for continued updates and parenting information throughout the coming months! Ways to Follow Us:
Facebook: @PAFamilyExpo   |   Facebook: @LancasterBabyShower   |   Facebook: @AdoreThemCommunity
Instagram: @milestone_family_expos   |   Instagram: @_adore_them_
Website: MilestoneFamilyExpos.com   |   Website: AdoreThem.com
---
Enjoy the pictures below from our 2019 event! We hope that you will consider joining us again next year!
This article is written by Karissa Tunis
To learn more about this event, check out the full PA Family Expo collection
**for additional information, please email karissa@adorethem.com**
---