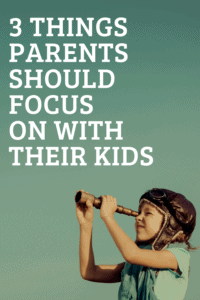 Babies are hard work and a massive responsibility! But with no formal training, you figure it out. You learn each other's needs, and personalities, and together you form that very special relationship that only the two of you can share. Each and every parent wants to ensure that our child gets off to the best possible start in life. However, knowing what to do in order to achieve that success can sometimes be difficult. Below are 3 things parents should focus on with their kids.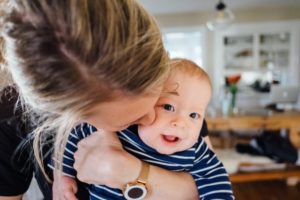 A Healthy Child
Your child's physical health and wellbeing will be one of your biggest concerns and is absolutely one of those key things parents should focus on. Keeping them safe and sound is likely to be one of your top priorities. When your baby is developing and on the move, be sure to child-proof your home by attaching heavy furniture to walls, removing tripping or choking hazards, and moving chemicals and medicines out of reach. As they continue to grow, make sure that you're providing the right nutrition, and that they are getting the recommended amount of exercise. And because first aid for little ones can be different to that for adults, it's recommended that parents and caretakers are properly trained in pediatric first aid, and take a refresher course once a year.
[ Read: Staying Healthy ]

Child Education
It's well known that a good education which will lay the foundation for your child's future. Making sure that they are properly educated is one of the single most important things you can do as a parent. Even as early as before preschool is important. Research shows that the activities they take part in from birth to ten years of age will determine how their learning patterns develop. So there is plenty you can do before they even reach the school gates.
[ Read: Baby's 1st Year ]
Thankfully there are learning resources for all ages online, as well as books and educational games.  As they get older and start to take exams, you can get things like AP world history books to help with their prep in addition to what they do at school. Their attitude, knowledge, and job prospects for the future are all hugely influenced by their education.
[ Read: Education Options ]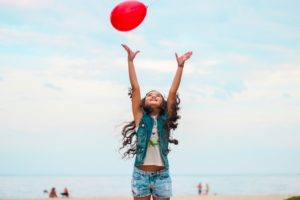 Building Your Child's Self-Confidence
Children that feel good about themselves have an easier time resisting negative pressures and handling conflict. They also tend to be happier and more optimistic. In contrast, children with low self-esteem are more likely to find challenges frustrating and anxiety inducing. So remember to praise your child for the efforts they put into whatever it is that they do, even if they (or their work) is not 'perfect'.
Demanding perfection will simply lead to them not feeling good enough. And since perfection is something that can never be met, let's ease up on our expectations. Instead, let's focus on their positive efforts.
Another way to improve a child's self esteem is to be a positive role model. If you are overly harsh on yourself, and pessimistic about your abilities, it's likely that your children will also learn this behavior. You may even find them negatively reflecting it upon themselves. However, being affectionate and providing a safe and stable home will help. And by watching out for early signs of stress will allow your child's self-confidence to flourish.
[ Read: Child Behavior ]