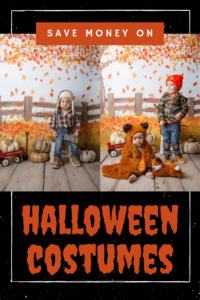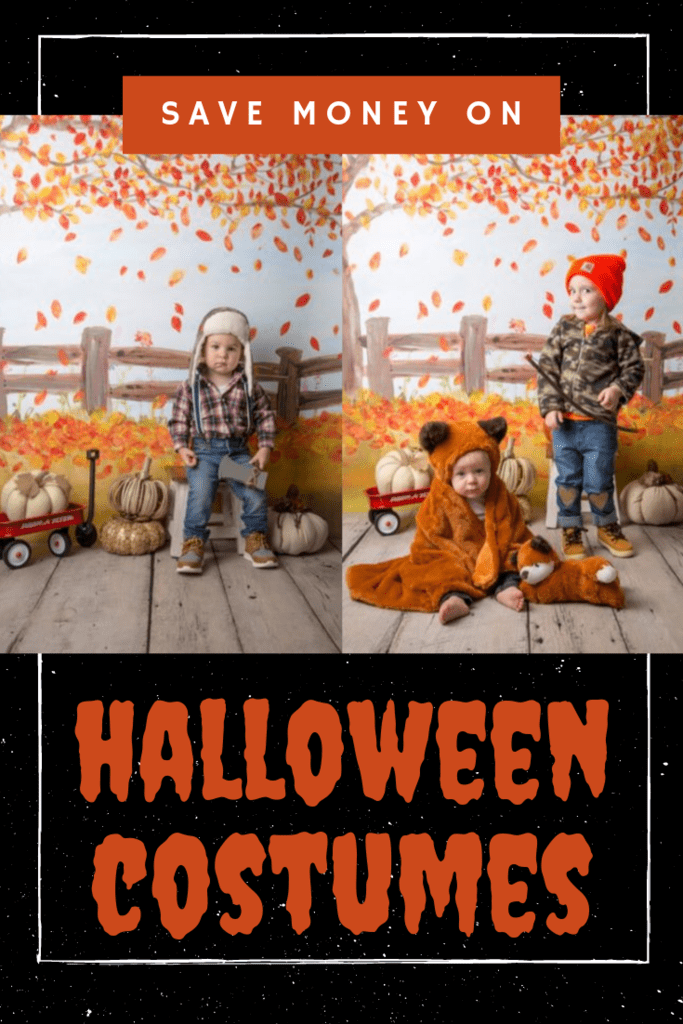 This time of year has everyone thinking about Trick-or-Treating, fun fall-themed parties, and lots of other enjoyable outdoor activities! Chances are that you will be in the market for a new costume. With the holidays soon approaching, I felt inspired to share a few helpful tips to ensure that you save money and don't stress!
---
This article is written by Angie Englerth
For more on this topic, check out the full Fall Fun collection
---
3 tips to save money on your Halloween Costume
Work with what you have
Look around your house and see what you can put together with what you have! The two costumes in the photo below were put together using pieces that they already had! In the hunter and fox image, big sister is wearing baby brother's sweatshirt!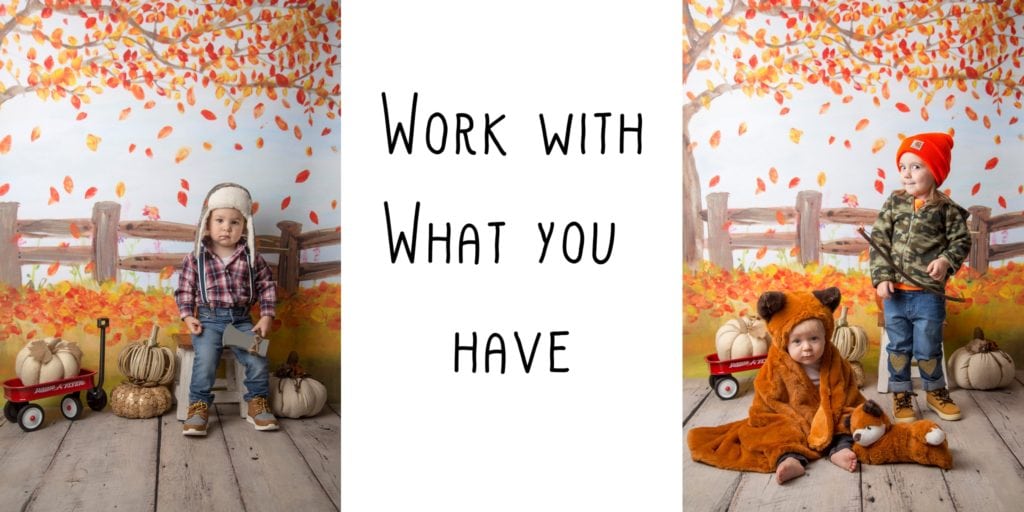 Make Something
Get crafty! Check out Pinterest if you need ideas or tutorials. There are so many ideas out there, and they don't have to be pricey or difficult! This sweet mama made costumes for her kiddos when they wanted to be a marshmallow and an owl!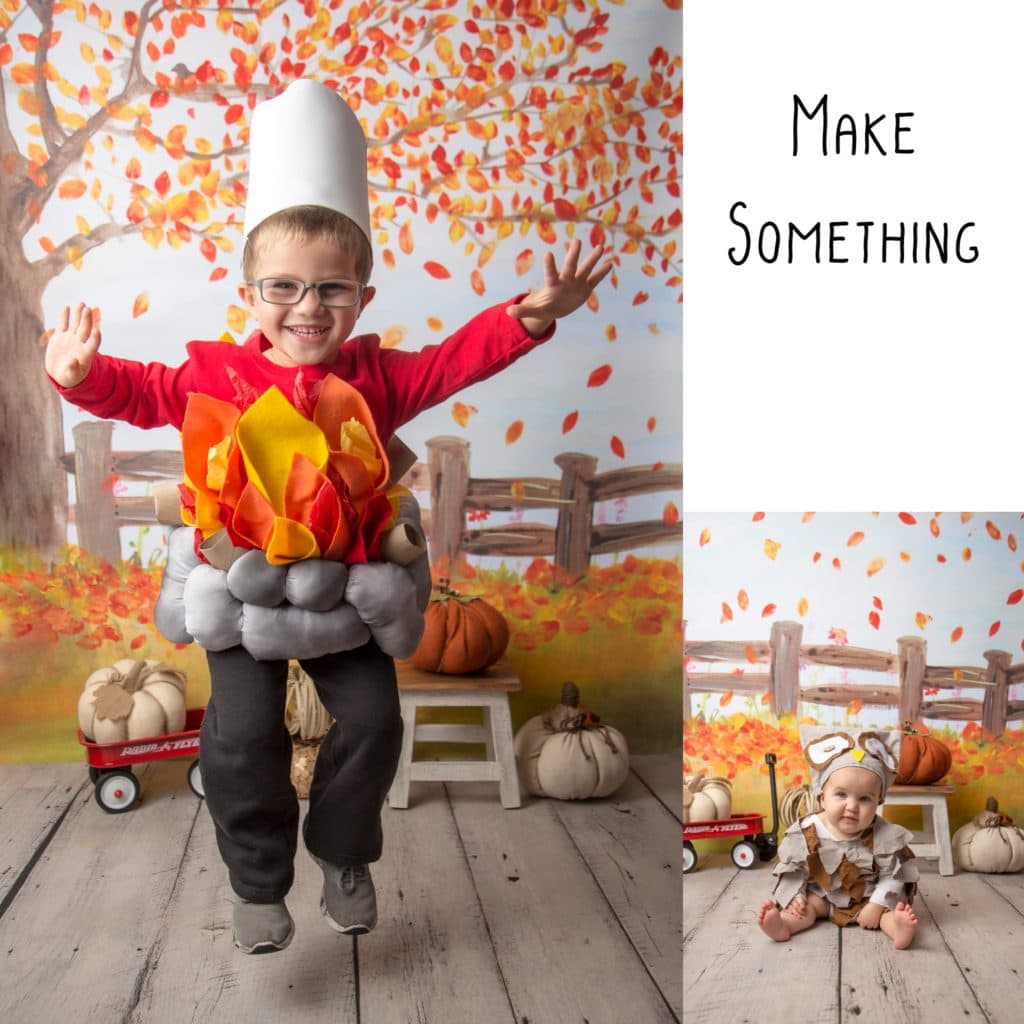 Check your consignment shop
Consignment shops are full of costumes this time of year! This is a great way to snag a costume for your kiddo at a fraction of the cost! Better yet, consign last year's costume for a credit toward this year's! Now that is really saving money!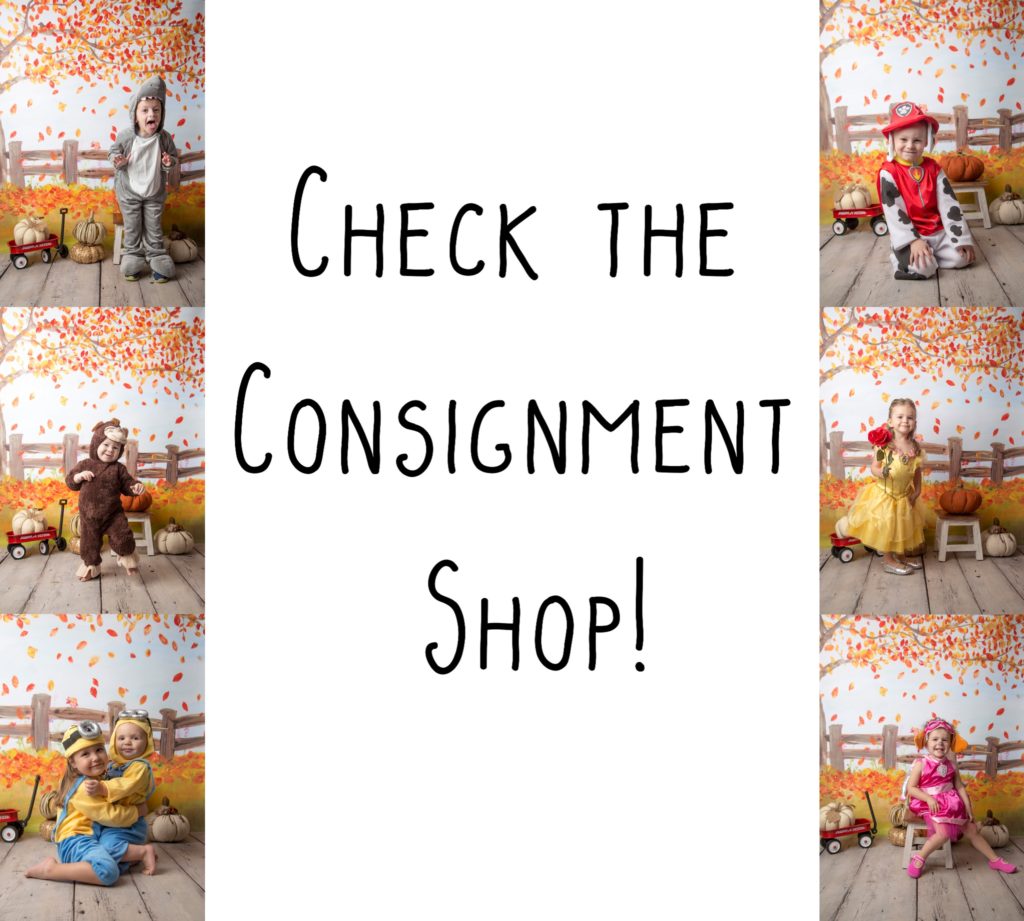 For more on this topic, check out the full Fall Fun collection
---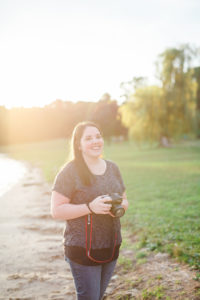 Featured Contributor: Angie Englerth
I am Angie, a wife and mama to two sweet little boys! I'm a portrait photographer in Lancaster county capturing the journey to and through motherhood. I believe that women look the most gorgeous when pregnant and I want them to feel the same way about themselves. My goal for each maternity session is for mamas to realize just how beautiful they are. I also enjoy capturing little ones while they are still little. All the details of newborns, from the tiny toes to the milk bumps on their nose, are my absolute favorite!
Website: angieenglerthphotography.com
Facebook: @AngieEnglerthPhotography
Instagram: @angieenglerthphotography