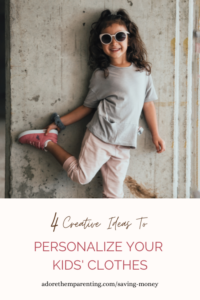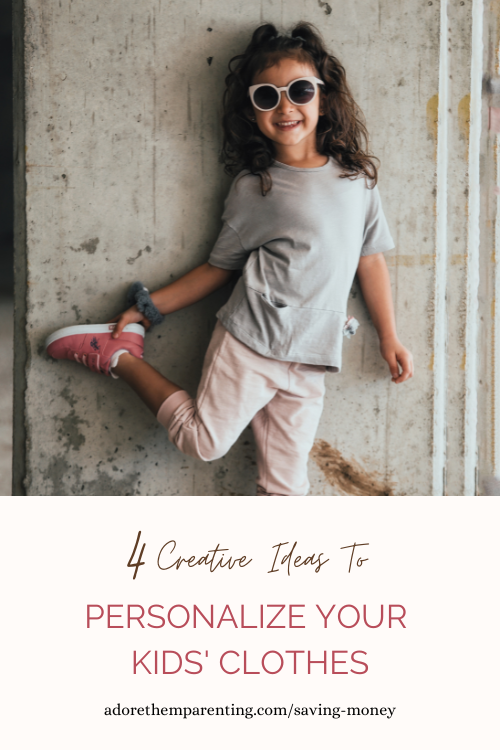 There are several reasons why it's essential for children's clothing to be comfortable. Children can fully develop their unique personalities and exercise their freedom of movement in their comfy getups. When shopping for children's clothing, parents should always consider their children's personal tastes and preferences. Allowing them to choose what they like also teaches and boosts their confidence.
Customized clothing will excite children and adults alike, especially those made with printful custom embroidery. Together with your children, select and create designs that will make them feel proud of themselves. You can always create catchy designs that your child will surely love. Children are always peaked with lively colors and styles. Creating something uniquely interesting will always add fun to your child's day.
---
For more on this topic, check out the full Saving Money collection
---
Surprising Ideas To Customize Your Kids' Clothing
Below are some of the creative ideas to personalize your kids' clothing.
Patch and Match
Quilting is a time-honored craft that has stood the test of time and appealed to many generations. Children find it entertaining to put on articles of clothes that have cutouts in them. When old jeans are patched with colorful fabric cutouts, they take on a contemporary and on-trend appearance. Patches in opposing or complementary colors give vintage and new skirts a charming and dynamic appearance.
If you're a working mom, it's best to include making patterns and cutting materials to make patches as one of those activities for your kids. You can ask your kids to do the cutouts. It'll keep them entertained while you work. Including them in your clothing projects will make them proud to have accomplished something.
Adding an appliqued design can give the impression that your children's clothing is fresh and new. It's a design where you can sew fabric patches into your little ones' clothes. Some mothers are adept at hand-stitching, while others use sewing machines for a more professional stitch. Its raw edges are rolled under or covered with ornamental stitching to make the embellishments look natural. It's widely used to personalize and adorn items of clothing, especially children's clothes.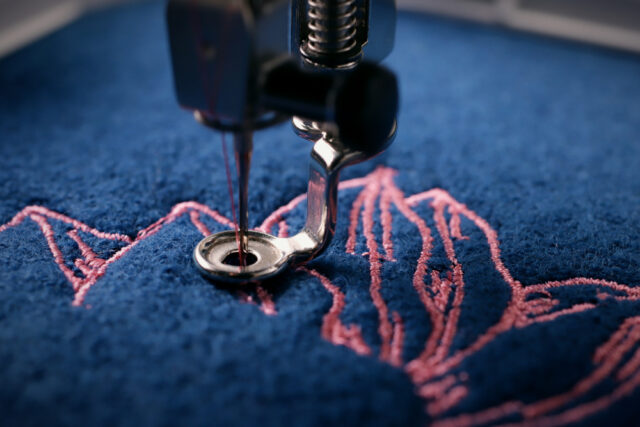 Style and Beguile
Why go the extra mile for your children's clothes? Looking at happy kids with their exciting pretty faces will surely move your heart out. Attaching ruffles to the hem of your child's dress or skirt will get your little girl to bounce around happily. Your little boys would love shearing designs on their pants like those worn by princes in fairy tales. Clothing styles of princes and princesses in bedtime stories are sold-out pieces for kids.
Some moms make a baby quilt, blanket, or Christmas stockings by cutting squares from a variety of items of clothing that have colors that are similar to one another. Make a headband by removing the elastic from the waistband of a pair of stretchy jeans, then affixing a bow or flower to the end of the material for a 'big girl' accessory. With the leftover fabric, you can sew stuffed animals or plush objects like alphabet letters for a wristband. These are unique items to draw little kids' attention to their clothes. It's also an attractive distraction to your children's playmates.
Fluffy and Happy
Fluffy things make kids and adults feel soft and comfy. Cats, rabbits, and everything hairy with dewy eyes are designed quite famous among kids. Shirts with fluffy animal patterns and needlework can make plain shirts look more attractive. It's also one way of customizing hand-me-downs from elder siblings.
It doesn't matter whether it's brand new or not. Happy kids wearing old shirts with new designs most of the time playfully display them to their friends. Afterward, their buddies would go to their mothers and beg for garments with more intricate designs so they could brag about them later.
Displaying and talking about their clothing designs makes kids interact happily. Some would even concoct stories about the designs and get to play with more friends because of it. While others heartily brag about how their mothers love them and make many amazing outfits for them. Indeed, making unique fluffy, soft, and comfy clothes for your kids will always be worth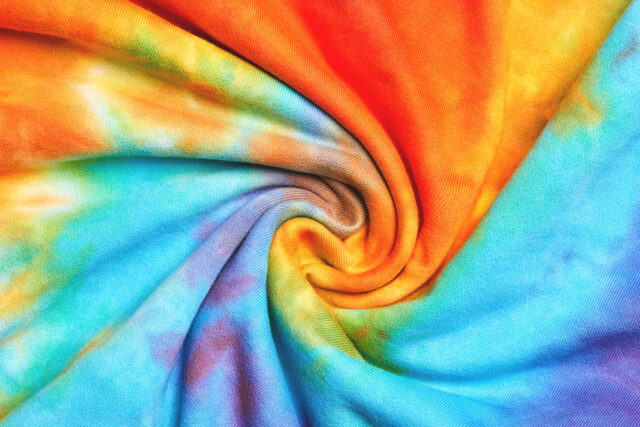 Dye and Sway
Mixing old and new items will always be the easiest way to update your kids' clothes. But one level higher would be dyeing them with many different colors to customize your kids' clothing. Plain shirts will be trendier and prettier if matched with dyed old skirts or pants. Light-colored dyes on blouses and dresses look pretty on kids.
You'll have your own customized color if you combine dyes and experiment with colors that'll look good on your kids. There are many effective dyes for coloring different kinds of fabrics. Specialty shops can easily help you with how to dye fabrics or clothing materials. For example, fabrics made from cellulose or plant fibers like linen and hemp are best used with fiber-reactive dyes. You can also search online how they're done properly to avoid costly trial and error.
It's always entertaining to see little girls twirl and play around while wearing brightly colored and dyed outfits. On the other hand, parents can't help but feel proud when they witness bright young boys and girls enjoying their leisure time in custom-dyed shorts and t-shirts.
To Sum It All Up
There are many creative ideas that you may use to create unique and customized designs and styles for your kids' clothing. A few of them are listed in this section, including the links that may help you explore and inspire you to be more creative. You can always relate it to the personality and individuality of your kids.
Remember, the more artistic your creation is, the more interested and excited your kids will be. Your labors will never be in vain.
For more on this topic, check out the full Saving Money collection
---