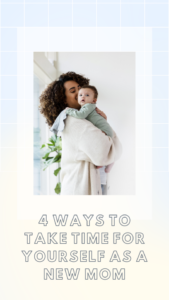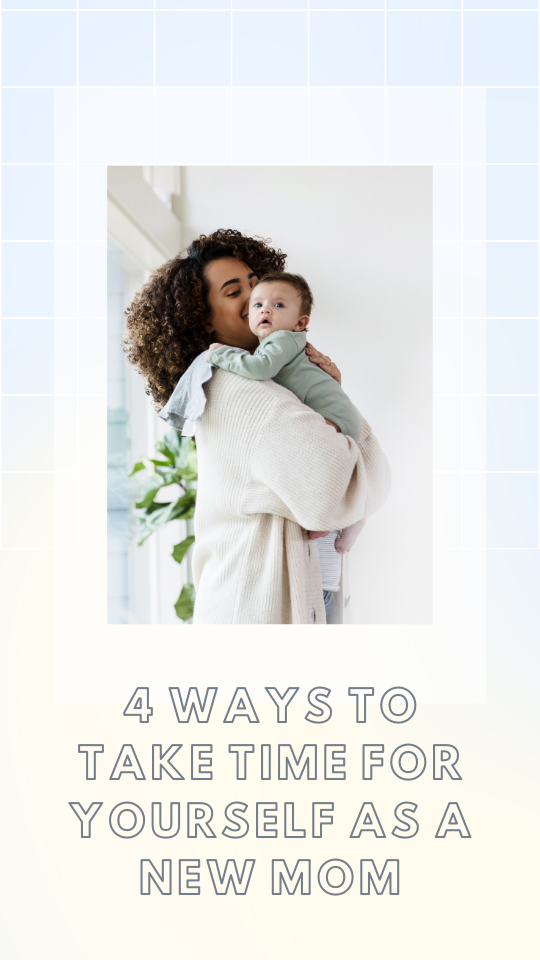 It's no secret that having a baby is a life-changing event. Suddenly, your world revolves around this little person, and everything else takes a backseat. So while it's essential to focus on your child and give them the attention they need, it's also important to take time for yourself. Below are four ways to make time for yourself after having a baby.
---
For more on this topic, check out the full Self Care collection
---
Get A Babysitter
If you can afford it, hire a babysitter to watch your baby for a few hours so that you can have some time to yourself. This time can be used for anything from running errands to taking a much-needed nap. If hiring a babysitter isn't an option, see if there's someone else in your life who can help out, like a grandparent or family friend. Another option is to join a mom's group or playgroup. This way, you can socialize with other adults while your kids play. And, if you make friends with some of the other moms, you can trade off watching each other's kids from time to time.
Create A Me Zone In Your Bedroom
Creating a space for yourself is essential, especially when you have a baby. Make sure your bedroom is for sleeping and relaxing only. Put up a sign on your door that says "Do Not Disturb – Mommy's Resting." This will help ensure that you get the peace and quiet you need. If possible, consider an adjustable bed. An adjustable bed will come in handy for the days when you want to relax in bed, watching your favorite TV series. The review of them will help you to purchase the best one.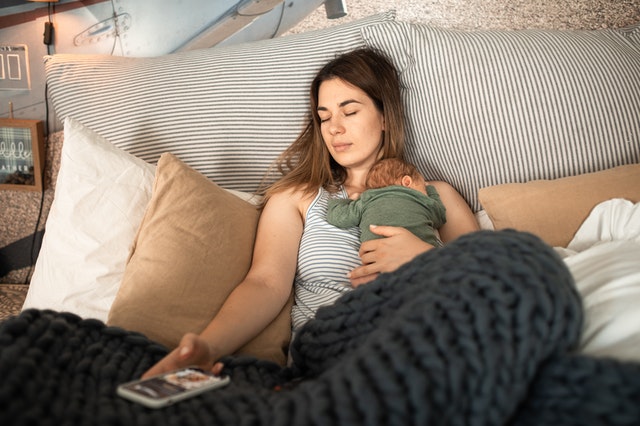 Take A Bubble Bath
There's nothing more relaxing than a hot bubble bath. Add some candles, turn on some calming music and soak away your troubles. If you don't have time for a full bath, take a five-minute shower instead. The key is to relax your mind and body. A bath is also a great way to relieve stress and tension. In addition, it can help to ease any aches and pains you may be experiencing.
[Read: 101 Self Care Ideas for Busy Moms]
Take Time To Exercise
Staying on top of your own health is always a good idea. But it's especially important when you're caring for a child. Improving your physical health can be acquired by getting enough sleep and following a healthy diet. To help you fill the lacking nutrients, consider taking beef organ supplements. During the first few months of parenthood, it can be hard to get a full night's rest, and even more so if you have other children at home. But if you make sleep a priority, you will feel better and healthier overall.
Making time to exercise will provide even more benefits. Even if you don't have time for a full workout, try to get in at least 15 minutes of exercise each day. For example, a brisk walk around the neighborhood is a great way to get some fresh air and improve your mood. Or, if you're feeling up for it, go for a run or take a fitness class. Not only will exercise help to improve your physical health, but it can also boost your mental wellbeing. Exercise releases endorphins, which make you feel happy and relaxed. And, when you're feeling good mentally, it's easier to take care of yourself and your child.
These are four ways to make time for yourself after having a baby. Just remember, it's essential to take care of yourself so that you can be the best parent possible. Your baby will benefit from a happy and healthy mommy. So make time for yourself, even if it's just a few minutes each day.
For more on this topic, check out the full Self Care collection
---