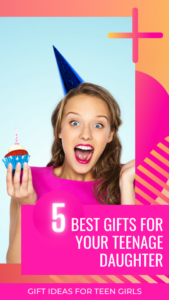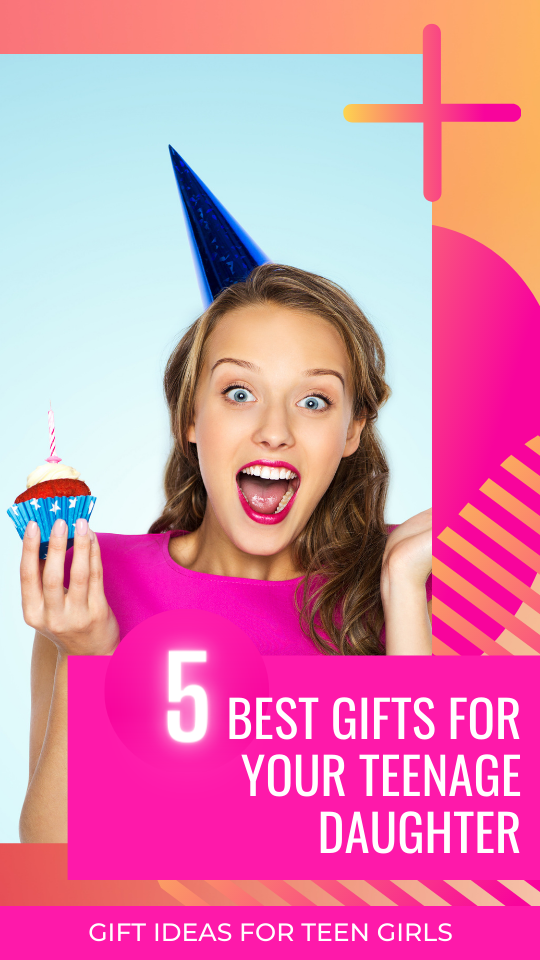 It can be tough to find the perfect gift for your teenage daughter. They are no longer children, but they're not quite adults either. They probably have a pretty good idea of what they want and are probably hard to please. That's why this list of 5 gift ideas for your teenage daughter will make her super happy!
---
For more on this topic, check out the full All About Teen and Gift Giving collections
---
Gift Ideas for a Teenage Daughter
A gift card to her favorite store
This is a great way to let your teenage daughter pick out exactly what she wants. Plus, it shows that you are paying attention to her interests and what she likes. If you're not sure what store she would like a gift card to, try asking her friends or siblings for ideas. Some popular stores that teenage girls shop at are Forever 21, H&M, American Eagle, Charlotte Russe, and Justice. Make sure you get a gift card that has enough money on it so she can actually buy something! Nothing is worse than getting a $20 gift card when everything in the store is $30+.
A piece of jewelry
A lot of teenage girls love wearing jewelry, and it can be a great way to show your daughter how much you care about her. You can get her a Picture Necklace, earrings, or even a permanent bracelet. If you want to go the extra mile, you can have something engraved with a special message. Just make sure you know what kind of jewelry she likes before you buy anything! Do your research before purchasing so you know you're getting something she'll actually like and use!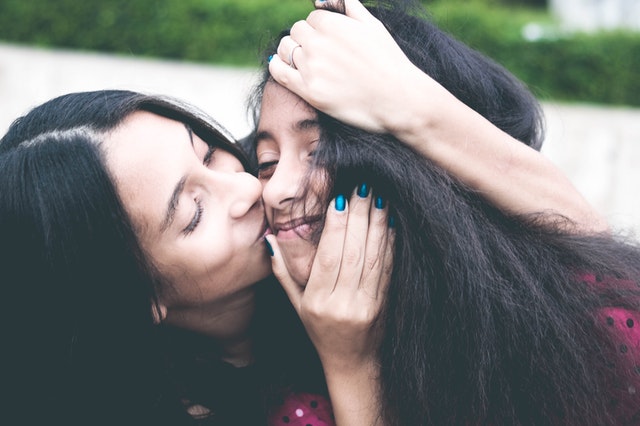 Clothes
Clothes are always a great gift, especially if you know your daughter's style. You can get her a new shirt, dress, pair of jeans, or even sustainable shoes. If you're not sure what size she is, ask her friends or siblings for help. It's always better to be safe than sorry when it comes to clothes! Make sure you also keep the receipt in case she needs to exchange or return anything. Another great idea is to get her a gift card to a clothing store so she can buy whatever she wants!
A personalized t-shirt is another great gift idea for your daughter. You can customize it with her favorite design, color, or quote. This will show her that you put thought and effort into the gift, and it will be something that she can wear and treasure for a long time.
A laptop or tablet
If your daughter doesn't have a laptop or tablet of her own, this is a great gift idea! She can use it for school, work, or just to keep in touch with her friends. However, make sure you get one that has all the features she needs and wants. You don't want to spend a lot of money on something she's going to use for school and then have it break a few months later!
A gift that shows you care
Sometimes the best gifts are ones that show you care. This can be anything from a homemade card to a picture frame with a photo of the two of you. It doesn't have to be anything big or expensive, just something that shows her how much you love her!
Whatever you decide to get your teenage daughter as a gift, make sure it comes from the heart. She'll appreciate it more than anything else!
For more on this topic, check out the full All About Teen and Gift Giving collections
---