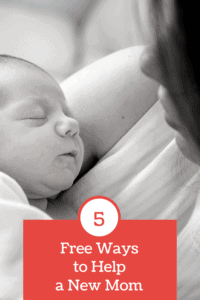 Newborn babies are super sweet. And they come with a lot of responsibility and work. Which is why it's so important to help out new moms experience all of this for the first time! Below you'll find five free ways to help a new mom…
---
This article is written by Lindsey Cover
For more on this topic, check out the full All About Moms collection
---
If you're a mom, do you remember your first pregnancy? All the excitement and anticipation of holding your sweet little one, to kiss their smooth cheeks and allow time to stand still every time you rocked them or watched them sleep?
If you have several children, you may also remember your second pregnancy being slightly (if not drastically) different than the first! Of course, your attention must be divided between your firstborn and the baby to come. You love them both dearly, but things have changed.
I clearly remember this struggle while I was pregnant with my second son. This time around, instead of focusing all my attention on researching labor techniques and breastfeeding positions, envisioning a picture-perfect nursery, registering for the "best" baby products, and asking my friends and family for advice (or receiving unwanted "advice" and personal stories), I was caught up in the day-to-day busyness of caring for and entertaining my older child. Most days, I just hoped to have one uninterrupted meal or a long shower to relax and gather my thoughts.
Check out the full Pregnancy Through Postpartum collection which offers advice, free printables, birth stories, and more!
All Moms Need Help
All moms need help from time to time—whether they've just entered the world of motherhood or not!
New moms may think they've read it all, heard it all from other moms, and have this mommy thing in the bag. But nothing can truly prepare you for the first few months of getting to know your baby and yourself as a mother.
If there's one thing I've personally learned along the way, it's this: Accept help when others offer it!
So here are five practical ways you can serve a new mom:
Visit the New Mom after Baby is Born
Let's be honest—most people that come to visit after a new baby is born are only there to "ooh" and "ahh" over the sleepy infant, and often neglect to pay much attention to the mama! Show her you care about her friendship and ask her specifically how she's doing before whisking her brand new baby out of her arms. Before you visit, ask her if you can pick up her favorite drink.
Help the New Mom by Bringing Her a Meal
Most new moms will not care whether you bring a home-cooked meal or takeout; they will appreciate not having to think about what's for dinner as they adjust to their new (sleep-deprived) schedule with baby at home. Kindly check if there are any dietary restrictions for anyone in the family ahead of time. Even better than taking one meal, double your recipe and freeze one for the family to eat later!
Another helpful tool is a service like Meal Train, which is an easy, free way to encourage family and friends to bring meals on designated days! Offer to set this up for her—with meal sign-ups on the days she chooses—and then post the Meal Train link on social media or in an email to friends who know her and may be looking for a way to serve. Check out these simple delicious recipes.
Offer to Babysit as a Free Way to Help
Relieve her of having to keep older siblings entertained constantly. With a new baby in the house, older kids may be craving some undivided attention. Offer to watch the children at home or plan an activity like going to the park or movie theater to get everyone out of the house for a bit. Here are 50 easy toddler activities.
Run Errands for the New Mom while You're Out
Check in with her often to see if there is anything she needs, then offer to pick it up for her. New moms may not want to bother anyone to ask for a small favor, or they may feel anxious about taking their newborn out to certain places. And Dad might be working or wanting some much-needed family time. Some common errands may be picking up a few groceries, returning library books, or taking older kids to school or daycare. Here are other simple ways to help others.
Encourage the New Mom to Nap and Offer to Help
They say, "sleep when the baby sleeps," as if that is an easy rule to follow. Usually, moms wake to every breath and snore their baby makes, preventing Mom from getting quality rest. That is, if she isn't using that time to shower, eat without interruption, or cook or clean! Ask her if you can come over so she can take a nap and catch up on needed rest. Be persistent if she doesn't initially accept your offer!
No matter how you choose to help a new mom, they will be most grateful for any thoughtful service you can give during this crucial transition of welcoming a new baby.
For more on this topic, check out the full All About Moms collection
---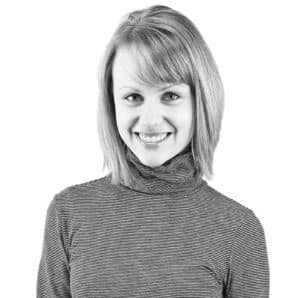 Featured Contributor: Lindsey Cover
Lindsey Cover is a work-at-home wife and mom of two young boys, Jadon and Owen. She blogs about affordable healthy living, money-saving methods, simple recipes, and more at SimpleSaverWife.com
---