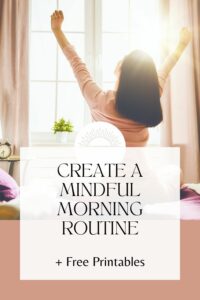 5 Tips for Creating a Mindful Morning Routine + Free Printables
In the morning, your priorities might involve scrambling to get the kids ready for school, running some quick errands, and rushing back home to join a work meeting. Whatever your busy schedule entails, it's easy for self-care to get lost. 
Practicing mindfulness at the start of the day can help you better conquer all the tasks on your to-do list. There are simple ways to add mindfulness to your morning routine, such as quick breathing exercises and a brisk walk in a comfortable pair of women's sneakers.
Keep reading to learn all the tips you need to create a mindful morning routine.
---
For more on this topic, check out the full Self Care collection
---
Write in a Journal
To start your day right, try keeping a journal on your bedside table and writing in it every morning. You can use this time to reflect on how you're feeling and express gratitude for the things you appreciate every day. 
Not sure what to write? Use the free printable journal page below to check in with your mind and body and set intentions for the day.
---
Free Printable Mindful Morning Routine Worksheet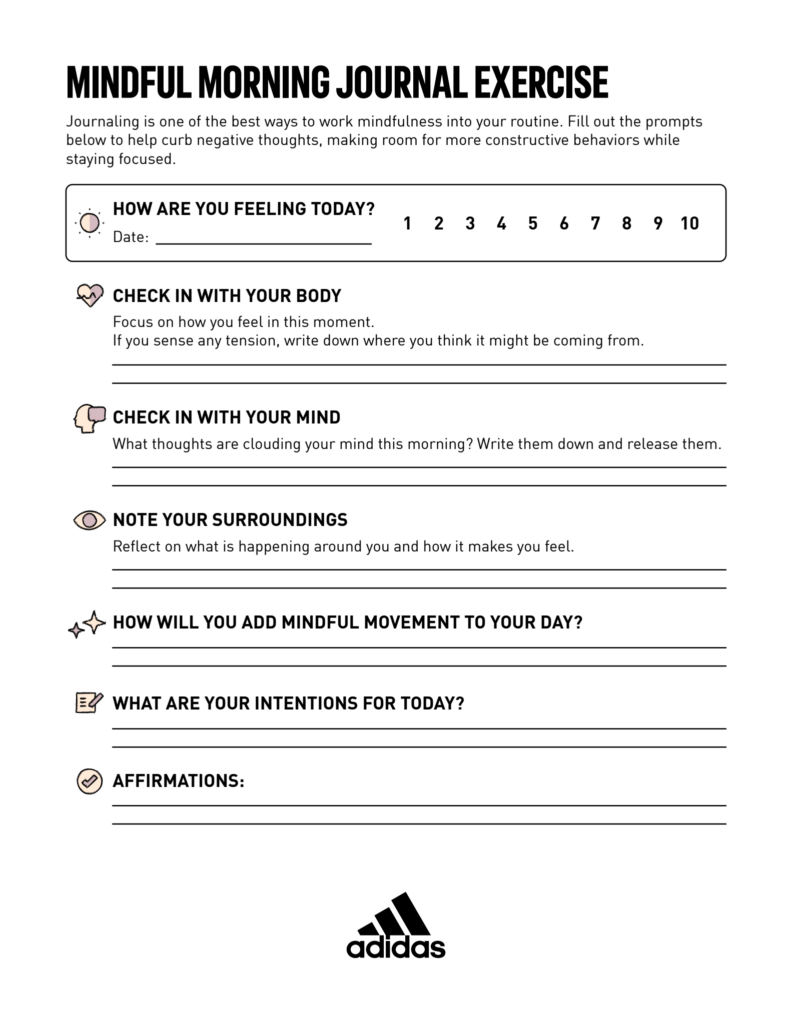 ---
Take Deep Breaths
If you have a stressful day ahead, it may be helpful to practice deep breathing in the morning. One simple way to do so is by taking slow, deep inhales and exhales and really concentrating on your breathing for a couple of minutes.
When you're mindful about the way you breathe, you may become more aware of your bodily sensations and instantly feel more relaxed.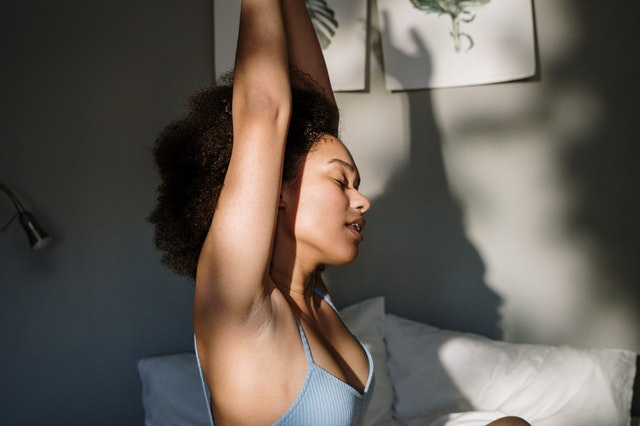 Get Some Exercise
Another way to start your morning with mindfulness is to get your heart pumping. Try going for a walk or run in a pair of high-quality women's athletic shoes. With the right sneakers, you can create a comfortable cardio routine that lets you focus on how the exercise invigorates your mind and body.
Getting outside and breathing in the morning air will leave you feeling refreshed and ready to take on your day.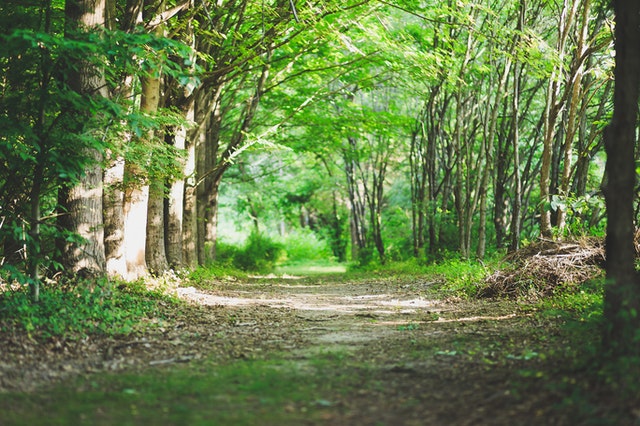 Use Positive Affirmations
When we're feeling stressed out in the morning, it can be difficult to remind ourselves to get in a better headspace. To help you remember to stay grounded, change your phone's lock screen to a design that features positive affirmations. For example, you can download these phone wallpaper images as a reminder to release stress and to do what you love. 
Whenever you're feeling tense in the morning and throughout the day, these lock screen messages can help put you at ease.
---
Click the images to open full-size and save to your phone!
---
Drink a Glass of Water
The last tip for creating a mindful morning routine is to thoughtfully drink water. Pour a glass for yourself and take slow sips, making sure to breathe deeply in between each one. Focus on the hydration entering your body and enjoy the energizing feeling.
Drinking a glass of water in the morning may seem simple, but it can help you stay in tune with your body while keeping you hydrated at the same time.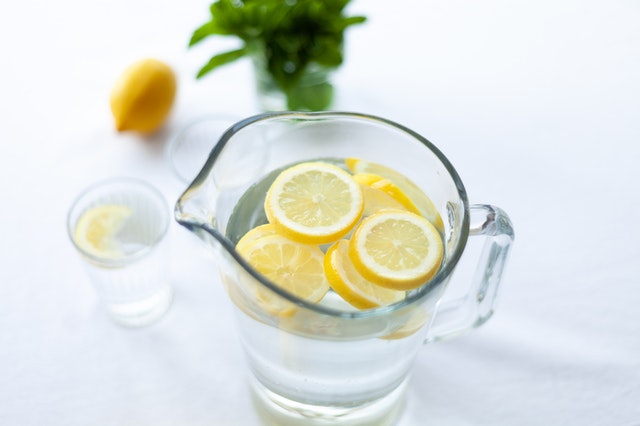 For busy parents, starting the morning with mindfulness allows you to stay calm as you go about your day. Simply by trying these five tips, you can create a mindful morning routine. And that will help you tackle anything life throws your way.
For more on this topic, check out the full Self Care collection
---