Learn How to Take Better Pictures of Your Kids
With two boys and what feels like a very hectic life, I sit here reflecting on all the photos I've taken of them. Most moms (and dads) own some form of a camera whether it be a smartphone, a point and shoot or a dslr. (Maybe you got a new camera for Christmas?!) No matter what you're using to take the pictures, there are a few tips I have to help take better photos of your kids.
---
This article is written by Angie Englerth
For more on this topic, check out the full Photography Tips collection
---
How to Take Better Pictures of Your Kids
1 – Capture them doing something they love.
Whether it be at the playground or during an art project, kids are always more comfortable in front of the camera if they are doing something they love. You will catch the more natural smiles and laughs because they are genuinely happy to be doing what they're doing. Baking cookies together for the holidays? This is a great time to break out the camera and snap a few shots of your kiddo!
2 – Don't set high expectations.
Capturing photos of your little one doesn't mean you must have the perfect shot with the perfect pose and the perfect light. It's about capturing the memories so they will have them in the future to look back on. Focus on the details you want your child to remember. You know that feeling you get when you look back at your baby photo album? You could care less about the professionalism of the photography, but it's more about noticing the little things. "Hey I remember that toy! I loved that!" Or a photo of you with your family pet at the time. Focus on whatever it is your child loves.
3 – Take advantage of natural light.
Don't worry about using your flash (unless you have to). It tends to wash out skin colors if not using it properly. Focus more on natural light. Is your child playing next to the window or close to the door? Take advantage of the beautiful light flowing in! If you're doing something outside, morning and evening sun tends to be the softest light and look the best in photos!
4 – Don't forget the details.
Kids are only little for so long so remember to capture their little hands working on a craft project or their little feet pumping the swing. Close ups of their many faces are wonderful as well!
5 – Keep it fun!
Make it a game for the kids. Let them join in and take a few pictures themselves. If taking pictures is getting in the way of enjoying time with your little one(s), put the camera away for a little and come back to it later!
Below are a few samples of Angie's photos from home: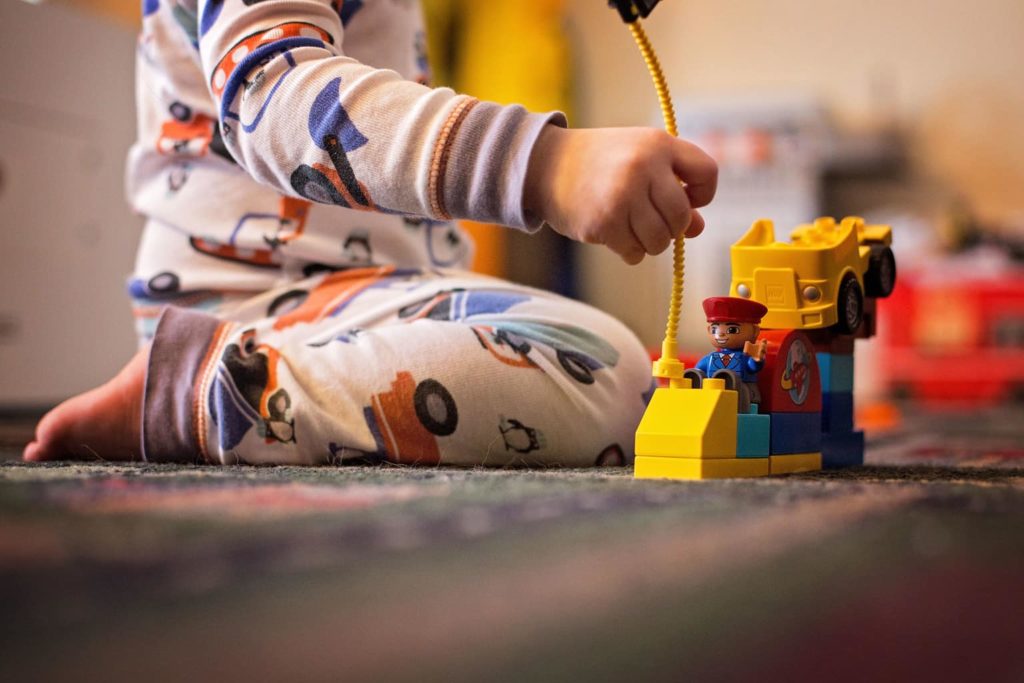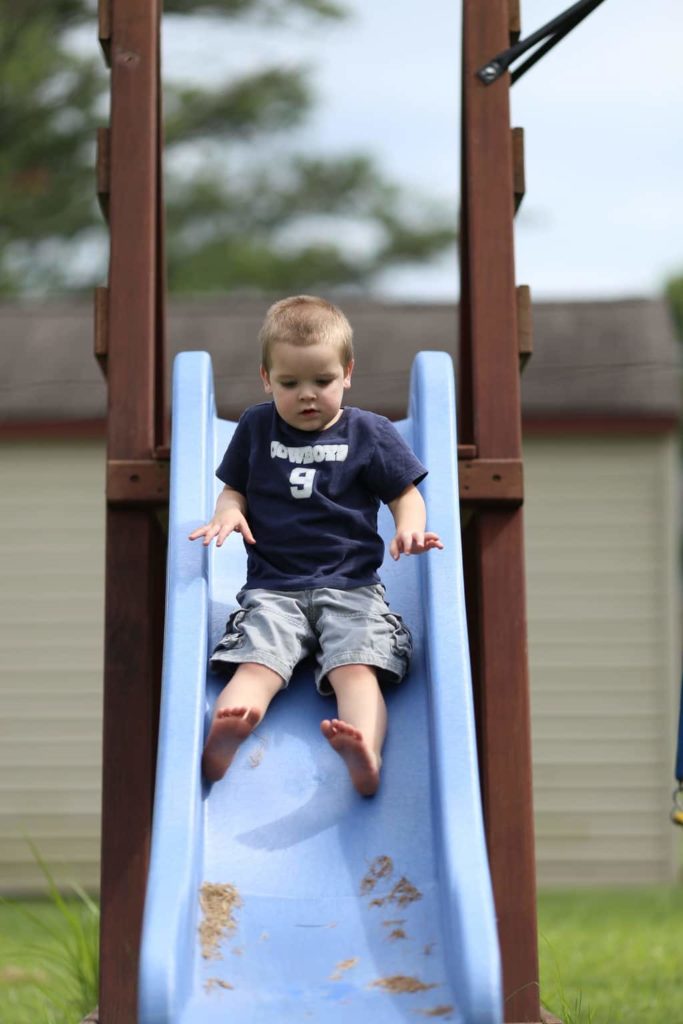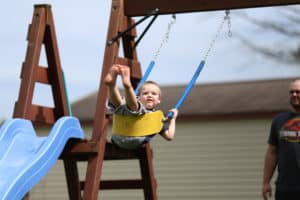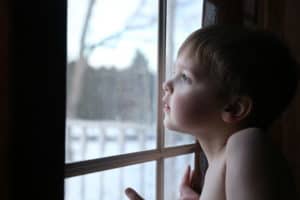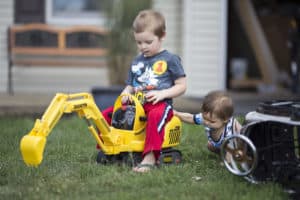 For more on this topic, check out the full Photography Tips collection
---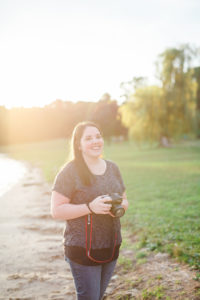 Featured Contributor: Angie Englerth
I am Angie, a wife and mama to two sweet little boys! I'm a portrait photographer in Lancaster county capturing the journey to and through motherhood. I believe that women look the most gorgeous when pregnant and I want them to feel the same way about themselves. My goal for each maternity session is for mamas to realize just how beautiful they are. I also enjoy capturing little ones while they are still little. All the details of newborns, from the tiny toes to the milk bumps on their nose, are my absolute favorite!
---