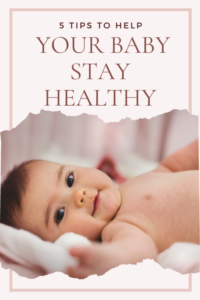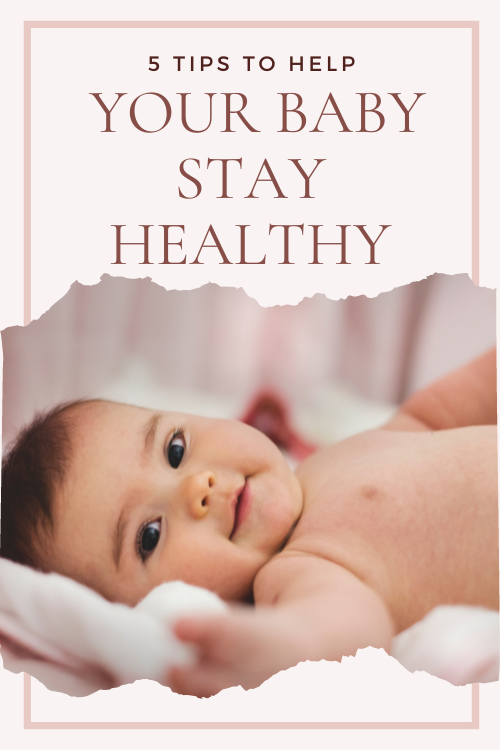 Start your pregnancy off right with a nutritious diet and regular exercise. Follow these five simple tips below to keep you and your baby healthy while having fun throughout your pregnancy.
---
For more on this topic, check out the full Pregnancy Through Postpartum collection
---
Before you can care for your unborn child, you must first take care of yourself. Taking care of yourself throughout your pregnancy will give your growing baby the best possible start in life!
During pregnancy, pregnant mothers receive prenatal (before birth) and postpartum (after delivery) care. Your team of professionals will provide treatments and training to ensure that mom and baby have a healthy pregnancy, labor, and delivery.
Your Baby Club gives helpful tips for expectant and new parents on how to exercise, eat appropriately, and keep up with prenatal exams to help you have a successful pregnancy.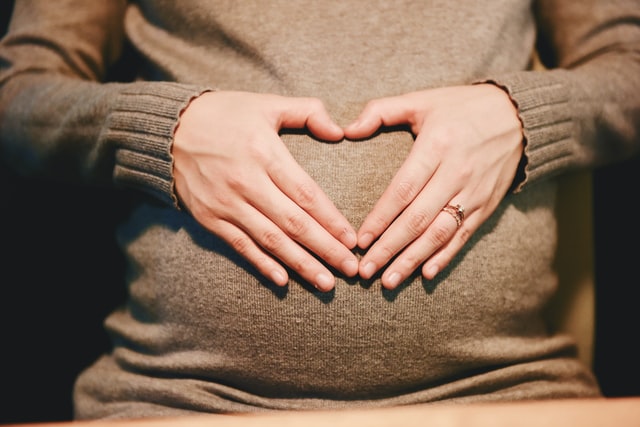 Consult your GP
Consult a midwife or your doctor as soon as you learn you're pregnant. This is so they can arrange your prenatal care and make sure you have all the information and support you need for a safe and healthy pregnancy right from the start.
It is recommended that you see a doctor for the first time before you are 10 weeks pregnant. So make an appointment with a doctor or a midwife as soon as possible if you're over 10 weeks pregnant and haven't already. They will likely see you right away and get you started on your prenatal care to improve birth outcomes.
Prenatal Vitamins to Fuel Your Body and Your Baby
Regular prenatal care is essential for maintaining your child's health.
Prenatal vitamins provide all the essential daily vitamins and minerals for pregnant women during pregnancy, ensuring that your growing baby receives the nutrients he or she requires.Some vitamins and minerals like folic acid in prenatal supplements can even assist in reducing the risk of birth abnormalities. Taking a prenatal vitamin before becoming pregnant can even help lessen nausea and vomiting associated with morning sickness, which is a fantastic reason to take one.
[Read: Do Supplements Really Work to Increase Milk Supply?]
Maintain a Healthy Diet
It's imperative to consume a healthy, nutritious, and balanced diet when pregnant. Especially since it can affect not just your health, but also your baby's short- and long-term health. So it is important to eat healthy throughout pregnancy for the health of both you and your baby.
Your diet must include essential nutrients for your child's growth and the various changes that your body will go through. Folate rich foods, vitamin D, protein, and iron, as well as calcium-rich foods, are recommended.
With so many fluctuations in your appetite, from morning sickness, the endless nauseous, to weird cravings, and finally, the sense of being constantly hungry, maintaining a nourishing diet might seem challenging. So to maintain a balanced diet throughout pregnancy, include nutritious meals that you love. And keep in mind that eating healthy is the best thing you can do right now for yourself and your baby.
Exercise
Women who exercise throughout pregnancy may experience a variety of health benefits, including improved weight control, increased mood, and the preservation of fitness levels.
Regular exercise can reduce pregnancy-related problems, such as pregnancy-induced hypertension and pre-eclampsia, throughout pregnancy. But be sure to always consult with your doctor, physiotherapist, or another healthcare specialist before exercising while pregnant. It's likely that if you exercised before becoming pregnant, you may need to change your current fitness routine or start a new one.
[Read: Postpartum Body Changes – What Women Should Know After Pregnancy]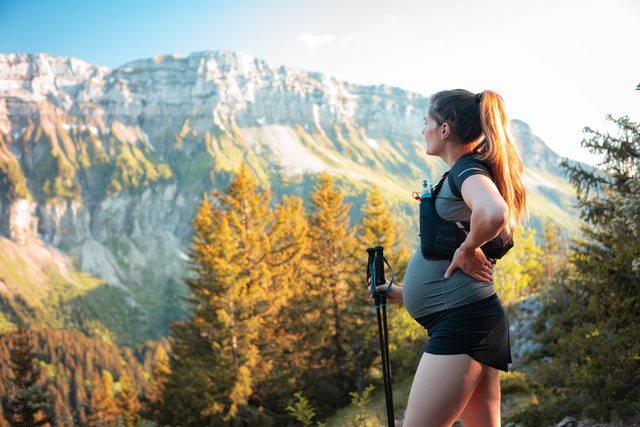 Things to avoid during pregnancy
Don't Smoke or Drink Alcohol
Smoking is a significant modifiable risk factor that can affect your baby's health. Please know that it's never too late to make a change. According to the World Health Organization (WHO), smoking during pregnancy increases the risk of sudden infant death syndrome and birth defects.
During pregnancy, secondhand smoke increases the chance of stillbirth by 23% and the risk of congenital deformity by 13%. Consider enlisting help, since it has proved this to increase the likelihood to quit smoking.
Furthermore, don't consume alcohol during pregnancy, especially during the first trimester when the baby's brain is undergoing rapid growth. This could significantly affect the general health and cause a host of other complications to your baby. Instead, focus on staying healthy by drinking water, plenty of fluids to stay hydrated, and living a healthy lifestyle.
Do Not Consume Caffeine in Excess
Caffeine use during pregnancy can lead to low birth weight in kids, raising the risk of health issues later in life. Sadly, caffeine intoxication is associated with miscarriage.
Healthy Mom, Healthy Baby
You may think you're busy now, but you'll have few opportunities to yourself after your baby's arrival. Get ample sleep, remain active to reduce stress, stay hydrated. Avoid eating raw fish, deli meats, processed meats, as well as organ meats. And it's not advisable to take too much vitamin A when pregnant. It's okay to give in to your cravings now and again. Enjoy your pregnancy.
For more on this topic, check out the full Pregnancy Through Postpartum collection
---