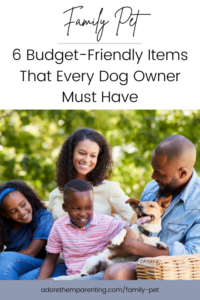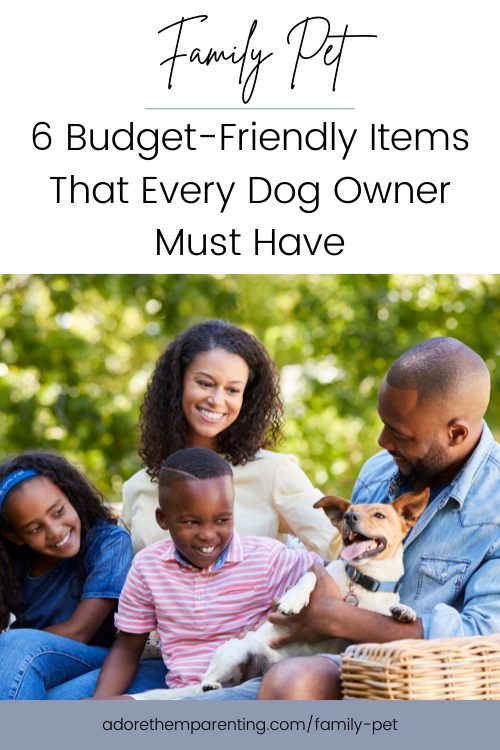 Dogs are a part of the family for many people. And just like other members of the family, they need certain things to make their lives easier and more comfortable. If you're a dog owner on a budget, here are six must-have items that won't break the bank.
---
For more on this topic, check out the full Family Pet collection
---
Dog Bike Trailers
Dog bike trailers are a great way to take your furry friend on a walk, or a ride, without having to worry about them getting tired. To find the perfect one for your pup, you need to compare and review some of The 9 Best Dog Bike Trailers on the market. Not only are they a great way to get your pup some exercise, but they're also perfect for trips to the park or exploring new areas.
Bike trailers for dogs are relatively affordable and can be found at most pet stores. But be sure to do your research before purchasing one to get the right size and features for your needs.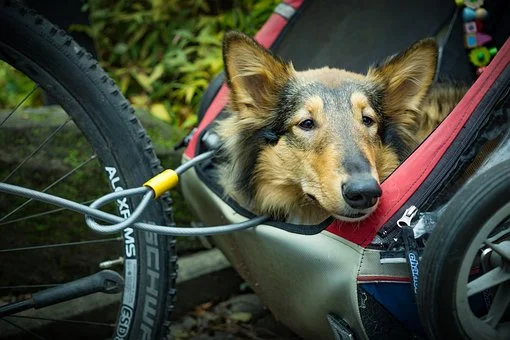 Nail Clippers
The first thing most dog owners want to do when they get a puppy is get their nails trimmed. You can easily find nail clippers online for under $20. But some very high-quality options can cost around $50+. If you don't mind doing your research, you will find some great deals on more professional nail clippers, usually about $40. Nail clippers are a must-have for every dog owner. And it's crucial to find the right ones for your pup. Be sure to get a pair that is easy to use, durable, and fits comfortably in your hand. It's also essential that the blades are sharp so that you can make quick, clean cuts.
Dog Harness
A dog harness is a great way to walk your pup and give them some exercise. If you have an energetic pup, it's vital for their health that they get at least a couple of walks per day. A good dog harness will be comfortable, safe, durable, and simple to use. So there is no reason not to own one if you want to take your pet outside with you. There are many different types of dog harnesses out there. But most come in the form of a vest or strap around the neck/chest area. Depending on size requirements from the manufacturer, you may find several options. And you'll find that most vests are adjustable, whereas straps usually only come in certain sizes based on weight and breed.
[Read: 6 Essential Care Tips As Your Dog Grows Older]
---
Free Pet Printables
What's included in this pet information kit?
In this free download, you'll find a variety of resources to help your family care for you pet!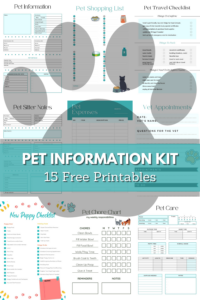 ---
Dog Leash
With all of the different accessories that come with owning a dog, it's hard to believe how little people spend on their leashes. There are many types of leashes out there, and it depends on your pup what type would work best for them. But the favorite is the standard flat leather one because it feels more natural than some of the nylon options. If you're looking to save money, choose something simple is a great option.
To complement the dog leash, consider getting a collar with a collar with a custom dog ID tag. It'll not only fit your style but also help ensure your dog's safety. Include your contact information and any medical conditions or allergies your pup may have. This'll help anyone who finds your dog contact you quickly and take any appropriate measures.
Dog Bowls
Bowls are another thing most people don't realize how much they can spend on, especially if you're buying multiples. There isn't anything special about the best type of material to choose when it comes to picking out your puppy's food/water dish. However, there are some factors worth mentioning. Size, shape, style, color, and whether or not the bowl screws onto something so it doesn't get knocked over with rough play from pets or kids. Some bowls even come with a stand, to help elevate for larger dogs.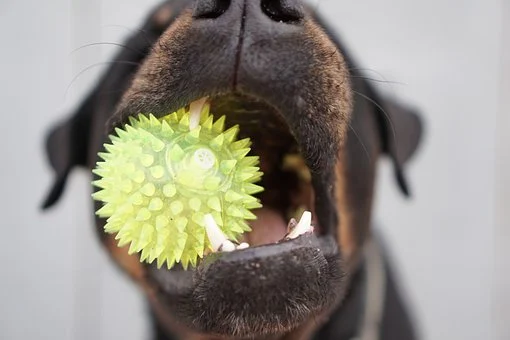 Durable Toys
All dogs love toys, and it's essential to have a good selection of them so your pup doesn't get bored. Choose toys that are made from safe materials like rubber, nylon, and canvas. They don't harm your pup in any way. It's also essential to ensure the toy has no sharp edges or parts that could break off and become dangerous for both your dog and other pets/people in the household if swallowed.
An excellent option for durable dog toys is rubber balls. These can be found at most discount stores and usually cost around $0.50-$0.75 each. Be sure to avoid soft plush-type toys that won't last long because your pup will probably rip them apart within days.
In summary, here are a few key items every dog owner should budget for when getting ready to bring their new furry friend home. These would include a durable toy, leash, bowls, and possibly a crate – depending on the size of your pup. All of these items can be found at very reasonable prices if you know where to look. So there's no excuse not to get them.
For more on this topic, check out the full Family Pet collection
---