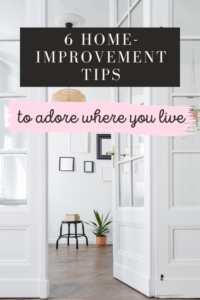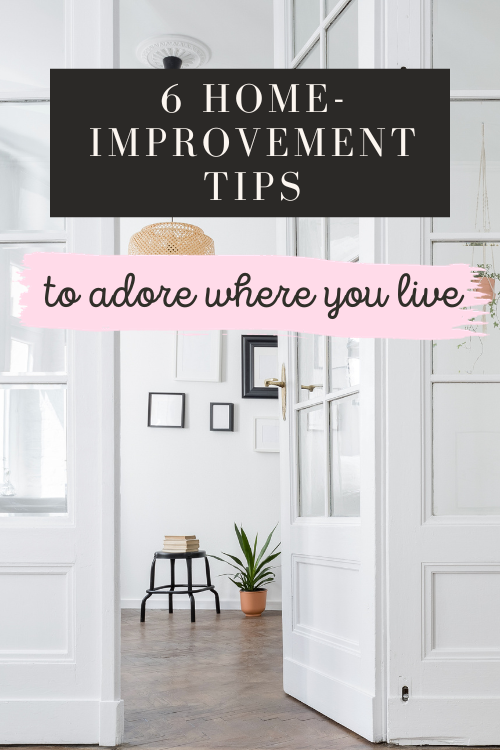 You'll have dropped some serious dollars to get your hands on the keys to your home. Indeed, it'll likely be the most expensive purchase you'll ever make. As such, it's not only acceptable to have high standards for your home; it's essential. Your home won't automatically put a smile on your face, at least not on a long-term basis. You'll need to create the environment that you love being in. Thankfully, that's not an impossible task. Indeed, you can make your home your favorite place on the planet with a couple of weeks of work. In this post, we'll run through a bunch of home-improvement tips that'll greatly enhance the quality of your humble abode.
---
For more on this topic, check out the full Family Home collection
---
Refresh the Decor
If you've been living in your property for a while, then it's worthwhile considering giving the decor a bit of a refresh. You'd be surprised at what a lick of paint can do to the look and feel of a room. You don't need to redecorate the whole home, but in your most-used and important spaces, such as your living room and bedroom, it's something worth considering. It'll help to breathe new life into the property.
Organize the Home
This is another tip for people who have been living in their homes for some years: look at investing some time into getting your home organized. Things tend to become a little chaotic after a while, with clutter and the rest contributing to creating a space that has a subtly negative impact. Decluttering your property can have a profound impact on your experience of your house, and can even help to raise some money (if you sell the items you no longer need), which you can then use to improve your property even further.
Add Art and Plants
And if you do sell your unwanted items, then what better way to spend your money than on art and plants? Both of these are probably underutilized by homeowners, for reasons that aren't quite clear. A house that has plenty of plants and art on the walls has a brighter, happier atmosphere than ones without. If you've never looked after plants before, then focus on ones that are easy to look after before building up to more complex — and interesting — plants. For your art, it's best to buy original pieces rather than ones that you find available in everyday home stores. You'll pay a little more, but not that much more, and you'll feel the difference.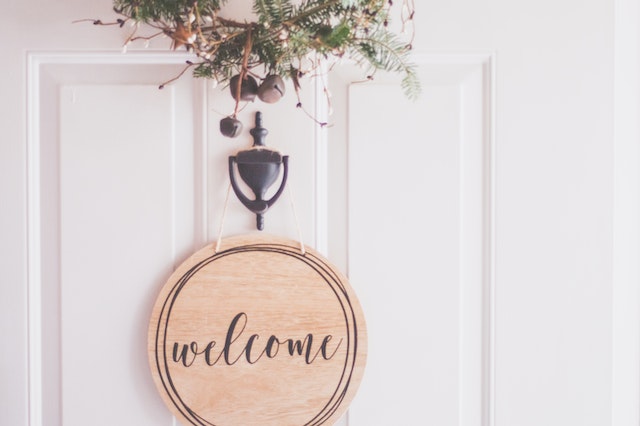 Improve Front of House
You'll spend most of your energy improving the inside of your property. But the external parts of your property deserve a bit of love too. The front of your house, for example, can set the tone for your property and can just simply make returning home after a long day of work much more enjoyable. Who doesn't want to arrive at a property that looks delightful from the street? You don't need to do anything grand to improve the front of your home. You can boost your home's curb appeal by landscaping your front yard, changing the front door (a pop of color, perhaps?), and upgrading your windows. Do those three things, and the front of your home will look a lot more pleasant.
Create a Relaxing, Tech-Free Space
Your home functions as a peaceful retreat from the outside world. Or, at least, that's what it should function as. All too often, homeowners can end up spending a significant amount of time staring at their devices while in their property. While there's nothing wrong with that exactly, it can impact relaxation levels. One way to improve your home's credentials as a peaceful retreat is to create a relaxing, tech-free space. In that space, you'll do little more than just read, meditate, do yoga, or anything else technology-free. You'll find that it does wonders for your stress levels.
Yard Fun
Finally, think about your backyard. This part of your property presents plenty of opportunities for good times if you set it up that way. To start, look at getting your yard into shape. A green space with plenty of plants is more relaxing than one that looks wild and chaotic. You'll also want to add some decking and outdoor furniture in order to create an outdoor living space. A BBQ, lighting, and hammock will ensure you can spend long spring and summer days soaking up the goodness of your yard with friends and family, while an outdoor fire pit will allow you to enjoy the chillier months out there, too.
For more on this topic, check out the full Family Home collection
---