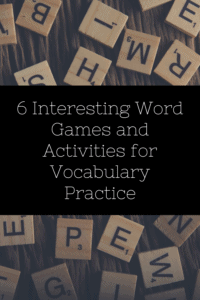 Whether you are thinking about studying a second language, or you are just looking to increase your vocabulary, there are lots of different activities and games which can help you to learn new words and practice how to use them. Retaining new vocabulary is one of the most difficult language skills as it requires you to use all of the words regularly. Studies have shown that many people learn best when they are having fun. So playing games is very useful! To help everyone take their vocabulary skills to another level, here are 6 interesting word games and activities for vocabulary practice.
---
For more on this topic, check out the full Back to School and Summer Learning collections
---
1. Scrabble
Probably the most well known word game of them all! Scrabble fans have been enjoying this board game since it was first developed in the 1930s. Since that time, the rules of the game have hardly changed at all. Every player has seven tiles with different letters. Each letter has a different value (the highest scoring letters being those which occur least in the spelling of words).
Players use these tiles to make words on the board and try to get the highest score possible. The words on the board have to interconnect. So it is not enough to just have good tiles, they also need to be put out tactically using special squares for higher scores, which can double or triple words and letters.
Scrabble is a great game for improving and practicing your vocabulary as players need to constantly sort and rearrange the tiles in order to find the best words. Words that use the same letters in a different order are called anagrams. Recognizing and using anagrams is one way to really improve vocabulary. If you are looking to really level up your vocabulary skills, try out an anagram solver online as this will help you with Scrabble. It will even help with your everyday vocabulary.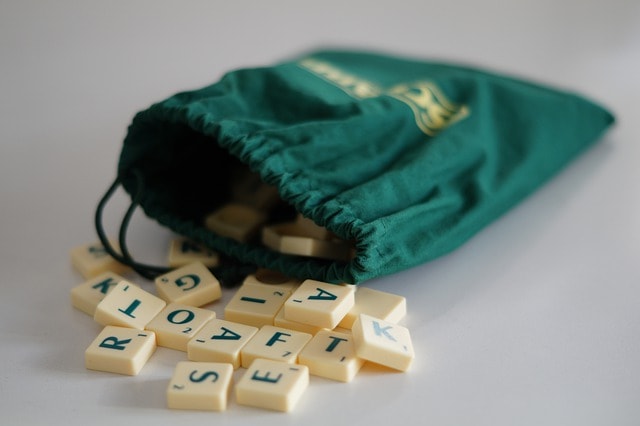 2. Boggle
Using similar skills at Scrabble, Boggle is a game that improves your vocabulary as you have to make new words from a random selection of letters. This is known as a word scramble game, and the folks at unscramblex.com explain that there are many versions of this kind of game. With Boggle, 16 dice with different letters are placed in a plastic grid which is then shaken up by the players. After that, players have a certain amount of time to find as many words in the random selection as possible. This time limit really helps players to practice their vocabulary because it forces them to think quickly.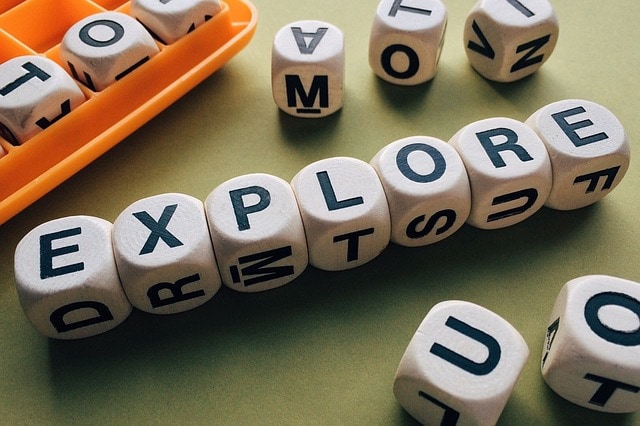 3. Word Searches
Word searches are a super fun activity! They are especially good for familiarizing children with new vocabulary words. Word Searches are made by filling in a grid with random letters which hide some actual words. There is a wordlist that tells you what to look for. You then have to find everything on the list to complete the puzzle.
Simple word searches may only be small with a 6×6 or an 8×8 grid. But you can also find more difficult ones with significantly bigger grids. As well as completing word searches, they are also really fun to make. If you are making one for your children, add in some Easter Eggs for them to find like their own name or the name of their pet.
---
Travel Word Search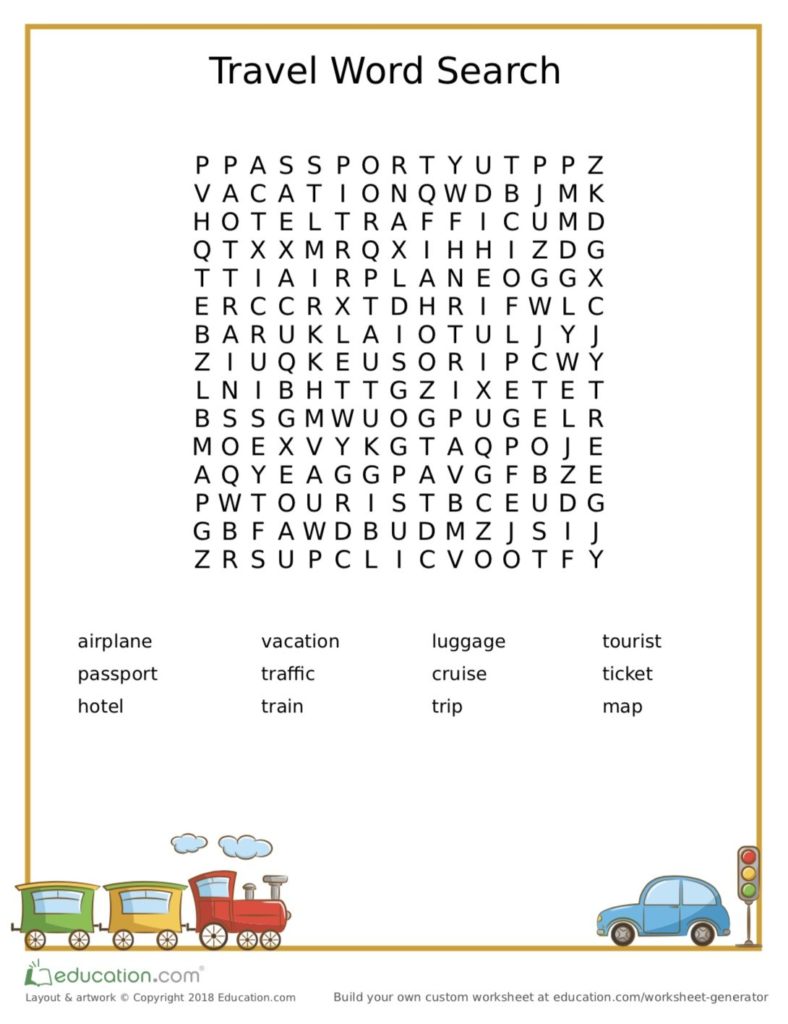 And view the solution to the word search here: Word Search Solution
---
4. Crosswords
Doing a crossword is an excellent way to link new vocabulary words with their definition. Almost every local and national newspaper has a crossword and the difficulty levels vary dramatically. This is ideal for vocabulary progression because you can start off with the easiest newspaper crosswords and move up to the more difficult ones.
The trickiest crosswords use cryptic clues. So not only is the vocabulary more advanced, but you will also need to think out of the box in order to finish the puzzle. Particularly when you manage to finish a notoriously difficult crossword, like the one in the UK Times newspaper. – There is a real sense of achievement that will make you want to do it again and again! Whenever you learn a new word from the crossword, make sure that you write the word and its meaning down in a notebook so that you don't forget it.
5. Taboo
Taboo is a fun and exciting game! It's a perfect game to play with your family, or friends during parties. And it's even great for a random Friday night! The game is played by two teams who compete against each other using a set of cards with words on them. The purpose of the game is to describe the main word on the card to your team without using any of its related words.
For example, if the main word is "beach," the words you won't be allowed to use might be "sea, sun, sand, bucket, spade." Taboo is a fantastic game for vocabulary practice because it forces you to use more obscure terms and descriptions for your team to guess the answer. Each player has one minute to get through as many cards as they can. Then the points are added up until everyone has had a turn and one team is declared the winner.
6. Heads Up
Heads Up is a really clever game! It is even available to download for free as an app to your smartphone. Players choose a category such as "Animals" and then hold the phone on their forehead so that only the other players can see the words. Those players then have to describe the animals to the person holding the phone so that they can guess it. If the guesser gets the answer right, they flick the phone down to get a point and move onto the next animal. If they don't know, they can flick the phone up to pass.
Word Games and Activities for Vocabulary Practice
There are so many awesome ways that you can practice and review your vocabulary! Playing games and doing fun activities is always the most effective way to learn. It has been shown that we retain information best when having fun. Try out some of the suggestions in this article and you will see your vocabulary skills go through the roof.
For more on this topic, check out the full Back to School and Summer Learning collections
---