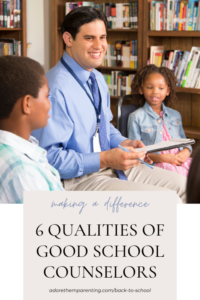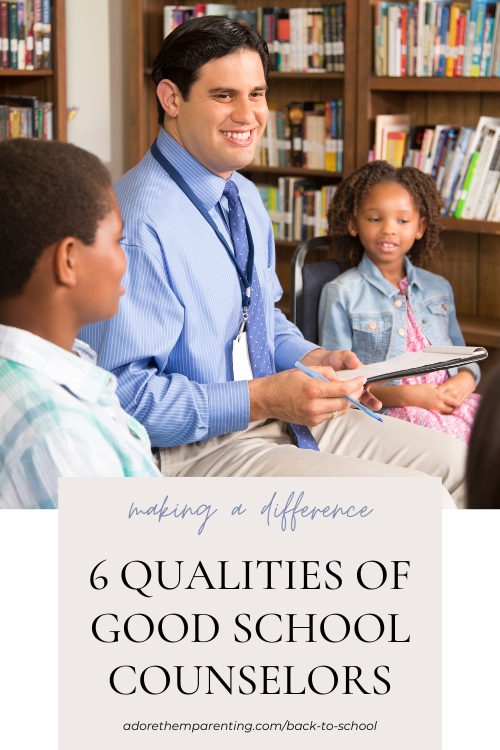 School counselors play an important role in students' lives, serving as trusted guides during their educational journey. With expertise in personal development and career planning, they act like the compass that helps students find their true north. School counselors also provide opportunities in the form of job fairs, workshops, and seminars. This helps students identify their interests, strengths, and weaknesses to make right decisions in life.
The job of school counselors is tough. They have multifaceted responsibilities and juggle numerous tasks, such as helping students find their career paths and fulfilling their commitments. Owning to the challenging nature of their job, they are required to possess certain qualities for positively impacting students' lives. Care to know those essential qualities? Read below!
---
For more on this topic, check out the full Back To School collection
---
6 Good Qualities That Every School Counselor Needs
1. Persuasion skills
As school counselors ensure students' well-being and success, they often must convince various stakeholders to follow their propositions. Therefore, having persuasion skills is a must for them.
How do strong persuasion skills help you perform your job?
Strong persuasion skills let you perform your job as a counselor effectively by helping you with the following. They help:
Improve your relationships with students and parents
Influence students to take certain actions to prepare them for their chosen career paths
Convince parents to support their children
Navigate complex situations and resolve conflicts
Collaborate with teachers to implement individualized educational plans
Influence stakeholders to consider alternative viewpoints and arrive at mutually beneficial solutions
Articulate your suggestions more effectively and gain support from administrators, teachers, and parents
While strong persuasive skills are indispensable for you, becoming a professional school counselor requires formal education, such as a degree in school counseling. Obtaining a school counseling degree from a reputable institution validates the necessary skills and abilities for performing your job.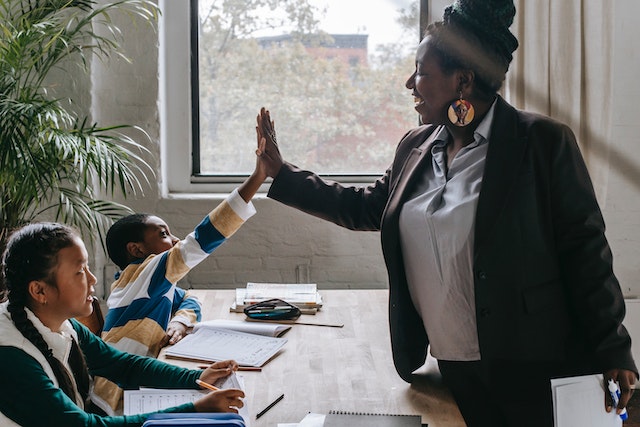 2. Assessment skills
The ability to assess students forms the basis of a student counselor's job. Good assessment skills help you understand and support students effectively. You can help students make better career decisions through systematic assessments.
Good assessment skills also help you uncover barriers and challenges students feel even when they don't articulate much. However, it is crucial to look at certain aspects of student behavior to be effective and accurate in your assessment.
What should you look for when assessing a student?
Some key areas to consider during student assessment include:
Evaluate students' academic performance by examining their grades, learning habits, and study styles.
Observe students' mental health by identifying signs of anxiety and depression and evaluating their coping skills.
Understand the verbal and non-verbal cues indicating students' challenges.
Gather valuable information about student strengths, weaknesses, and challenges for making tailored strategies.
Understand contexts and decipher situations to draw meaningful conclusions.
Listen effectively to understand students' perspectives.
Help students articulate and reflect on their thoughts and emotion by asking probing and leading questions.
Engage with students to facilitate self-awareness.
Identify academic struggles, emotional distress, and career interests and collaborate with parents and teachers to make better choices.
Develop trust and rapport with students by asking direct questions about their problems.
3. Utilize authority when required
Student counselors need to be approachable so that students can come to them to comfortably voice their concerns. But, at the same time, they need to possess a certain degree of authority to make others understand and accept their suggestions.
Why is utilizing authority a must for a school counselor?
Establish clear boundaries – Good student counselors must be sufficiently authoritative to draw boundaries to keep their relationships with students professional.
Enforce rules and policies – A moderately authoritative nature helps you enforce rules in the school and ensure students adhere to the code of conduct.
Provide direction – Authority helps you give students clear and firm directions about their careers and make them follow the guidelines emphatically.
Teach respect  – By exerting authority, you can foster an environment where respect for oneself and others is valued.
Promote accountability – By showing yourself as a figure of authority, you can instill accountability in students, guiding them to accept the consequences of their actions.
4. Have a pleasant personality
A student counselor's pleasant personality helps them be more effective in their role. Here are some notable reasons for a student counselor to have a pleasant personality.
Maintain a positive attitude – A student counselor with a pleasant personality can maintain a positive demeanor, creating a welcoming environment for students.
Ensure approachability – With a pleasant personality, you generally look more approachable, so students don't hesitate when coming to you. Hence, they can comfortably seek guidance and support.
Non-judgmental listening – A pleasant counselor conveys the idea of listening without judgment, encouraging students to articulate their concerns freely.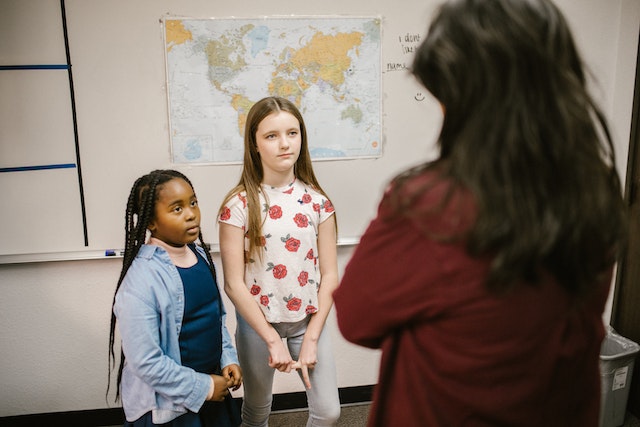 5. Demonstrate patience
An effective student counselor must also be patient. Patience is their ability to remain self-possessed and composed when confronted with resistance.
Patience helps student counselors suppress feelings of resentment and irritation when things don't go as decided. It also makes you realize that it takes time for the change to manifest itself and show results.
Some ways patience helps you improve as a student counselor are:
Active listening – Patience enables you to pay attention to students' thoughts and feelings without rushing to judgment or interrupting.
Time and attention – With patience, you can give enough time and attention to each student instead of listening to their concerns carelessly.
Prevents emotional outbursts – Your patience allows you to suppress emotional outbursts and listen to students benevolently.
Prevents anxiety and raises confidence – Demonstrating patience helps you learn over time that impatience develops anxiety and discouragement, whereas being patient makes you confident about your approaches.
6. Know when to act and react
Counselors often encounter tricky situations, for instance, when dealing with students suffering from neglect and abuse or demonstrating unhealthy behavior. In such situations knowing when to act becomes an essential quality. More reasons why this skill is a must for school counselors are:
Deciding quickly – It helps school counselors think on their feet and make prompt decisions if they find students exhibiting harmful behavior or experiencing a traumatic event. Their prompt action can ensure the safety and well-being of everyone involved.
Coordinating with support services – Deciphering when to act helps you effectively collaborate with administration, teachers, and parents.
Balancing proactive and reactive measures – By understanding a situation, you can decide between engaging in reactive or proactive measures. Sometimes, you need proactive approaches such as organizing counseling programs and skill development seminars. In other instances, you need to be reactive, for example, when students come to you seeking guidance and support.
Conclusion
Becoming a school counselor is complicated, yet it is a rewarding career. It makes you attain self-fulfillment by helping students overcome challenges and navigate their academic path. When dispensing your duties as a counselor, the qualities mentioned in the article above help you improve and be more effective.
For more on this topic, check out the full Back To School collection
---