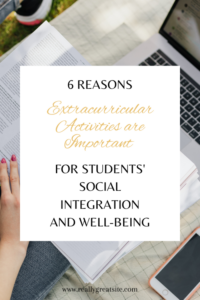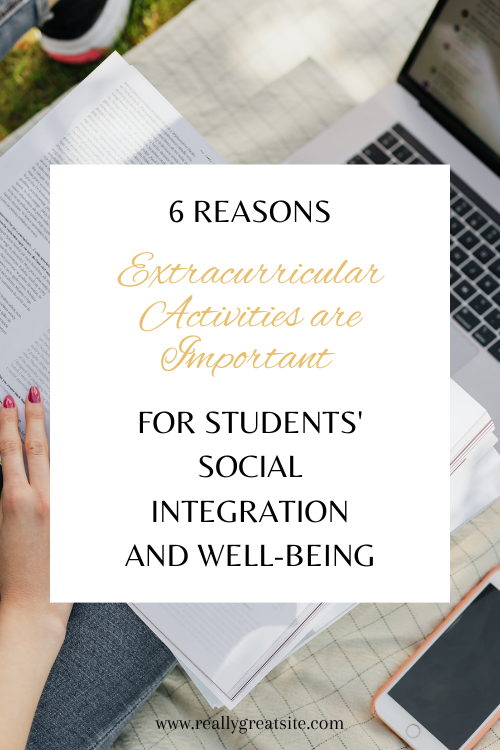 While an international upbringing can be a fulfilling experience, children of expat families face a unique set of challenges that their peers back at home won't need to contend with. They must adapt to a new culture or possibly multiple cultures and they have to make new friends and adjust to different expectations. These changes can be difficult for some children, who may struggle to adjust to their new surroundings, sometimes resulting in them feeling homesick and isolated. However, participation in extracurricular activities may provide a way for them to overcome these challenges and improve their overall well-being.
Extracurricular activities can provide children of expat families with a range of benefits, including safe opportunities for social interaction, exposure to different cultures, and a chance to cultivate soft skills. Moreover, being able to overcome the challenges of an international upbringing can be key to improved academic performance, leading to better future educational and professional opportunities.
These benefits are particularly important for American expat children in Singapore, where the population is incredibly diverse and comes from a wide range of cultural backgrounds that are unfamiliar to many Americans. With this in mind, when choosing an American curriculum in Singapore, US expat families should consider international schools that offer a healthy mix of extracurricular activities. Here, we'll look deeper into how extracurricular activities can help foreign children adjust to their new life in Singapore.
---
For more on this topic, check out the full Kid Activities collection
---
1) Opportunities for Socialization
Moving to a new country can be a lonely experience, particularly for young children from culturally monolithic backgrounds. Even children from relatively diverse backgrounds may struggle to make friends or feel like they don't fit in when moving overseas.
Extracurricular activities can provide expat children ample opportunity for social interaction, including with peers undergoing similar experiences. Importantly, participating in extracurricular activities that they enjoy can help children to build friendships and develop a sense of community when they are overseas. By engaging in activities that align with their interests, expat children can connect with like-minded students, making it easier to form lasting relationships that extend beyond the classroom.
2) Safe Exposure to Different Cultures and Viewpoints
Extracurricular activities can help foreign children develop a greater sense of cultural awareness and appreciation. This is especially true for children in Singapore, a melting pot of different cultures from all over the world. By participating in extracurricular activities, expat children can connect and interact with students from different cultural backgrounds through their shared interests. Their interactions may help them to gain a better understanding of other cultures and ways of life. Importantly, this early exposure to diversity can help to broaden their perspectives, making them more empathetic and preparing them for a future that is even more multicultural than today.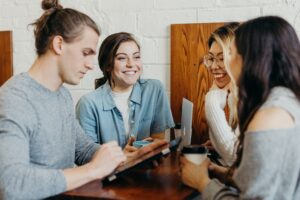 3) Extracurricular Activities Cultivate Soft Skills
Soft skills are unquantifiable yet critical attributes that include such traits as patience, teamwork, leadership, and communicativeness. Going off the previous benefit, the constant exposure to different cultures and viewpoints can, over time, help children get out of their comfort zones and cultivate important soft skills. While not always as highly valued as technical skills, cultivating one's soft skills is essential for success in academic, professional settings, and personal settings.
4) Stress Relief
No matter how well-adjusted a child is back home, moving to a new country can be a stressful experience. This is particularly true for children who easily feel overwhelmed or anxious about being in new surroundings.
Even setting the long-term benefits aside, extracurricular activities can have a more immediate benefit as a form of stress relief for expat children, giving them a much-needed break from the stresses of moving and the academic demands of school. Moreover, engaging in physical activity, social pursuits, or creative interests can help to reduce anxiety symptoms and promote a sense of well-being in children. Thus, these non-academic activities may be important for helping young individuals better cope with the challenges of living in a new country.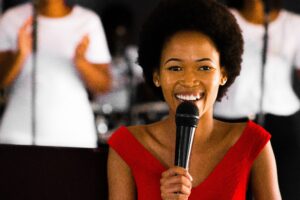 5) Better Academic Performance
Partly because of the stress relief it provides, participation in extracurricular activities has also been directly linked to improved academic performance in students. Engaging in activities outside of the classroom can also give young people a greater sense of motivation and purpose, potentially leading to better grades and higher levels of academic achievement.
Importantly, extracurricular activities can provide opportunities for students to apply the knowledge and skills they may have learned in the classroom in the real world. Of course, the reverse is also true—extracurriculars can give children additional insights into their school work that simply would not be available to their peers.
6) More Interest from College Admissions Officers
Lastly, participation in extracurricular activities can boost a young person's future college applications, particularly if these activities are relevant to the academic tracks they're interested in. Admissions officers may also see extracurricular activities as a demonstration of commitment to one's interests, perhaps swaying their decision in situations where there are limited slots for a given course. Additionally, involvement in extracurricular activities can give children opportunities to practice and demonstrate leadership and other soft skills that are prized by colleges and universities.
For all the reasons given, extracurricular activities can play a crucial role in the social integration and well-being of American expat children in Singapore. When they're aligned with a child's interest, they may provide a sense of community and belonging, exposure to diversity, and development of important skills, all of which may help them adjust better to their new life overseas. What's more, these activities could help improve a child's academic performance and mental health, as well as their future academic and career prospects. With these things in mind, American families in the city-state should strongly consider choosing a school that provides extracurricular activities that their child might enjoy.
For more on this topic, check out the full Kid Activities collection
---