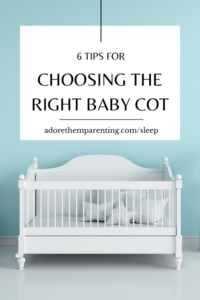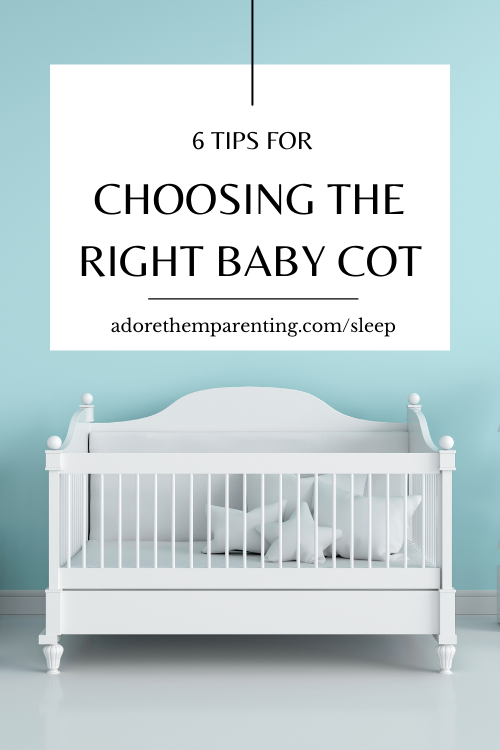 Organizing your baby's nursery can be a fulfilling yet challenging experience. Of course, choosing a cot for your baby is one of the most significant components of the puzzle. Especially since the first two years of a baby's life are mostly spent sleeping, even if it doesn't seem like it. Therefore, purchasing the perfect cot for your baby is essential, but it takes time. To help you find the best cot for your baby, here are some of the factors you will need to consider.
---
For more on this topic, check out the full Sleep collection
---
Budget
One thing you must keep in mind is your budget. If necessary, increase your financial savings to avoid feeling pressed for funds. As a parent, you might invest in many things right now. You've just had a baby and don't want to miss anything your infant will need. The advantage is that adhering to a budget limits your options. Since the best baby cots in Australia makers produce them at different options and prices, you shouldn't worry about buying a high-quality cot at a reasonable price.
Safety
Safety should be a key priority when purchasing products for your child. Buying a cot is no different.
Be sure to ask "What are its safety features? Are the materials safe for your baby?"
The ends and sides of the cot should be robust enough not to shatter or collapse on your child. It also shouldn't have any sharp edges that could injure your baby when he wakes up from a slumber. Moreover, because babies enjoy chewing on objects like wooden posts or bars, ensure that the material used to construct the cot is non-toxic.
Ideally, you should choose cribs with non-toxic paints or varnishes, solid wood construction, etc. Verify if the cot has a children's product certificate or seal. It must be certified to the world's chemical emission standards; and a seal ensures purchasers of its safety for use.
When a brand has a certification, it gives confidence and peace of mind to parents buying the product.
Convertibility
For your baby's convenience, a cot should be easily convertible from a flat to a sitting up position. It allows you to place the baby based on their age and needs. For example, an infant may like to sleep reclining, whereas a toddler may prefer to sleep in an upright position. With more practice, your baby will be able to stand up and get out of the cot. You should choose one that allows you to change its positions without locking or latching any buttons, as these are a hassle at night. Check if the base is adaptable for your baby's movement and sleep routines.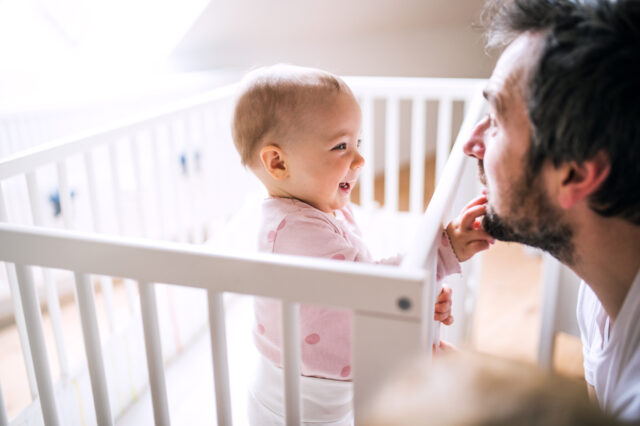 Comfort
When buying a cot, consider the comfort it can give your child. Check the mattress for any padding that will make your infant more comfortable. Examine the mattress's materials, including whether or not they are organic. It's essential to choose a cot that gives comfort to avoid issues especially when your baby's supposed to have a good sleep at night. Assessing the cot yourself will help tell you how comfortable it is for your baby.
The Cot Type You Prefer
There are a variety of cribs available in baby stores, so shop around to pick the right one for you.
Standard cot
These are the standard cots found in nursery furniture stores. It has the usual sides and bars that will stand the test of time. Standard cribs are ideal for new families.
Convertible cot
Convertible cots are an excellent choice because they are utilized as your child grows. Additionally, they assist kids in becoming accustomed to sleeping in a larger bed before transitioning to a single bed. Convertible beds with adjustable safety rails provide a variety of benefits. They minimize the risk of falling while increasing the independence of small children.
Bassinets
These are mini-cots that can be placed beside your bedside to keep an eye on your baby. They take up less space, but your youngster will outgrow them in three to four months. Many parents pick this choice to give a more womb-like environment for their baby. To promote easy access, a bassinet with a drop-side, such as a co-sleeping one, is better than a regular bassinet. Allowing for co-sleeping also creates a secure and comfortable environment. Having a bassinet is advantageous because some are equipped with wheels, allowing the baby to travel with you from room to room. A swaying or rocking bassinet can also be comforting for a fussy infant.
Travel cot
These are ideal for families who are constantly on the road. Travel cots are convenient and easy to travel. For a permanent fixture in your baby's room, this type of cot may not be the perfect solution.
Mini cot
These are smaller cots that can go a long way if you have limited space in your home. Babies can stay in these cots until they are two years old before moving to a toddler bed.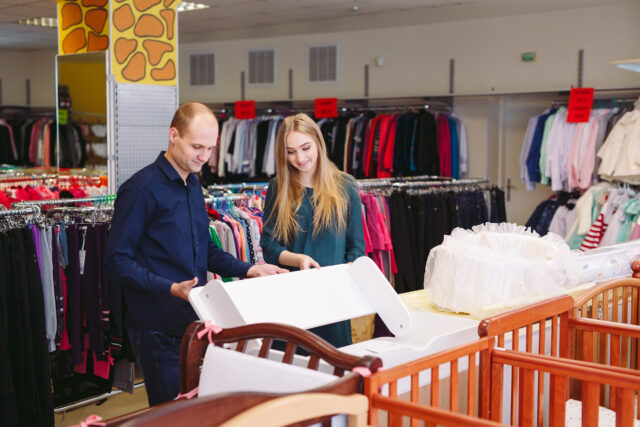 Easy To Clean
If it's easy to clean, you'll maintain the bedding and mattress in better shape longer. The product texture also matters as some materials are easier or harder to clean than others. A difficult-to-clean material may lead to poor maintenance and poor sleep quality for your baby. So it's essential to choose one that's easy to maintain.
Conclusion
With so many cot options available, selecting the ideal cot for your baby can be a difficult challenge. The above guide to purchasing a baby cot will give you confidence in buying the perfect cot for your child and your family's needs.
For more on this topic, check out the full Sleep collection
---