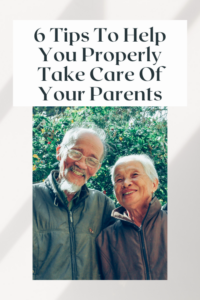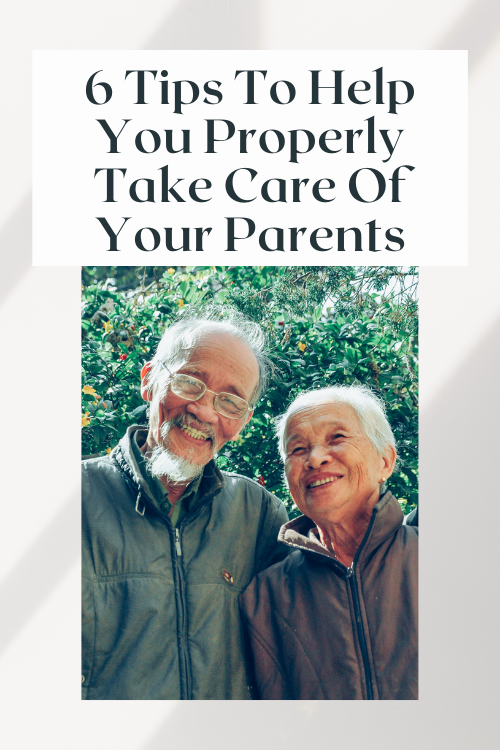 Caring for your parents is an important aspect of life as you, and they, age. Eventually, they will reach a point where they may need more assistance and help from you. If you have a healthy relationship with your parents, you need to start considering and preparing for the best ways to take care of them in their older age. Here are a few tips to help you.
---
For more on this topic, check out the full Senior Care collection
---
Living Facilities
As your parents get older in age, there are several aspects that you need to take into consideration in order to ensure they are taken care of in their senior years. One major aspect you need to consider and determine is where they will live. Depending on your financial situation, you may opt and consider putting them in a retirement home. This will allow them to live out their days in a facility or community that meets their needs. But without you having to worry and take on the burden of taking care of them everyday yourself. Retirement home options typically cost a substantial amount of money, which makes this an option for only those with the financial freedom to do so.
Another option would be to have your parents live with you, or live close by. This way you can monitor them and their needs. If they are still independent and capable, they may live in their own home. But have it ideally outfitted with different equipment and measures according to their needs. Considering mobility, medical requirements, and any future challenges. Having a parent living in your home may be more cost-efficient and easier to monitor in case of emergencies. But it does also come with its own obstacles and difficulties.
Emergency Alert Devices
If your parents live on their own, as many older adults wish to do so in order to maintain their independence, it is wise to be prepared and ready for any situations such as accidents or critical medical emergencies. One of the ways that you can be prepared is with the use of alert devices and emergency contact equipment. Certain help alert devices allow individuals to access emergency services in the event they have found themselves in a situation where they may be hurt, injured, or in need of some form of assistance.
These alert systems will call a dispatcher that can send the needed response teams to the location since they often come equipped with a built-in GPS tracker. Other devices or systems to consider would be mobility equipment to help navigate the home and stairs, or even monitoring and communication equipment to stay in contact with your parents. You can also use smart devices such as watches to help monitor health status and ensure you are preemptive about preventing health concerns from worsening.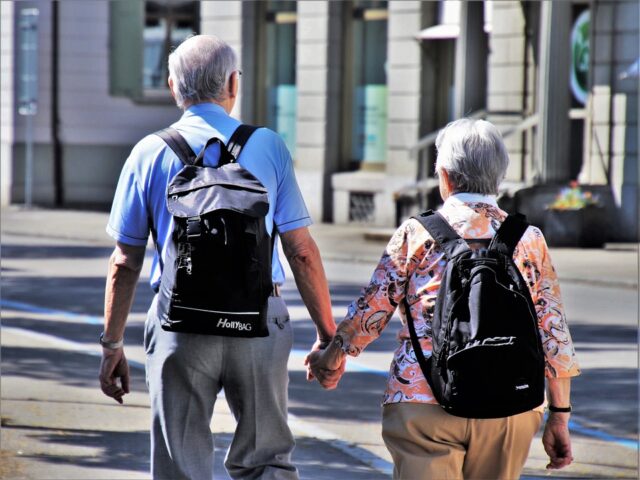 Diet And Exercise
As your parents age, you want to ensure that you help them prioritize their health and exercise. You need to get them to consider what they eat and stay active to ensure their health is in good standing. Especially since this contributes to the long-term health of the elderly. A healthy individual will not only extend their life, but will improve the quality of it.
[Read: Staying Healthy]
Routine And Schedule
It is important that you build a routine and schedule for your parents as they get older. Consistency provides a positive impact on an aging brain. It also helps ensure they are taking their necessary medications, getting the needed daily exercise and activity, and following overall healthy habits. Including getting the right amount of sleep.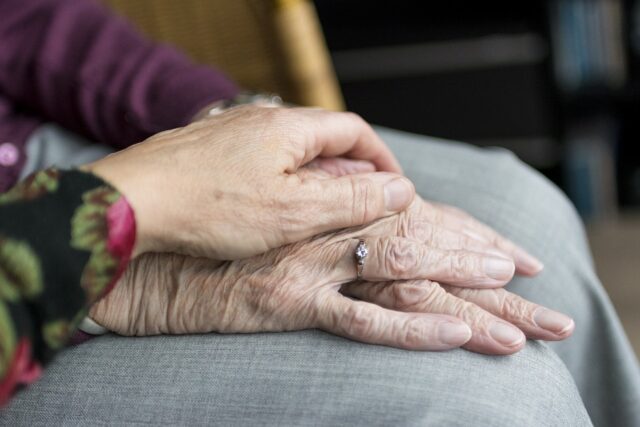 Professional Care And Support
Watching and caring for your parents can feel overwhelming at times. Especially considering the fact that you may have a life of your own with many responsibilities. If you feel burdened and burnt out trying to care for your family, you need to consider reaching out to get support from a professional caregiver. You may hesitate as these options may be financially costly. But they will easily provide you with more freedom and less stress in your life.
Time Spent Together
One of the benefits of having a caregiver or having your parents live away from you is that when you spend time together, you can focus on the positive and social aspects of your relationship. You want to ensure that you foster a healthy relationship, as social experience is key for mental and emotional health. If you are in a situation where you are visiting your parents because you do not see them as frequently, try to see them as often as possible, as these relationships manifest in their overall health and well-being.
It is key that you have patience and understanding when you are caring for your parents. Consider what they want and what the ideal situation is for you, your parents, and your family. You want to treat them as to how you would like to eventually be treated once you reach more senior age.
For more on this topic, check out the full Senior Care collection
---