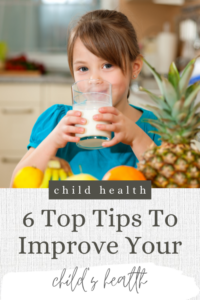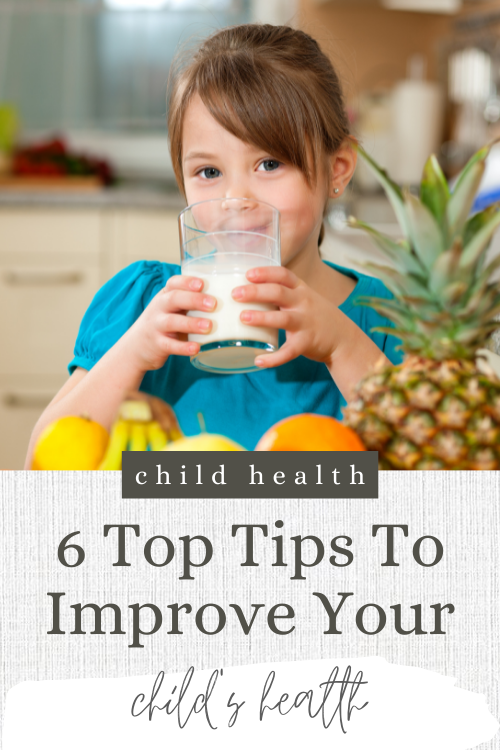 Bringing up children is quite the journey! And one of the most important things you can do is keep your child healthy. To give your kiddie the support they need, these simple tips will come in handy. Keep reading below for 6 tips to improve your child's health.
---
For more on this topic, check out the full Staying Healthy collection
---
A healthy sleep regime
To stay healthy and happy all children need a healthy sleep regime. Some children struggle with their bedtime regime, after a while this can negatively affect their mood. If you're looking to improve your child's bedtime routine here are a few pointers:
Create structure, (so that they go to bed and wake up at the same time each night).
Help them to relax before bedtime, try calming activities like a bedtime story or taking a bath.
Design the perfect sleeping environment, you might invest in black-out blinds, a memory foam mattress, night lights, or big cozy blankets.
Plenty of nutritious foods
Children need plenty of nutritious foods. So to ensure that your child gets lots of fruits and vegetables, focus on foods that are packed with healthy vitamins and minerals. If your child is a fussy eater, be patient with them. Keep introducing them to new veggies and fruits. If they refuse new foods, don't be so quick to offer an alternative. Ask them to sit at the table until everyone has finished eating.
If you need some ideas for healthy meals for kids, check out apps like Recipes For Kids. Here you'll find plenty of easy recipes to inspire your cooking.
Stress coping strategies
Just like adults, kids are prone to feeling stressed and anxious. Many kids have a hard time dealing with these feelings, and so you'll need to provide support. The best thing to do is to talk to your child about their emotions. Help them to express what they are feeling. Here are a few effective stress coping strategies for kids:
Lay down and listen to relaxing music.
Practice some yoga stretches.
Play with cuddly toys.
Wrap up in a blanket and drink hot chocolate.
Have a cuddle with mom, dad, or a pet.
Try using mindfulness apps for children.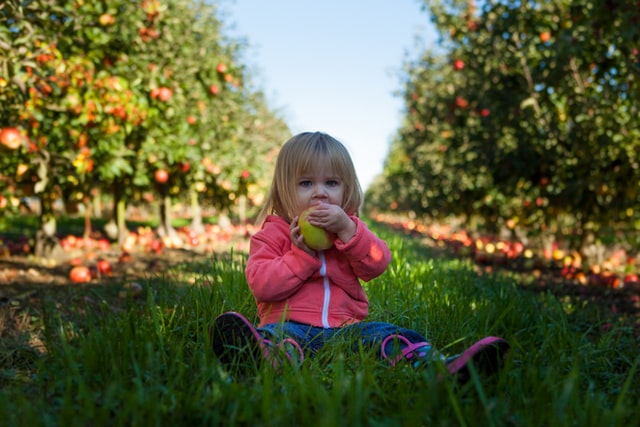 Get outdoors
Research from the Child Mind Institute suggests that kids who spend more time outside have less anxiety and better concentration compared to children who spend less time outdoors. Playing outside can help kids to boost their endorphin levels, get exercise, lift their mood and learn about nature. Spending time outside can also help kids to learn about sustainability, understanding the need to protect our planet.
Get active
To stay healthy children need to stay active. Help your child to exercise frequently, whether it's sports clubs, playing in the garden, or family trips to the beach. Children who keep active now are more likely to prioritize fitness later in life.
[Read: 30 Activity Ideas for Kids (Free Printable)]
Be prepared
Bringing up children is plenty of fun, but it can also be stressful! To ease your mind and help you feel relaxed it's best to be prepared. Many kids are pretty accident-prone, you might consider getting yourself a first aid certification, to give you peace of mind. To learn more about first aid and CPR training, take a look at cprcertificationnow.com.
With these six tips to hand, you'll soon boost the health of your child. When it comes to looking after your little one, even small things can make a big difference.
For more on this topic, check out the full Staying Healthy collection
---