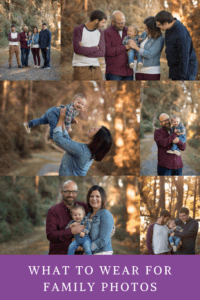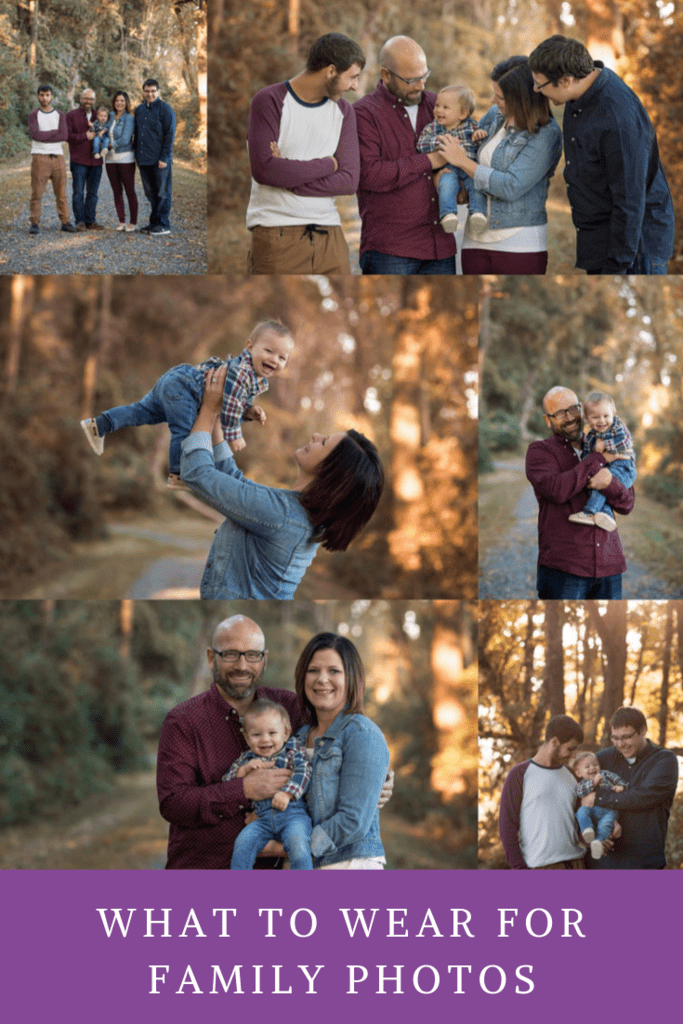 A professional photographer shares her tips for what to wear for your family photos!
---
This article is written by Angie Englerth
For more on this topic, check out the full Fall Fun and Photography Tips collections
---
1.  Don't be matchy/matchy
The days of white t-shirts and jeans are behind us! Don't dress everyone in exactly the same outfit. Variety is a good thing!
2.  DO incorporate patterns and textures
Mixing patterns and textures into your wardrobe adds so much dimension to your images. You don't have to go crazy, but even mixing in one plaid shirt with the family will look amazing!
3.  DON'T clash colors
A hot pink shirt for mom might not go so well with a yellow plaid shirt for dad and a green shirt for your kiddo.
4.  DO pick complimentary colors
Pick colors that go well together and choose everyone's outfits out of those colors. Some examples are tan/red/blue, yellow/blue/tan, green/red/gray, red/blue/gray, and so on!
5.  DON'T wear something uncomfortable
If you are uncomfortable, it will surely show in your images. Dress in something that looks great AND feels great!
6.  DO think about your shoes
You can plan your wardrobe wonderfully, but if you forget about the shoes and come in the light up spiderman sneakers (yes, my child has those!).
7.  DON'T stress too much and DO have fun!
While dressing the part can make a huge difference, don't stress too much over your wardrobe options! Your family images is more about capturing your family as you are and the connections you have. The wardobe is just a bonus to enhance the images!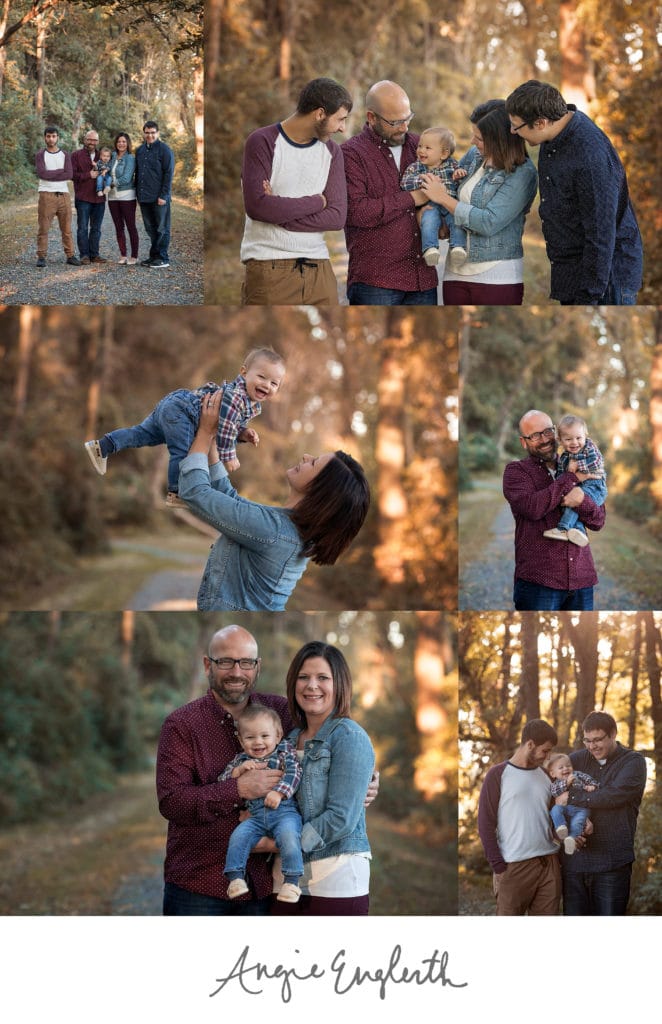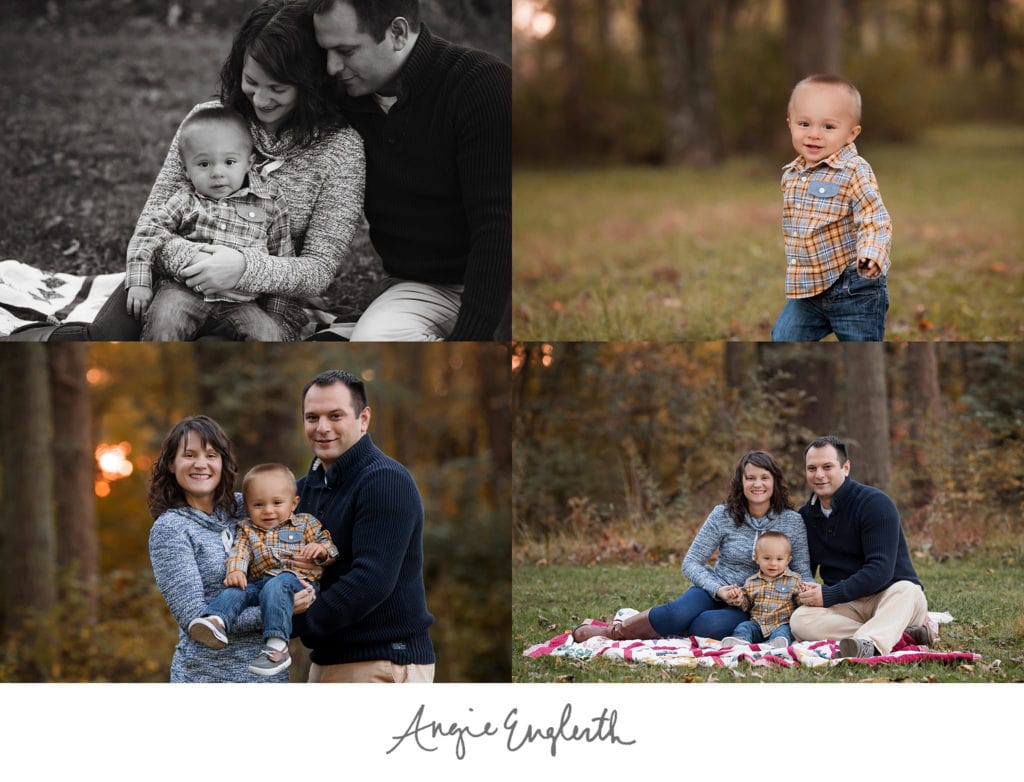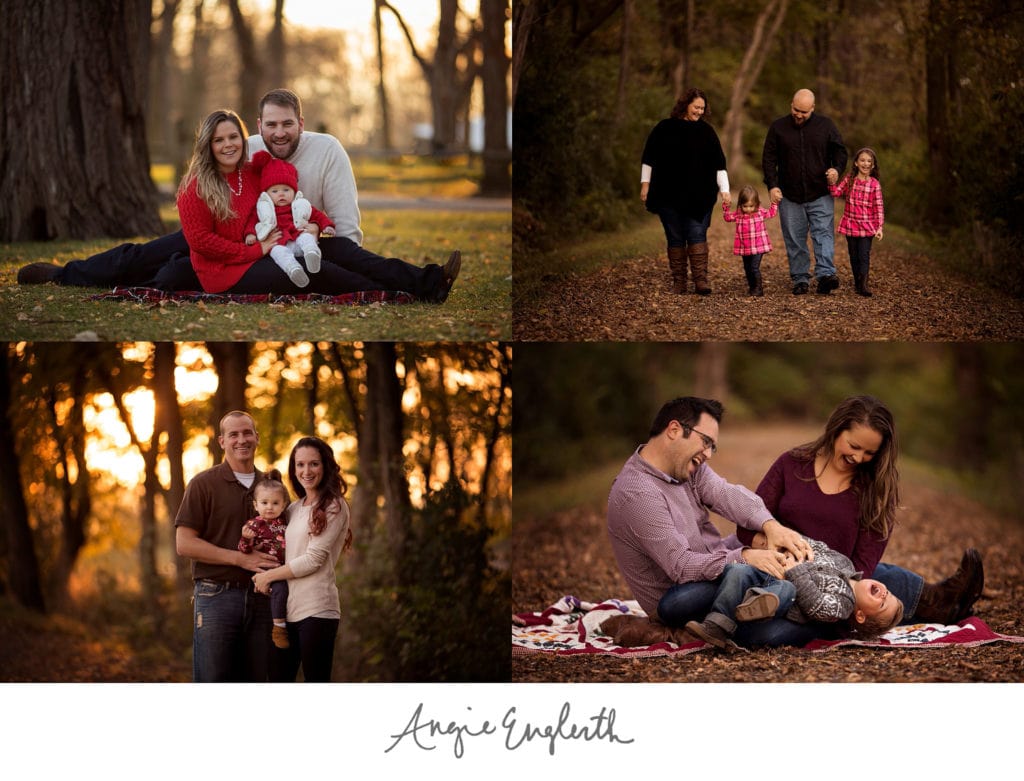 For more on this topic, check out the full Fall Fun and Photography Tips collections
---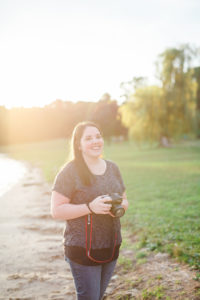 Featured Contributor: Angie Englerth
I am Angie, a wife and mama to two sweet little boys! I'm a portrait photographer in Lancaster county capturing the journey to and through motherhood. I believe that women look the most gorgeous when pregnant and I want them to feel the same way about themselves. My goal for each maternity session is for mamas to realize just how beautiful they are. I also enjoy capturing little ones while they are still little. All the details of newborns, from the tiny toes to the milk bumps on their nose, are my absolute favorite!