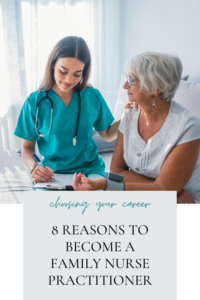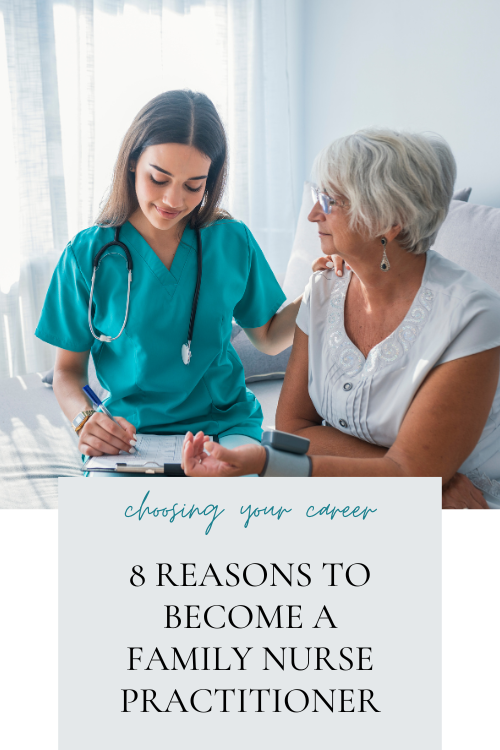 The nursing profession has evolved significantly, gaining prominence and respect. A Family Nurse Practitioner (FNP) represents a pinnacle in this vocation, providing comprehensive primary healthcare services across the lifespan. According to a report, FNPs form a vital part of the healthcare system, with over 70% of all nurse practitioners certified in this specialty as of 2022.
They are frequently the preferred healthcare providers for many families due to their emphasis on health promotion, disease prevention, and direct care. If you've considered a career in nursing, here are compelling reasons why you should consider becoming an FNP.
---
For more on this topic, check out the full Work Life Balance collection
---
Diverse Job Opportunities
Career prospects for a Family Nurse Practitioner (FNP) span multiple healthcare settings. They're not confined to just one environment, allowing you to work in hospitals, private practices, clinics, and educational institutions.
The FNP role extends beyond traditional nursing, filling gaps left by the increasing shortage of primary care physicians. Your skills as an FNP will be in high demand, ensuring job security and ample opportunities for career growth.
Moreover, expanding your skillset and knowledge can further elevate your career. Advanced education, such as an FNP program, equips you with the competencies necessary to provide comprehensive care to patients of all ages. And courses can be finished in as little as a year.
In today's fast-paced world, an online education platform may seem viable. One such opportunity is an FNP program online, enabling you to advance your career while accommodating your personal and professional commitments. This flexibility can help you seamlessly transition into an FNP role, adding breadth to your job prospects.
Greater Autonomy
As a Family Nurse Practitioner (FNP), you are bestowed with significant autonomy in your practice. This independence stems from the advanced training FNPs undergo, providing them with skills beyond those of a Registered Nurse. It empowers FNPs to be proactive decision-makers, directly influencing patient care and outcomes. FNPs exercise their autonomy in numerous ways, including:
Diagnosing illnesses: With comprehensive training, FNPs accurately diagnose a wide range of health conditions.
Prescribing medications: FNPs can independently prescribe medications, tailoring treatment to each patient's needs.
Managing patient treatment plans: They devise and manage treatment strategies, following patients through their health journey.
The ability to operate with such independence brings personal satisfaction and professional fulfillment.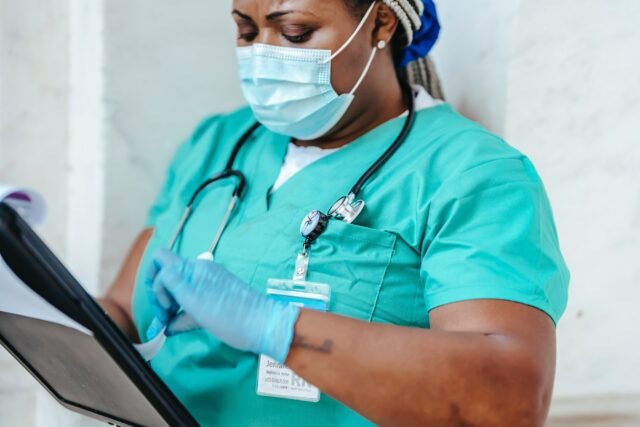 Better Earning Potential
FNPs earn a median annual wage that significantly exceeds that of Registered Nurses. This elevation in earning capacity reflects the higher level of responsibility and specialized knowledge that an FNP brings to the healthcare table.
Moreover, the earning potential can vary depending on the healthcare setting and the state you practice. Some FNPs earn even more than the median wage, particularly those who work in specialty clinics or private practices.
In addition to the immediate financial benefits, long-term earnings can increase with experience and continuous education. Pursuing further qualifications and gaining more professional experience can lead to career advancement opportunities and an even higher salary.
Lifelong Learning
As a Family Nurse Practitioner (FNP), you'll embrace lifelong learning to remain at the forefront of ongoing advancements and discoveries. This constant evolution keeps your role exciting and ensures you can provide the best care to your patients. Opportunities for continuous learning as an FNP include:
Keeping abreast of medical advancements: Rapid technological advancements and research findings require updating to offer cutting-edge care.
Attending professional development courses: Regularly attending these courses boosts your knowledge and enhances your skill set.
Pursuing further qualifications: Higher degrees or specialized certifications can open new avenues in your career.
Participating in medical research: Research provides a deeper understanding of patient care.
Lifelong learning prepares you to provide the best care as a competent, confident, compassionate healthcare provider.
Increasing Demand
The health sector is witnessing a significant increase in the demand for Family Nurse Practitioners (FNPs). The surge is primarily due to an aging population that requires more healthcare services and a shortage of primary care physicians, paving the way for FNPs to fill the gap.
In addition, the ongoing transformations in healthcare, such as a greater emphasis on preventive care and chronic disease management, further fuel this demand. Hence, choosing to become an FNP opens doors to diverse and rewarding career paths and ensures job security and stability.
Aspiring FNPs can look forward to a profession with promising prospects, fulfilling roles, and the opportunity to impact healthcare delivery substantially.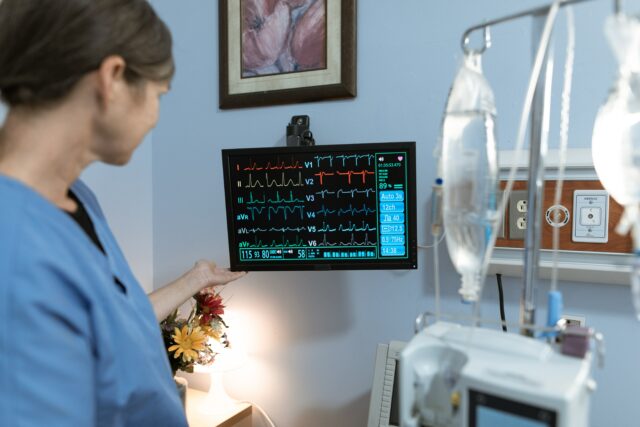 Expanded Scope of Practice
The expanded scope goes beyond clinical tasks, including patient advocacy, education, and even management. Notably, an FNP's role is versatile because it caters to a wide demographic, which includes:
Newborns: FNPs can offer neonatal care, ensuring the best health outcomes from birth.
Adolescents: They address common and specialized health concerns during these formative years.
Adults: FNPs manage chronic illnesses, promote preventive care, and address acute health issues.
Elderly: They offer geriatric care, managing conditions related to aging.
These different stages of life present unique health challenges and concerns, ensuring that as an FNP, your role remains dynamic, diverse, and fulfilling.
Job Satisfaction
The sense of fulfillment that comes from providing comprehensive care and positively impacting lives is unmatched. As an FNP, you will be the catalyst for better health outcomes, adding an intangible but invaluable element to your job satisfaction. Several factors contribute to this sense of fulfillment, including:
Developing long-term relationships with patients: Witnessing patients progress over time is gratifying.
Providing holistic care: The comprehensive nature of FNP practice allows for a broad impact on patient health.
Making a difference: Your direct impact on health outcomes is immensely rewarding.
Overall, the role of an FNP offers more than just financial rewards or an expanded scope of practice—it also brings the emotional reward of knowing you're making a significant difference in your patients' lives.
Positive Impact on Communities
Family Nurse Practitioners (FNPs) extend their influence beyond individual patients to impact entire communities positively. They are instrumental in promoting health and implementing preventive measures at the community level, leading to a healthier population overall. The community-oriented role of an FNP entails the following:
Health promotion: FNPs advocate for healthy lifestyle choices and habits.
Preventive care: They identify health risks early, intervening before diseases can take hold.
Education: FNPs are active educators, spreading knowledge about disease prevention and health maintenance.
Community engagement: They often participate in community health initiatives and outreach programs.
Playing such a central role in community health uplifts a sense of professional fulfillment. As an FNP, you'll have the satisfaction of knowing that your work contributes to the well-being of individual patients and the overall health and vitality of your community.
Conclusion
Becoming a Family Nurse Practitioner (FNP) is a decision rich with rewards. High job satisfaction, expanded practice scope, and a positive community impact are just a few of the enticing benefits. This career path promises a successful future due to the growing demand for FNPs as well as the adaptability of education. It's not just a job; it's a vocation that enhances healthcare quality and improves countless lives.
For more on this topic, check out the full Work Life Balance collection
---