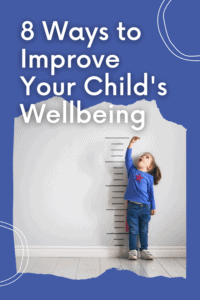 Raising growing children the healthy way is never an easy task. The physical, emotional, and mental health of your child plays a significant role in how they navigate through this period of their lives. Today, many kids suffer from health issues such as obesity, cardiovascular diseases, diabetes, and high blood pressure. These diseases give parents more reasons to protect their children by encouraging and promoting an environment that improves their children's health. So, how can you improve your child's wellbeing today? Continue reading below to find out!
---
For more on this topic, check out the full Staying Healthy collection
---
8 Ways to Improve Your Child's Wellbeing and Overall Health
Here are 8 tips you should consider in order to help improve your child's wellbeing and reduce their risk of developing health issues down the road.
Encourage Oral Health Habits
For a growing child, dental care is critical. In the United States, cavities are one of the most chronic childhood diseases. A cavity, or tooth decay, is a hole that forms in the tooth. It is caused by a sticky substance called plaque formed through the combination of bacteria, food particles, saliva, and acid. This substance sticks to your teeth and slowly erodes the enamel (the teeth' protective coating). This is why regular dental care is necessary.
Encouraging a habit of regular brushing in your children can prevent the formation of plaque. You can do this by ensuring your children brush their teeth twice a day for two minutes. You can set a "teeth brushing timer" for them to follow; they stop brushing when the timer goes off. Since cavities take some time to develop, it can be challenging to realize the situation exists. However, regular dental check-ups can identify the problem before it gets worse. If you have not taken your children to the dentist in a while, it's time to change that! A professional cleaning will help improve your child's wellbeing.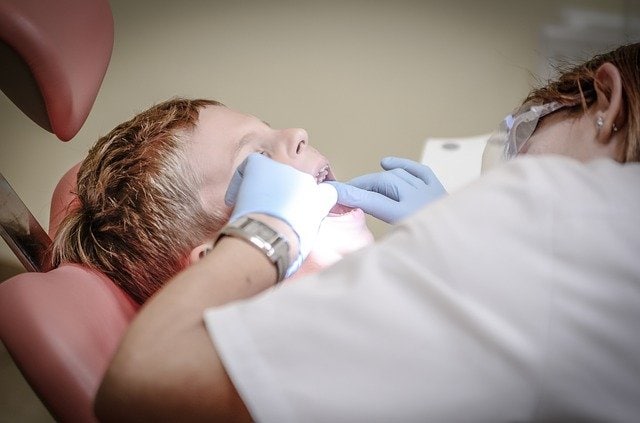 Serve Healthier Meals
You know how the saying goes: You are what you eat. Therefore, to improve your child's wellbeing, you would need to make changes to their meal plans and eating habits. Consider replacing meat proteins with other sources such as beans. This would give them a chance to absorb a variety of minerals in their meals. Include fruits and vegetables in their diets as this food group is rich in immune-boosting nutrients that help the body fight off infections. They do this by increasing its production of white blood cells and antibodies.
You should conduct more research on various food components such as the best herbs for kidney and urinary tract health and foods that can aid your children's cognitive development. Better still, speak to your doctor about the appropriate diets for their ages. Encourage your children to drink more water and cut down on their consumption of sugary, fizzy drinks. Once a week, you should have your children join you in making a healthy meal. By involving them in the meal preparation, you teach them the importance of a healthy meal. It also gives them time to bond with you.
[Read: How to Get Your Kids to Eat More Veggies]
Spend Time Outdoors
Being healthy doesn't mean spending all the time indoors. Occasionally, you should take your children outdoors to explore and get some sun. The sun's rays are the primary source of Vitamin D. The nutrient is essential in building strong bone structures and immune systems in children and adults. Spending an average of 10-15 minutes in the sun would go a long way in helping your children absorb enough Vitamin D to prevent deficiency.
According to scientists, the best time to be in the sun is before 10 am, or just after 4 pm, to prevent sun damage. During these times, you can plan outdoor activities with your children, such as gardening, swimming, visiting the park, or just sitting in the backyard and enjoying the sun's warmth. No matter what the activity and time of day, it is advisable that your child has sunscreen on to avoid any damage from the UV rays they would be exposed to.
[Read: The Science of Sunscreen – Helpful Facts for the Whole Family]
Exercise Together
An active family is a healthy family, and the benefits adults experience from frequent exercise apply to children. Exercise boosts their immune system, makes their cardiovascular system healthy, and naturally relieves them of the chronic constipation complaints commonly made by children. Doing workout routines as a family, instead of leaving your children to do it on their own, helps you bond as a unit and installs this habit in your children for years to come.
However, apart from doing workout routines together, introduce innovative ways to keep your children active. You should consider limiting TV and screen time during the day. Instead try including more physical activities into your family's daily routine, such as going for a stroll after supper or even allocate chores around the house. These short sessions of movement during the day help your kids develop an active and healthy lifestyle.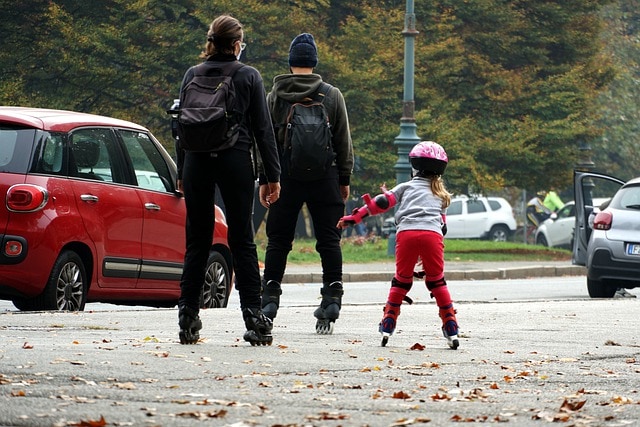 Set an Early Bedtime
Several reports have stated that children who get an adequate amount of sleep regularly have improved attention, memory, and overall physical and mental health. Sleep deprivation may make your child susceptible to various illnesses as the body's immune system's efficiency is reduced, making it difficult for it to attack microbes and other harmful viruses and bacteria. The consistent lack of sleep could also lead to high blood pressure and obesity.
The required hours of sleep for children usually depend on their age. According to the American Academy of Pediatrics, infants below a year old need about 12-16 hours of sleep, while toddlers between one and five years need an average of 14 hours of sleep. The Academy advises that children between the age of 6 and 12 get an average of 12 hours of sleep, and teenagers should get about 8 to 10 hours. By setting an early bedtime, you ensure that your children get the required amount of sleep. It also ensures that they wake up bright and early the next day.
[Read: Sleep for The Entire Family]
Boost Your Children's Self-Esteem
Encouraging your little one to feel good about themselves is an essential way to help improve your child's wellbeing. Research shows that children with high self-esteem excel better in life because they can cope with their mistakes and are not afraid to try new things. On the other hand, children with low self-esteem have trouble standing up for themselves, give up easily, are not adventurous, and do not cope well with their mistakes. As parents, there are several ways you can help boost your child's self-esteem. You can help your children try new things. However, you should let them try it independently and offer assistance when needed.
You can also boost their self-esteem by praising them for overcoming challenges or an effort to do so. Be sure not to over-praise them as false praises do not sound sincere, and your child would notice this. You should also shower them with compliments on their appearances and how they think and avoid giving them harsh criticisms. Instead, help them identify their strengths by looking at things they enjoy doing and are good at. Then help them focus on these strengths and develop them. Doing this creates a space for your child to build self-esteem and improve their mental wellbeing.
Create An Environment Your Children Can Feel Safe In
Children, especially in the early stages of childhood, need love and support from their families. This helps them improve upon their mental and emotional well-being. You can create a safe emotional environment for your children by teaching them how to express themselves. How can you do this? First, teach them the basic information on social, emotional, and mental wellbeing.
Let them understand that it is okay for them to feel other feelings apart from being happy. Teach them how to express emotions such as anger and sadness appropriately.  Ask them about their day to get to know what they have to deal with at school so you can help them find a solution. Listen to them attentively, even if it may sound like a wild goose tale. Listening to your children makes them feel safe and appreciated. It also establishes effective communication between you and them, as they would listen to you and open up. Making your kids feel safe is crucial to helping improve your child's wellbeing!
[Read: All About Child Behavior]
Regular trips to the doctor
Children are very active and expose themselves to harmful germs, bacteria, and viruses. You should help them cultivate the habit of taking regular baths and washing their hands regularly. If your kids complain of being ill, keep them at home to rest. However, to ensure that they receive good healthcare, take your children to see the doctor regularly. Some health issues may take a while to show, and when they do, they may have reached a critical stage. Also, your child may not be able to inform you that they feel a bit unwell. Regular checks to the doctor's office would help identify health issues immediately and have them treated. You can also receive expert advice on raising your children the healthy way from the doctor.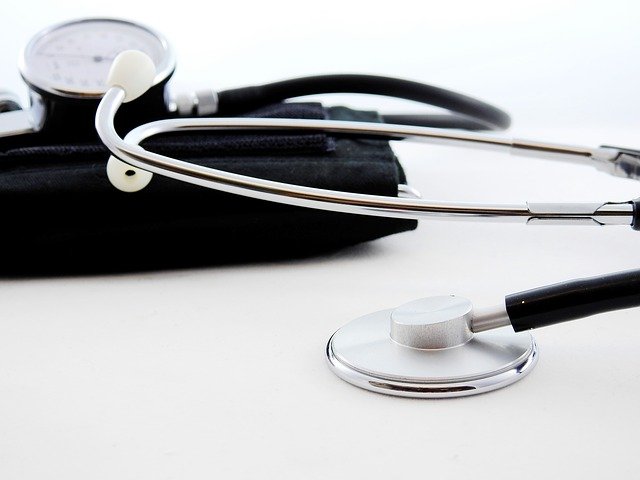 You Can Help Improve Your Child's Wellbeing
The truth is, you play the most crucial role in ensuring your child develops and lives a healthy lifestyle. Adapting these eight tips into your family's routine will help you see significant changes and results in your children! So help put them on the right path to good health. Try out these tips today to be the proud parents of physically, mentally, and emotionally healthy children!
For more on this topic, check out the full Staying Healthy collection
---