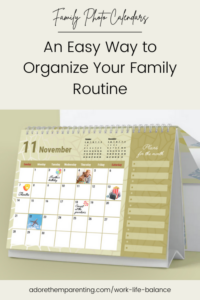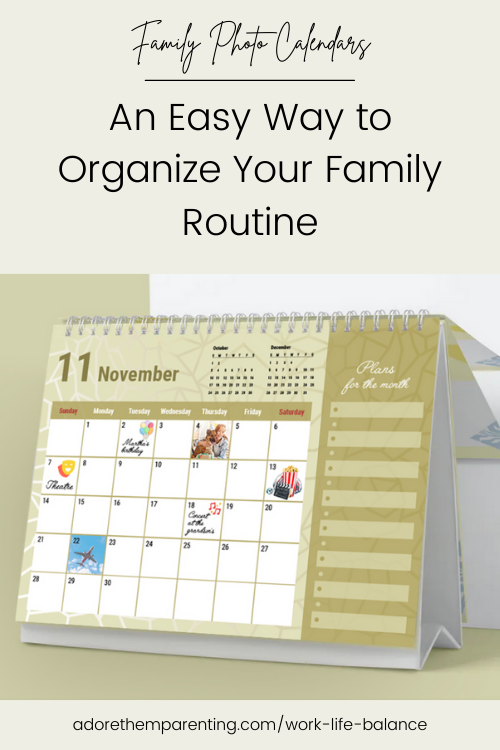 Proper time management is one of the best ways to ensure that you live a productive life. And every aspiring time manager needs the right tool. Granted, there are tons of mobile applications or physical planners, but they are way too impersonal. If you have trouble organizing your busy family life, or have a loved one who isn't that good at keeping track of things, a custom family photo calendar is the perfect solution! You can make one for yourself to bring a little order into your chaotic home life, or create a custom calendar for your friend who could also use a bit of a productivity boost.
Don't know what kind of personalized calendar you can create? The answer is simple – basically any kind. You can make a school planner for your kids. A fitness calendar for yourself. And a meal planner for the whole family. Just make sure that your design has your favorite photos, and has all the important events marked. Here's a little list of calendar types you can create on your own. And perhaps, you'll find a the perfect design that you'll want to recreate.
---
For more on this topic, check out the full Get Organized and Work Life Balance collections
---
Poster Calendar
A poster calendar is not only a great time management tool, but also a sweet piece of home decor. Just imagine – a glossy calendar hanging on your wall, each of the 12 pages graced with a lovely picture of you and your family. Is there no way you can select only 12 photos? You don't have to! That's because a poster calendar is big enough to fit an entire vibrant collage of your favorite shots. And a huge month grid per page will leave enough space to mark all the important dates like your friends' or family's birthdays, anniversaries, or other events that you absolutely must keep a track of.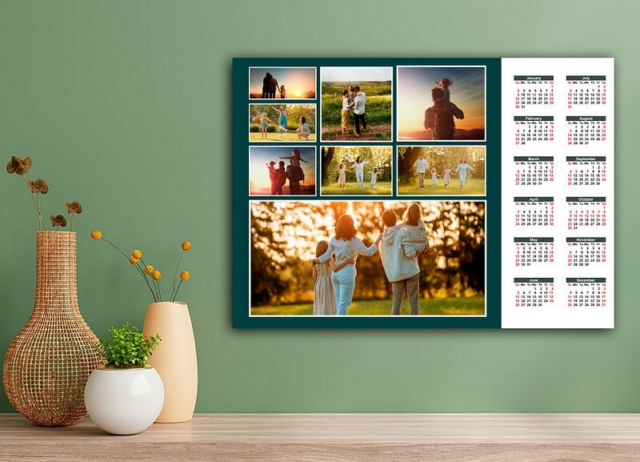 Spiral-Bound Calendar
Love flipping through pages when a month is over? Then make a spiral-bound calendar with your favorite images. Large cells of the month grid can fit in all the information about the upcoming birthdays, recurring events, or important days. Consider filling these cells with pictures and icons as this will allow you to read the calendar easier. Another great idea is to create a coloring spiral-bound calendar. This way when you feel way too stressed, you can just grab coloring pencils and color the stress away.
Desk Calendar
Spend way too much time at work? A bright desk calendar will cheer you up. Create a design with your family's, friends' or even pets' pictures and glance at it wherever you feel down. And there is one more way to make your desk calendar even more functional – make sure to highlight all your colleagues' birthdays in it. This way you'll never miss someone's big day. One more tip – make sure to leave a little Notes section in your desk calendar to write down all the great ideas that come to your mind during work hours.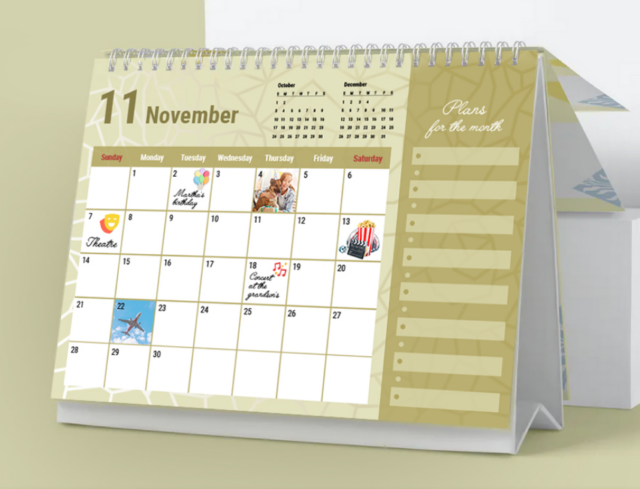 Monthly Family Planner
Keep up with your family's schedules in a fun and beautiful way. Design a monthly planner where your family members' activities would be on one page, right under their smiling pictures. Dad's game nights, mom's yoga lessons, and child's sports practices – your family will never miss another appointment or event again.
[Read: Picking Days – Time Management for Parents to Reduce the Overwhelm]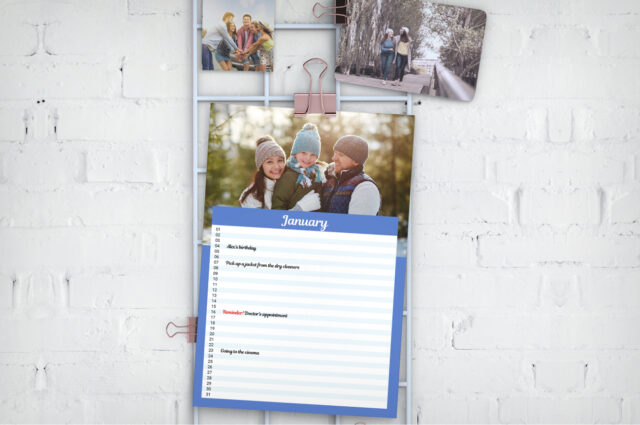 Pocket Calendar
Prefer planning on the go? A sleek pocket calendar is the tool for you. Granted, it's way too small to hold all the information you need. But you can color code and highlight important events. You'll then know exactly what's in store for you in the upcoming days. And don't forget to decorate your pocket calendar with a photo, an image, or a quote that always puts a smile on your face.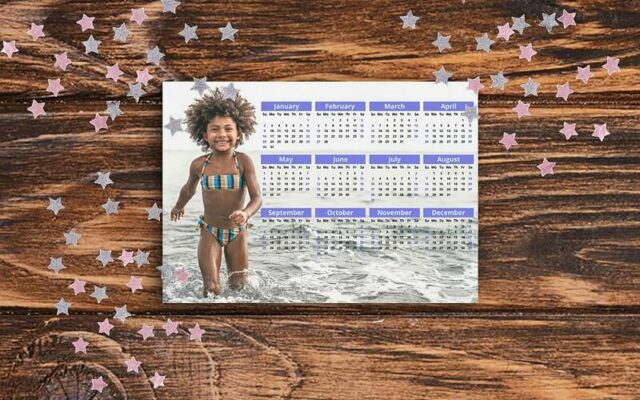 Family Photo Calendar
These designs look good, don't they? And right now you might be wondering – how on Earth can I create something similar? I'm not a graphic designer. Well, you don't need to be. You only need the right calendar making software to design something so cool and functional. We suggest using Photo Calendar Creator.
This award-winning program is equipped with 250+ templates and endless customization options. With it, you can create custom family photo calendar designs with your pictures, highlight all the national holidays and even create personalized holiday lists (with your loved one's birthdays, other upcoming events and whatnot). Photo Calendar Creator will help you make a calendar that would rival any store-bought or even digital option – and in mere minutes.
So if you are a forgetful person who wants more order in their life, or you want to surprise someone with a thoughtful and truly useful gift, consider creating a custom calendar.
For more on this topic, check out the full Get Organized and Work Life Balance collections
---