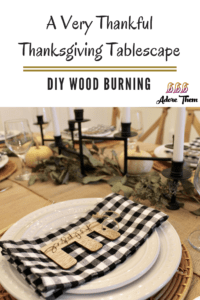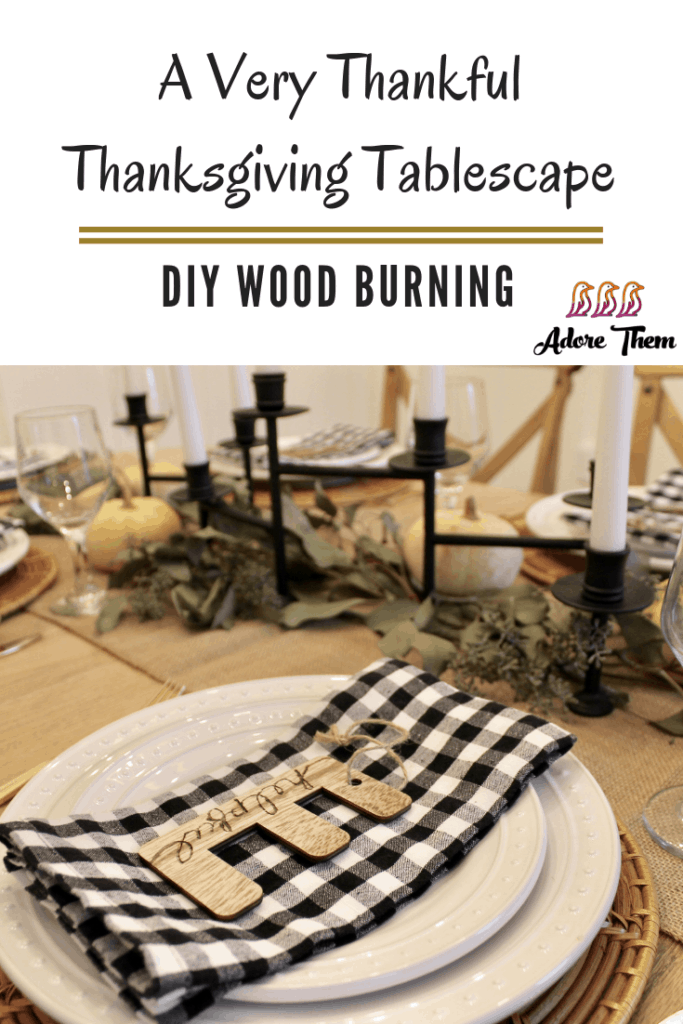 Thanksgiving is such a special time of year! It gives a reason to pause, and allows us to take a moment to focus on everything and everyone that we are thankful for. This year as you gather with your friends and family to celebrate the holidays, consider trying to incorporate some wood burning into your tablescape.
Continue reading below for a step-by-step photo guide to creating the perfect Thanksgiving tablescape that incorporates wood burning.
---
This article is written by Pamela Rineer
For more on this topic, check out the full Celebrate Thanksgiving collection
---
DIY Wood Burning – A Very Thankful Thanksgiving Tablescape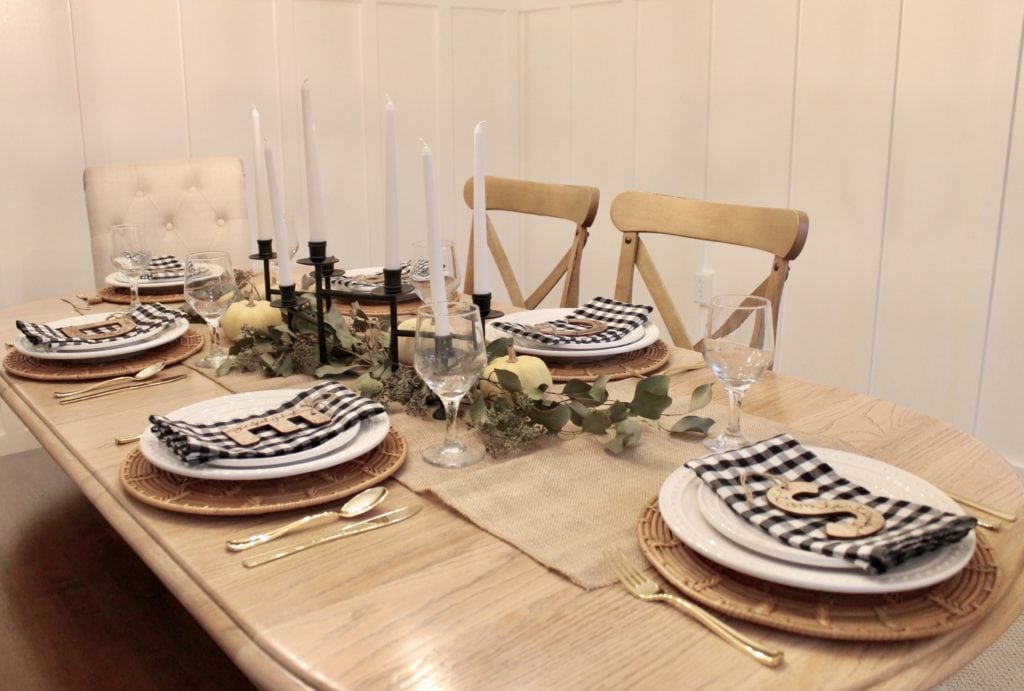 Wood burning allows you to decorate wood with a tool that creates burn marks. It is very easy as it's just like writing or drawing. However it is can be a bit tedious, but don't let that stop you from trying! Simply sketch a drawing or word in pencil onto the wood, and trace over with your wood burning tool. The pen like tool burns the wood to create a design.
For this project, use wooden letters found at a craft store. The letters for this DIY were purchased at Target dollar spot. The twine loop allows this craft to be reused yearly on a thankful tree or a Christmas tree later in the season.
Each wooden letter is the first initial of each person attending our Thanksgiving, and will be used as a name tag at their place setting. Make this a family activity by asking your children to help decide the word that will be burned into the initial. It's best to use only word of why they are thankful for that person, help them along if needed.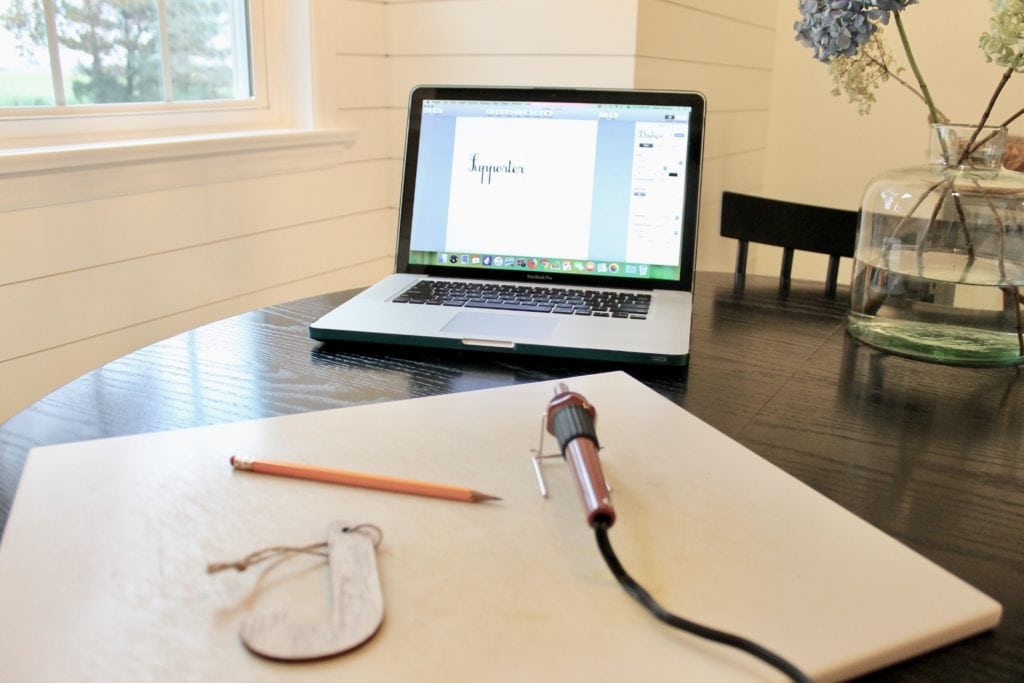 Step 1 –
Type the word into a document and try different fonts. Once a font has been chosen use it as a guide to free hand the word with a pencil onto your wooden letter. Or print the word out and create a stencil.  Then simply pencil trace onto the wooden letter.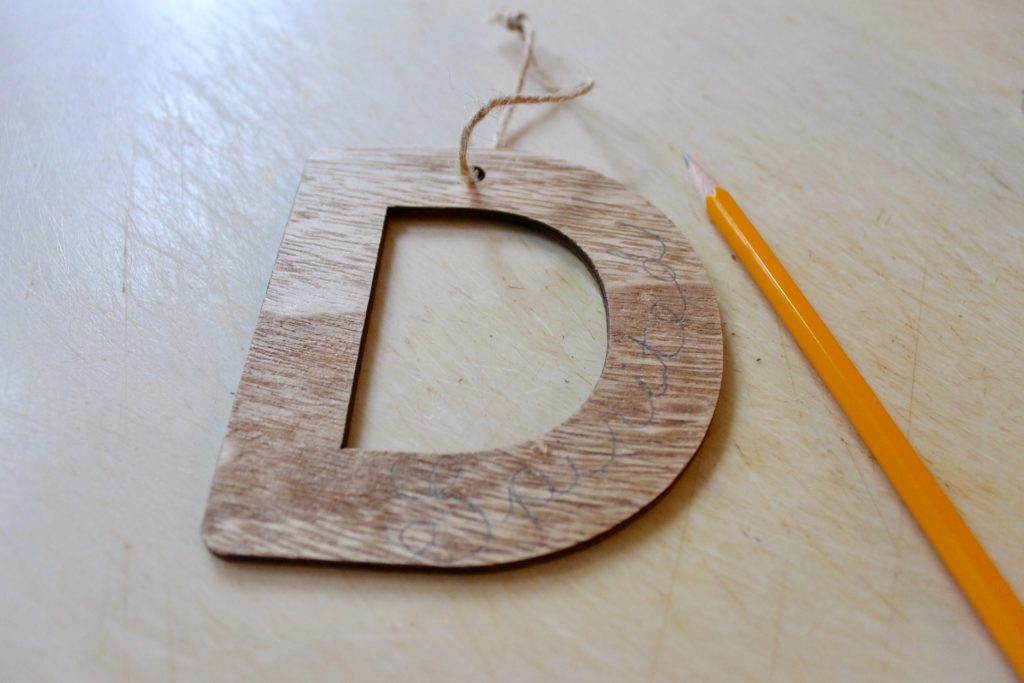 Step 2 –
Once the penciled word is as desired, on a glass surface or work board, heat the wood burning tool to the preferred temperature (wood is usually the highest setting) and trace over your pencil drawing.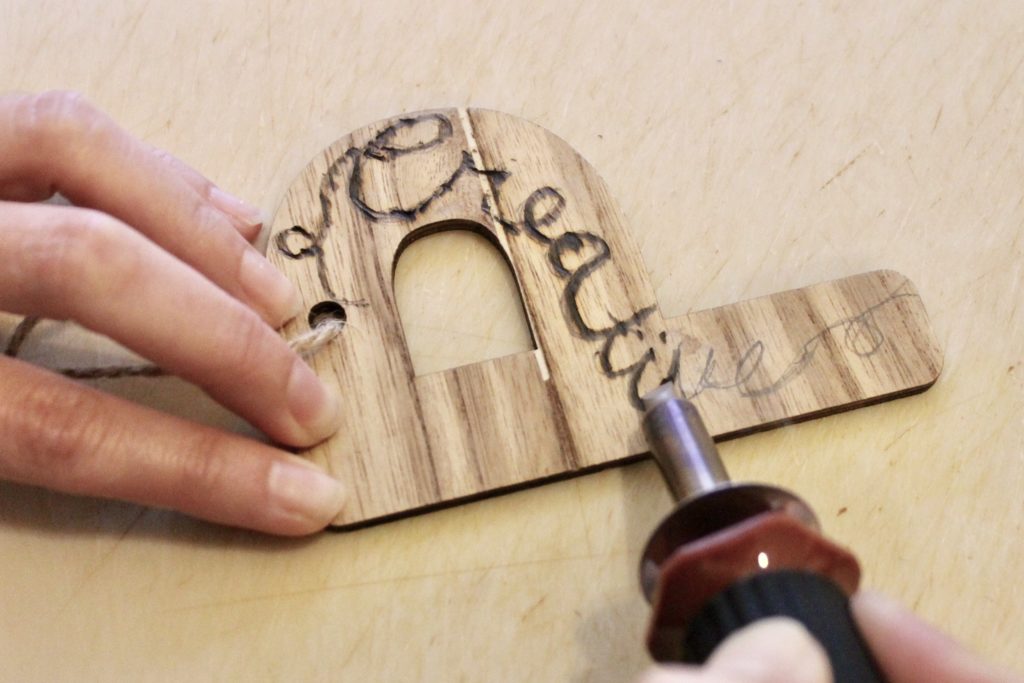 Step 3 –
After you've burnt your word into the wooden letter, erase any pencil marks still visible on the wooden letter. Complete the above steps for each letter.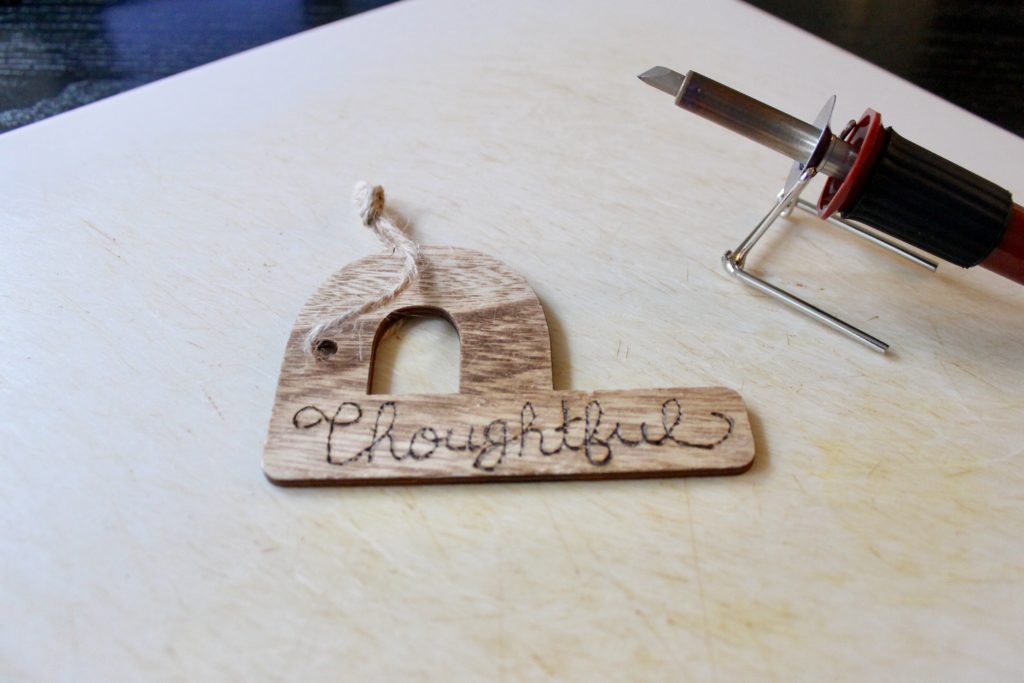 Step 4 –
When setting your Thanksgiving table, layer your charger, dinner plate, salad plate, napkin, and finally your wooden letter as a name tag for each place setting. Guests will be delighted to read the words that your children used to describe why they are thankful for them. Not only will it be a conversation starter at your Thanksgiving table, but your guests will have a memento to remember the day.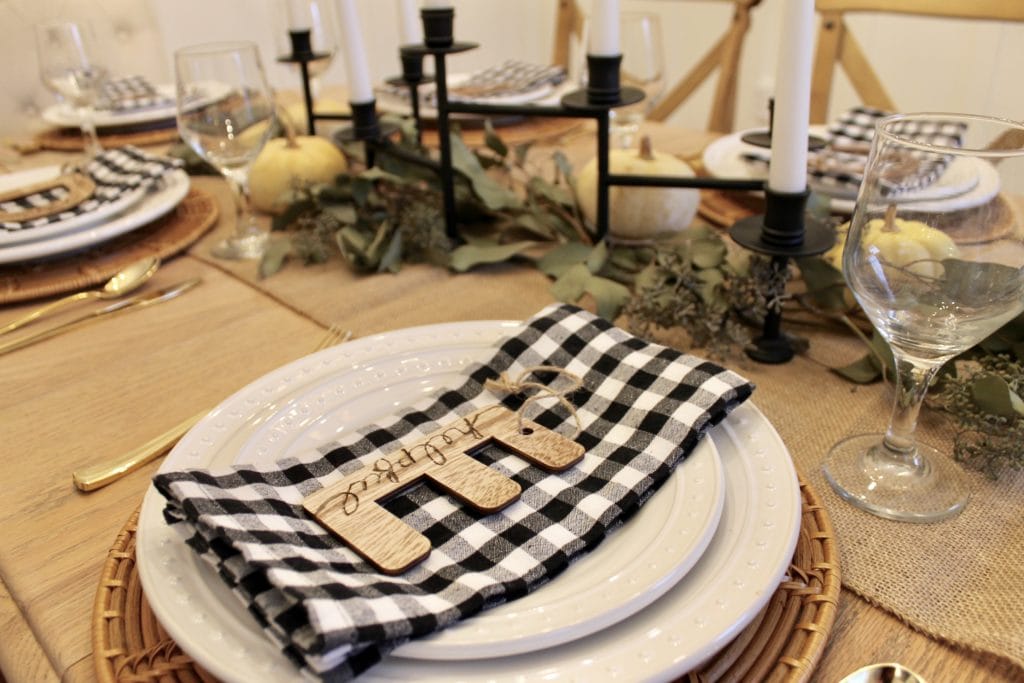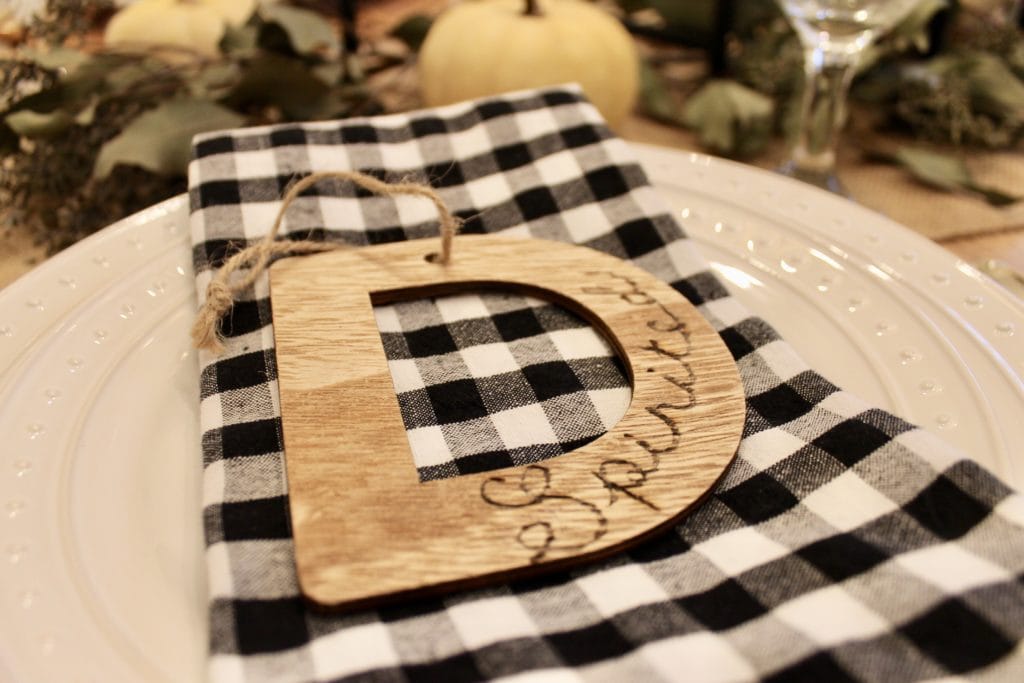 Another Option Instead of Wood Burning –
If wood burning isn't a DIY you'd like to try, simply write the thankful word on each wooden letter  in marker or paint. Kids can sign the back and add the year to make it a keepsake your guest will treasure.
For more on this topic, check out the full Celebrate Thanksgiving collection
---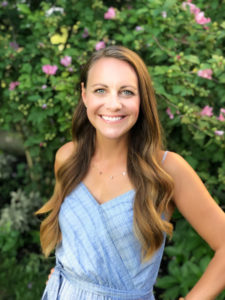 Featured Contributor: Pamela Rineer
Pamela Rineer lives in Lititz, PA with her husband, two boys, and very large goldendoodle. With a love of real estate, design, and money management she began renovating their homes on a budget. Now, settling into their fifth house, she shares simple DIY's for all things home.