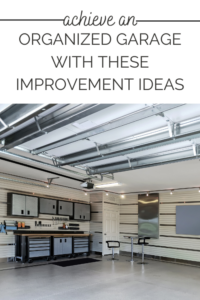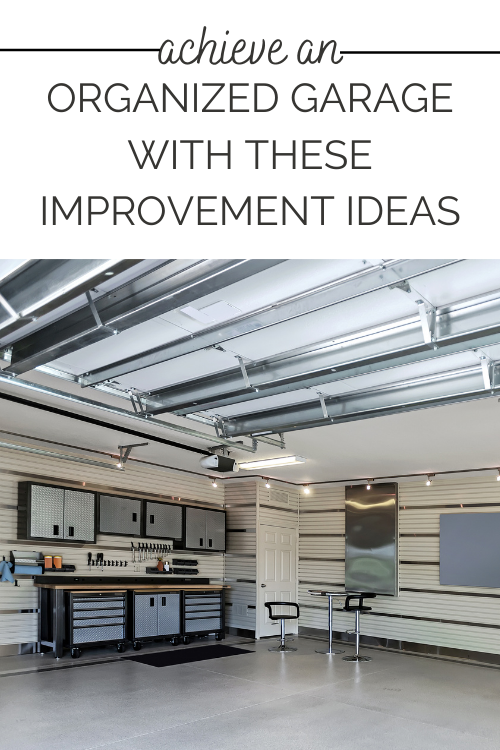 A cluttered garage can be an eyesore and a source of stress. It's hard to find the things you need when your items are scattered everywhere, and it seems like no matter how often you clean up, it never stays organized for long. If this sounds familiar, then read on for some useful tips that will help make your garage more organized and easier to use.
From making better use of vertical space to investing in quality storage solutions, there are plenty of ways to achieve an organized garage without breaking the bank. With these improvement ideas, you'll be able to locate what you need quickly while also creating a comfortable environment that encourages productivity and efficiency. Whether you're looking for DIY hacks or ready-made products, we've got something here that's sure to suit your needs! So let's get started!
---
For more on this topic, check out the full Get Organized collection
---
Assess Your Storage Needs
Before you start organizing your garage, it's important to assess your storage needs. This means taking stock of everything you want to store in your garage and determining how much space you need. This will help you determine what types of storage solutions will work best for your needs. To assess your storage needs, start by making a list of everything you want to store in your garage. Categorize the items into groups such as tools, sports equipment, gardening supplies, and seasonal items. Next, measure the space in your garage to determine how much room you have to work with. This will help you determine what types of storage solutions will fit in your space.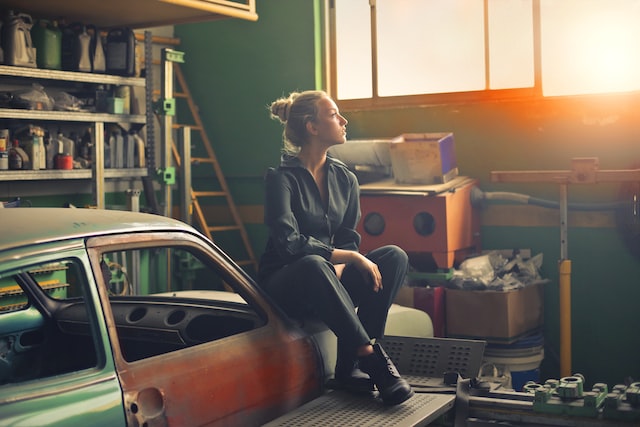 Use Vertical Storage
Once you've assessed your storage needs, one of the most effective ways to organize your garage is by using vertical storage solutions. This means utilizing the walls and ceiling to maximize your storage space. Some great options for vertical storage include wall-mounted shelving units, pegboards for tools and small items, and overhead storage racks for seasonal items and other bulky items. By using vertical storage, you'll free up valuable floor space, which can make it easier to move around in your garage. Just be sure to securely mount your shelving and storage solutions to the walls or ceiling so they won't come crashing down.
Invest in Quality Storage Cabinets
Having quality storage cabinets in your garage can go a long way toward keeping it organized. Storage cabinets provide the perfect place to store everything from tools and supplies to seasonal decorations and sports equipment. Look for metal or plastic cabinets with adjustable shelves that you can customize to fit your needs. You can also opt for freestanding units if you don't want to mount them on the walls or ceiling. And if you are looking for a customized storage solution, cabinets from garagecabinets.com can be tailored to your exact specifications. The type of storage cabinet you choose will depend on your budget and storage needs, but investing in quality products will ensure they last over time and continue to be helpful.
Create Zones
Creating distinct zones for different types of items is another key to an organized garage. By creating these zones, you'll be able to easily find what you need when you need it, without having to sift through a jumbled mess of items. To create zones in your garage, start by grouping similar items. For example, you might have a zone for gardening tools, another for automotive supplies, and another for sports equipment. You can use different storage solutions for each zone, such as shelves, cabinets, and bins.
Label Everything
Once you've created zones for your items, it's important to label everything. This will make it easier to find what you need and keep things organized over time. You can use a label maker, masking tape, or even a Sharpie to label your storage containers, shelves, and drawers. Labeling your items will also help you maintain the organization of your garage over time. As you use items and put them back in their designated zone, it's important to keep the labels up to date.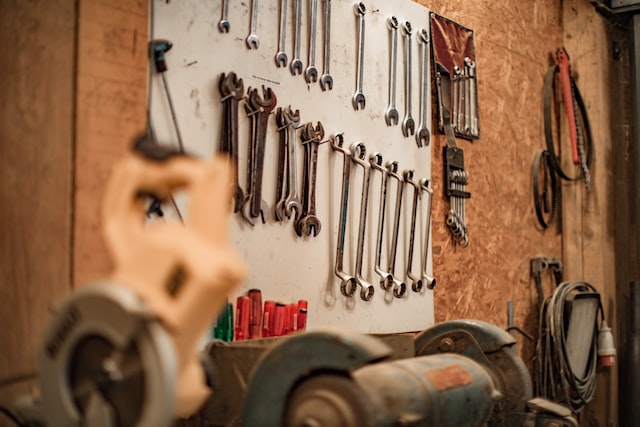 Keep it Clean
Finally, to maintain an organized garage, it's important to keep it clean. This means sweeping the floor regularly, wiping down surfaces, and getting rid of any items that you no longer need or use. By keeping your garage clean and clutter-free, you'll be more likely to use it as a functional space rather than a dumping ground for random items. To keep your garage clean, start by removing any items that don't belong in your garage. Sort through your items and decide what you want to keep, donate, or throw away. Next, sweep the floor and wipe down surfaces with a damp cloth. This will help keep dust and debris from accumulating in your garage over time.
In conclusion, achieving an organized garage requires a little planning and some thoughtful storage solutions. By assessing your storage needs, using vertical storage, creating zones, labeling everything, and keeping it clean, you'll be able to create a garage that's functional, organized, and aesthetically pleasing. Whether you use your garage as a workspace, storage area, or a combination of both, these improvement ideas will help you make the most of your space.
For more on this topic, check out the full Get Organized collection
---