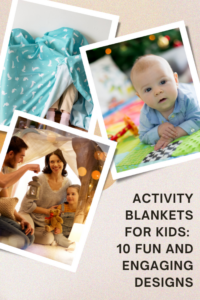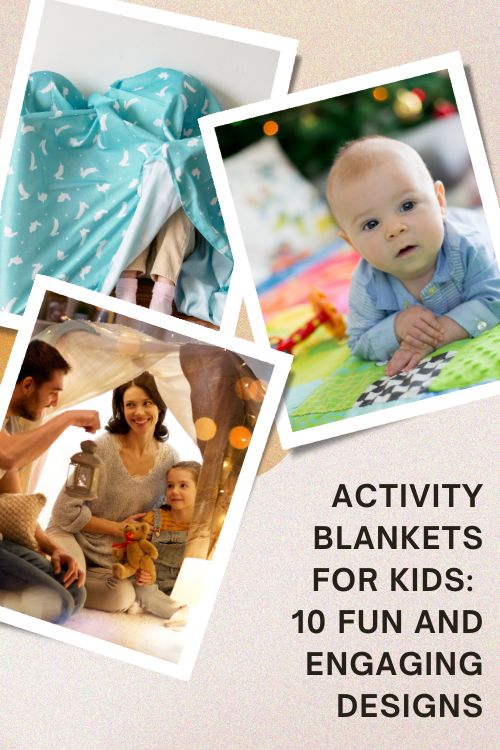 Are you tired of seeing your child bored and uninterested in their toys? Do you wish there was a way to keep them engaged and entertained? Look no further because activity blankets are here to save the day! These blankets are designed to provide your child with endless hours of entertainment, making them a must-have in every household. This post will discuss ten fun and engaging designs that stimulate your child's imagination.
So, what exactly are activity blankets? Simply put, they're interactive blankets with different textures, sounds, and activities that grab children's attention. These unique combinations create an all-in-one sensory experience that keeps kids engaged. If you haven't already heard about activity blankets or have yet to invest in one, here are some top designs to consider getting
---
For more on this topic, check out the full Kid Activities collection
---
1. "The Garden" Activity Blanket
This garden-themed blanket is ideal for children who love nature. Your little one can immerse themselves in different textured leaves or flowers on the blanket while dangling plush insects from the loops provided.
2. "The Ocean" Activity Blanket
For sea lovers out there! The ocean-themed activity blanket will transport your child into an aquatic adventure with its blue water patterns surrounded by captivating marine life creatures like jellyfish or octopuses.
3. "Knotty Sensory Knots" Activity Blanket
Perfect for parents who want their little ones to harness their fine motor skills early on, this blankie features soft tactile knots designed for tiny hands wrapped up safely.
4. "Knightly Adventure" Activity Blanket
Do you have a budding knight-at-heart at home? This medieval-inspired design excites imagination through tactile sword training arches and shields – visually appealing and fun!
5. "Cooking Academy" Activity Blanket
Have you got a chef-to-be at home? This cooking-academy play blanket will help them get creative with felt food, pots, and pans designs. It has different textures to develop their touch senses while inspiring imaginative pretend play.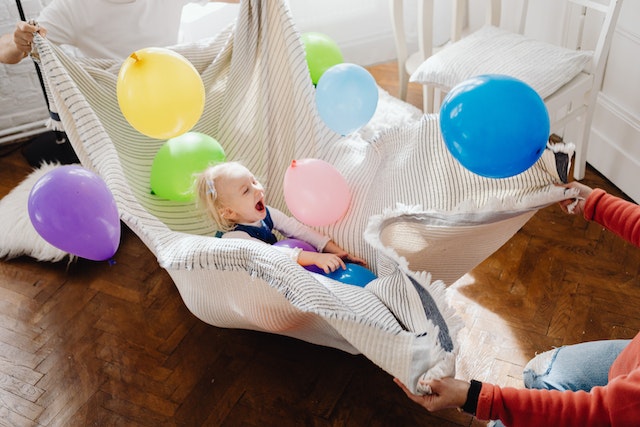 6. "Pirate Adventure" Activity Blanket
This boat-shaped activity blanket throws your kids to an imaginary high seas adventure, searching for the perfect treasure or engaging in open sea battles; perfect for pirate enthusiasts of all ages!
7. "Mini Zoo" Activity Blanket
Do you have an animal-crazy child at home? The mini zoo-inspired activity blanket has a variety of furry and feathery animals complex at play—ideal for learning about animal life and developing awareness of different colors and textures.
8. "The Shapes Garden" Activity Blanket
Ideal for introducing shapes, this creatively-crafted design takes children through a beautiful garden where they'll encounter colorful felt numbers to encourage numeracy skills starting from the early years.
9. "Playful Teddy Bear" Activity Blanket
Teddy bears are a classic! This innovative Teddy bear-themed blanket features polished speckle texture patches in soft fur patterns where your child can play freely while enjoying numerous washable satin tags that comfort their little fingers.
10. "Counting Fun" Activity Blanket
Are you looking for something educational but fun? The counting fun-inspired activity is ideal when you want your little gummy bears to learn numbers in style by playing with textile spinners or matching games printed on the cloth surface!
Final Thoughts
Activity blankets aren't just cute, cuddly toys; they offer stimulation necessary to enhance children's cognitive development, especially during early childhood. These blankets utilize tactile materials suitable for brain development and sensory integration practice from diverse resources/areas within our society's living environment! They provide children with endless entertainment while helping them develop vital motor skills during critical developmental years stages.
So make your little one happy today, and invest in an activity blanket that suits your child's interests and personality.
For more on this topic, check out the full Kid Activities collection
---