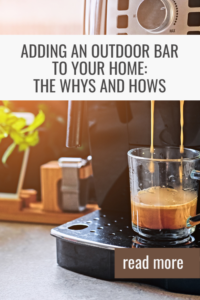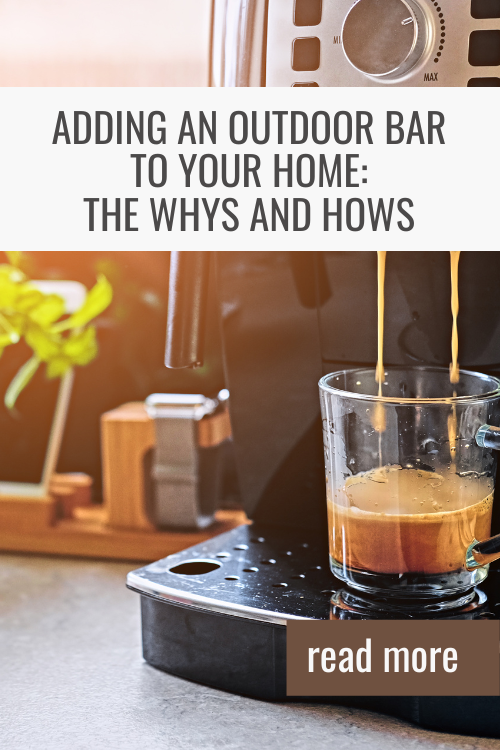 Are you looking for a way to raise the value of your home as well as add some fun entertainment space? Adding an outdoor bar to your backyard is a great choice that provides both of these. With the right design, it can become not only a beautiful addition but also provide comfortable seating and plenty of storage options as well. From throwing gatherings to simply enjoying summer evenings at home, there are numerous benefits for why you should add an outdoor bar to your home. Read on to learn more about what this exciting renovation could offer!
---
For more on this topic, check out the full Family Home collection
---
Overview of the Benefits of Adding an Outdoor Bar to Your Home
Imagine stepping out onto your deck or patio on a beautiful summer evening, drink in hand, and surrounded by family and friends. Sounds like the perfect scene, right? Well, why not make it a reality by adding an outdoor bar to your home? Not only does it add convenience and simplicity to entertaining, but it also brings a touch of luxury to your outdoor space. With options ranging from high-end built-in bars to more simple portable ones, there's an option out there to fit any budget. Plus, having a bar outside means no more running back and forth between the kitchen and the deck, allowing you to enjoy your company and the beautiful weather without any interruptions.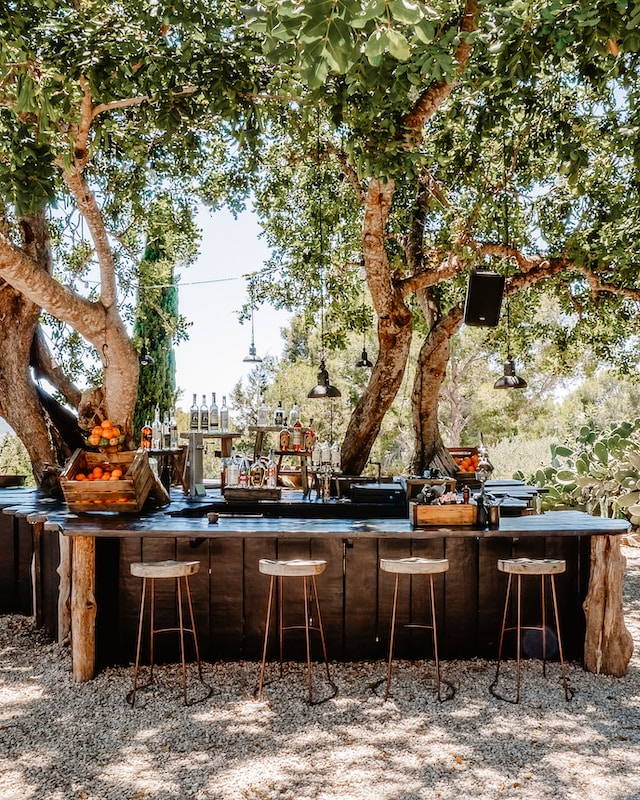 d
Easy Ways to Design and Style the Perfect Outdoor Bar
Transforming your backyard into a blissful oasis has never been easier, as designing and styling the perfect outdoor bar has become a breeze. With a plethora of options available, it's easy to create a bar setup that fits your personal style and taste. Simply choose a specific theme or color scheme that complements your existing furniture, and add a few lush plants to complete the look. Don't forget to add some comfortable seating for your guests to unwind and enjoy their favorite cocktails in the beautiful outdoor setting.
Tips for Choosing Durable Materials
Choosing the right materials for your outdoor project can make a world of difference. When selecting materials, focus on durability and weather resistance to ensure that your hard work lasts for as long as possible. Avoid materials that chip, fade, or crack easily when exposed to sunlight, rain, or wind. Look for materials labeled as resistant to weather conditions, such as cedar and concrete. These options can hold up against harsh weather conditions and last for years to come. Additionally, consider the overall aesthetic of your project and choose materials that fit your style without sacrificing durability.
Make It into a Social Hub!
Think about the social potential of your backyard. Imagine transforming your backyard into a lively social hub! For this, you need the right furniture. An outdoor bar table can serve as the centerpiece of your entertainment area, offering a convenient space for food and drinks during social events. It provides a functional and appealing gathering spot where guests can comfortably interact and enjoy the festivities. Plus, the bar table can also be customized to match the aesthetic of your home, adding a touch of personal style to your outdoor spaces. Investing in the right furniture truly brings a new level of sophistication and convenience to your backyard gatherings.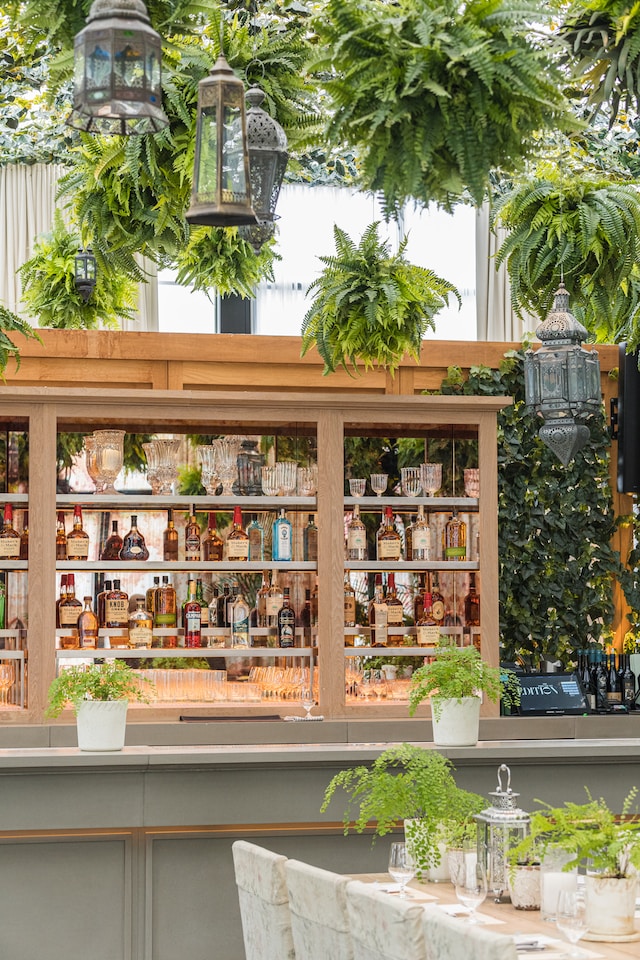 Delicious Recipes to Make with Your New Outdoor Bar
There's nothing quite like enjoying a refreshing drink in the great outdoors, especially when it's paired with delicious food. If you're a fan of firing up the barbeque and entertaining guests, then you'll love these delicious recipes to make with your new outdoor bar. From mouth-watering burgers and grilled veggies to juicy steaks and seafood, your culinary options are endless. If you're feeling adventurous, why not try creating your own marinades or spice mixes? With your new outdoor bar, you'll be able to whip up a feast that's sure to impress. It's time to take your cooking skills to the next level and start creating some unforgettable meals with your new outdoor bar.
Common Mistakes to Avoid When Installing an Outdoor Bar
If you're diving into outdoor entertaining, an outdoor bar can be a valuable and practical addition to your space. However, even the most experienced DIYer can make mistakes during installation. One crucial mistake to avoid is not taking the weather conditions into account. It's essential to carefully consider the materials you choose, ensuring that they can withstand varying temperatures and humidity levels. By selecting weather-resistant materials, such as stainless steel or treated wood, you can prevent damage and preserve the longevity of your outdoor bar.
Adding an outdoor bar to your home can be a wonderful way to create a great space for entertaining and enjoying time outdoors. You can use these tips and ideas to plan, design, and customize the perfect outdoor bar for your needs. Don't forget to invest in weather-proof materials if you want your outdoor bar setup to last, and make sure you buy enough plants and furniture to accessorize it as desired. Making custom recipes with your new outdoor bar is also a great way to truly make this area special. Above all use common sense when installing an outdoor bar so you don't run into serious legal or safety issues in the future. Now it's up to you!
For more on this topic, check out the full Family Home collection
---