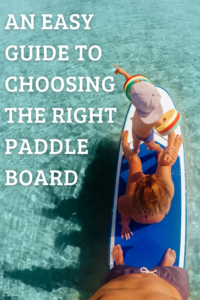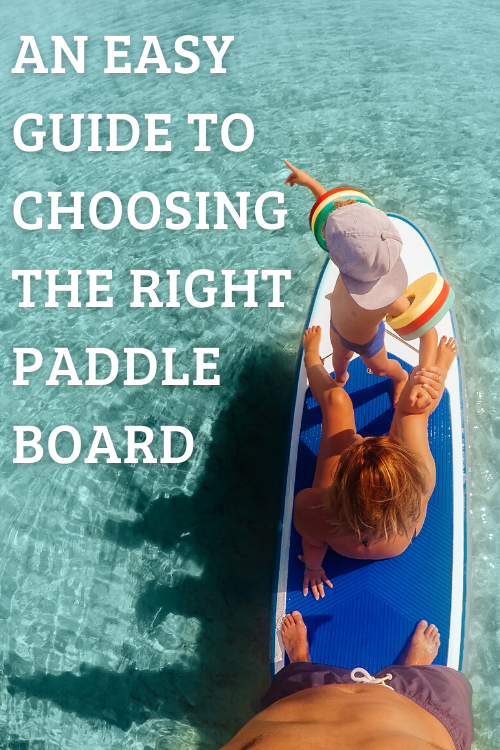 An Easy Guide To Choosing The Right Paddle Board
Paddle boarding is a great way to get out and enjoy the water. Not only is it a fun activity, but it's also a great workout. However, before you can enjoy paddle boarding, you need to choose the right board for you. There are many different boards on the market, so how do you know which one is right for you?
In this guide, we will walk you through the process of choosing the right paddle board. So whether you're a beginner, or an experienced paddle boarder, read on for tips on how to find your perfect board.
---
For more on this topic, check out the full Summer Safety & Activities collection
---
Consider The Board's Weight
The weight of the board is very important. The lighter the board is, the easier it will be to carry around and enjoy on your travels. A board that's too heavy is not only hard to transport. But it will also be harder for you to paddle with. If you are planning on carrying your board to and from the water, or if you're going to be traveling with it, we recommend getting a lighter one.
If you will not need to carry your board around very much, then you can go for a sturdier board that is more durable and easier to use in various weather conditions.
[Read:Water Safety for Kids and Families]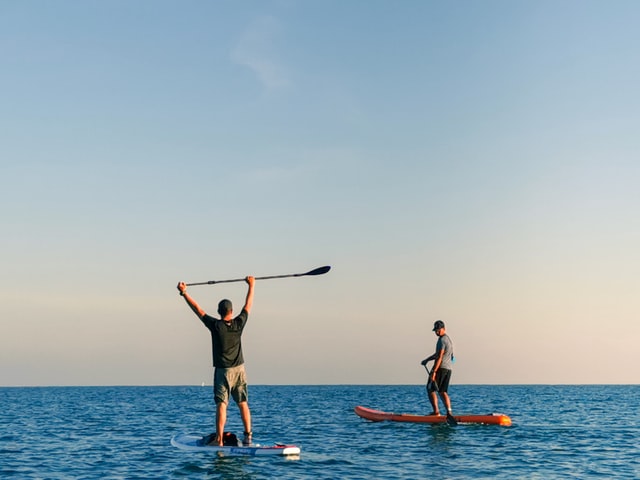 Know The Different Types of Boards
There are four different types of boards available for purchase. These include mini, all around, inflatable, and touring.
Mini Boards
The first type is the mini board. This is one of the most basic models that you can get. They are generally very cheap, and are designed to be used by children under 5 years old. And they are also great for beginners who are still learning how to use them.
Mini boards are only about 20 inches long. This makes them very small and easy to transport. If you're traveling with your board or storing it in a smaller place, then the mini board is perfect for you as it is much easier to carry around than most other types of boards.
All Around Boards
An all-around board is a medium-sized board that's generally used by people who have some experience using paddle boards. If you're an experienced user and you need a board that can be used in all kinds of water conditions, then this is the right choice for you. These boards are generally between 30 and 36 inches long. Which makes them a great fit for most people.
Inflatable Boards
The next type of board is the inflatable one. This type of board is also very easy to transport as it can be deflated when you're not using it. You can easily put it in the trunk of your car or store it away in a closet. But you need to be certain of its SUP life expectancy before purchasing. If you need to store the board when it's not being used, then this is definitely the right type for you. Especially since most other boards are very hard to fit into small spaces.
Touring Boards
Touring boards are much larger than the inflatable board and they're also sturdier. This type of board is usually designed for heavy use in all kinds of water conditions. They can handle a lot of weight and they provide much more stability than other types. That makes these boards perfect for people who plan on using their boards every day.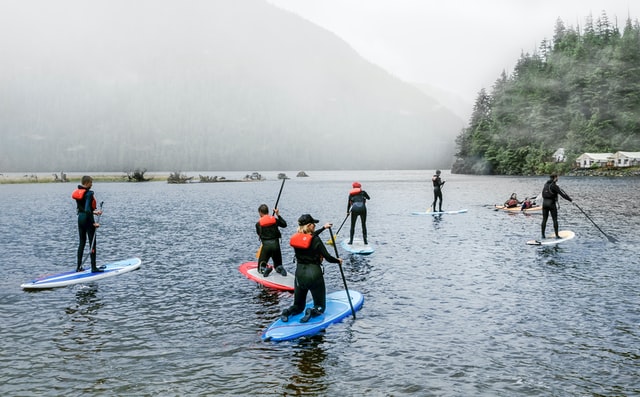 What's The Size?
There are different sizes of boards available. Some people think that the bigger the board, the better it will be. However, this is not always true.
If you are a beginner, you should start with a smaller board which is easier to manage for less experienced users. Paddle boarding is an intense workout. So you don't want to go with a large board if you're just starting out. Keep in mind, however, that a bigger board is generally sturdier and will give you more stability than a smaller board would. Remember that size matters when it comes to choosing the right paddle board. And you should always be aware of what size is right for your experience level.
Balance and Board Width
Another thing to consider is the board's width. The wider a board is, the more stable it will be, and the easier it will be to balance on. However, this also means that your paddling technique will have to change as well since you won't be able to paddle in a straight line with a wide board.
If you're a beginner, then we recommend going for a board that's not too wide as it will be easier to maintain your balance on this type of board. If you feel like you have enough experience and would benefit from a wider board, then go ahead and choose one if this is what you want.
Board Length
The final thing to keep in mind when choosing a paddle board is its length. How long the board is will change how easy it is to turn. For example, if you want to go fast, then your board should be shorter as this will make it easier for you to paddle forward at full force.
If you are looking for something that responds quickly and that is easier to turn, then we recommend going for a board that's longer. If you don't know what kind of board you want and which features are more important for you, then go ahead and choose one at random as most brands make both types of boards.
This article was a comprehensive guide to choosing the right paddle board. We hope we helped you find the perfect one for your needs.
For more on this topic, check out the full Summer Safety & Activities collection
---