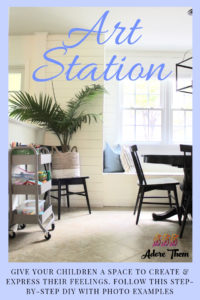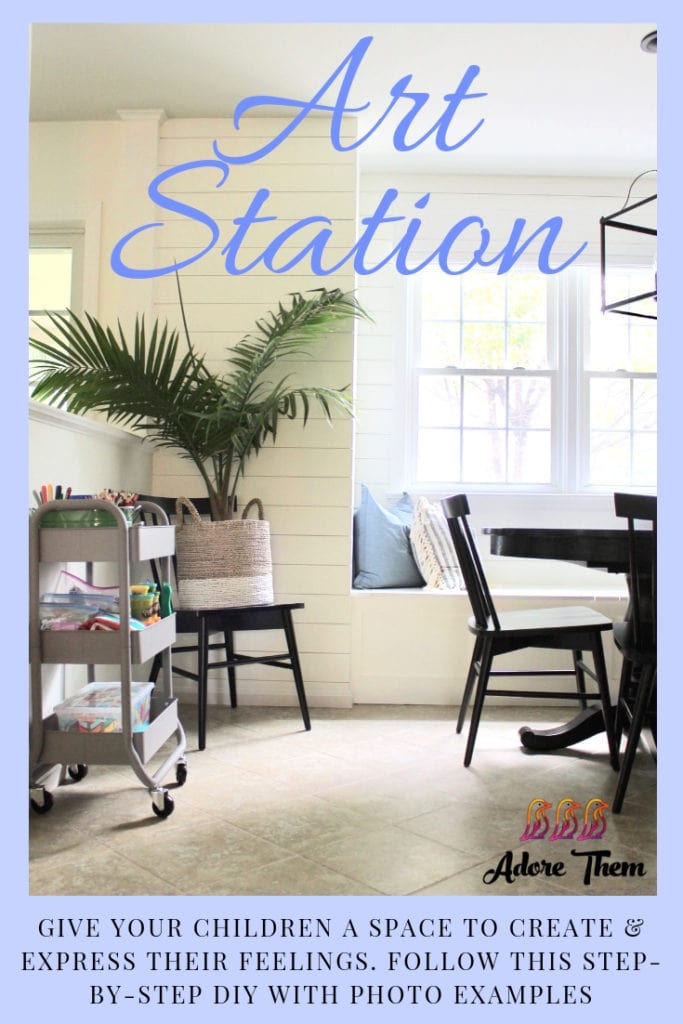 Often with unwanted behavior, a child needs to be provided with an outlet to handle their feelings in a more productive manner. Art can be a wonderful expression for children who find language limited when dealing with something difficult. It can also provide an excellent outlet for creativity, and offer them something fun to do in a quiet environment. Continue reading below for a DIY step-by-step guide on how to create your own art station that your family will surely enjoy!
---
This article is written by Pamela Rineer
For more on this topic, check out the full Child Behavior and Winter Activities collections
---
A Step-By-Step Guide to create your own Art Station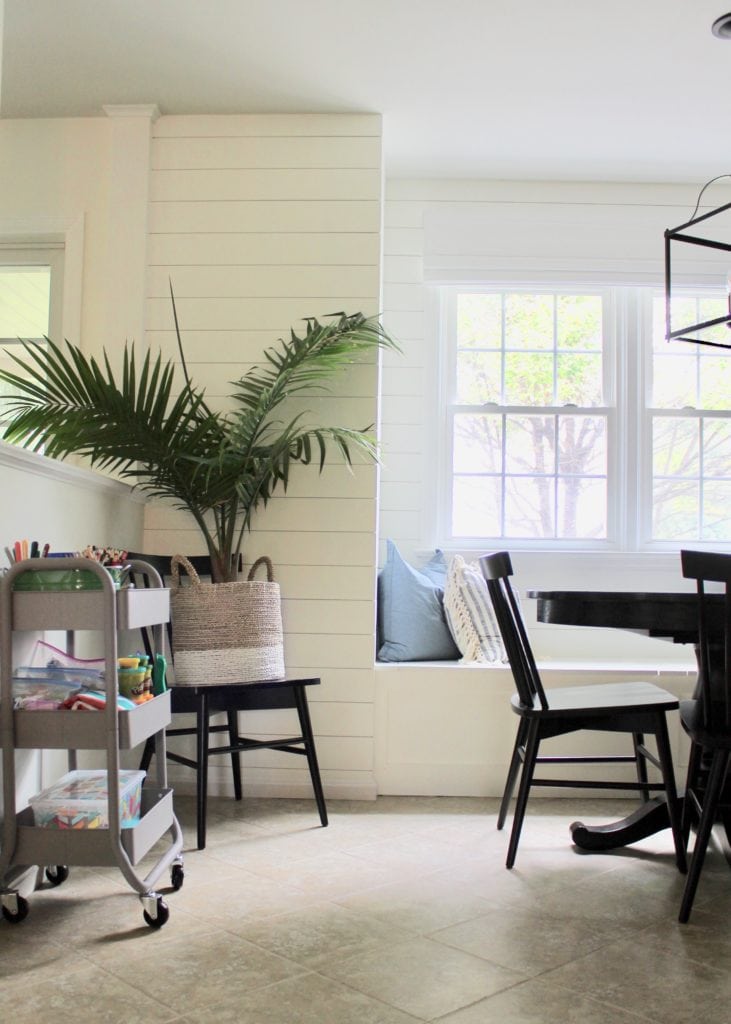 Organize Art Materials
Establish an area in your home for children to be creative with minimal guidance. Organizing art materials in bags and bins gives freedom to initiate play on their own. Place labeled bins inside a bench close to the table for easy access.
Or set up an art station using a cart that can be wheeled to a table. Using jars, cups, tins or caddy's separate craft materials, ensuring everything has a home. In this cart, drawing materials are on the top tier. On the second, Play-Doh, tools separated by like items were placed in labeled ziploc bags, along with a reusable tablecloth. A bin with stamps and paper found a home on the bottom.
Get Creative
Get creative, rotate art material every few weeks! Add stickers, paint, watercolor pencils, kinetic sand and molds. Incorporate objects such as collage magazines, print postcards, cups, paper towel rolls and pipe cleaners. One or two craft books can be added for inspiration! All items that your child can easily help themselves to with minimal supervision.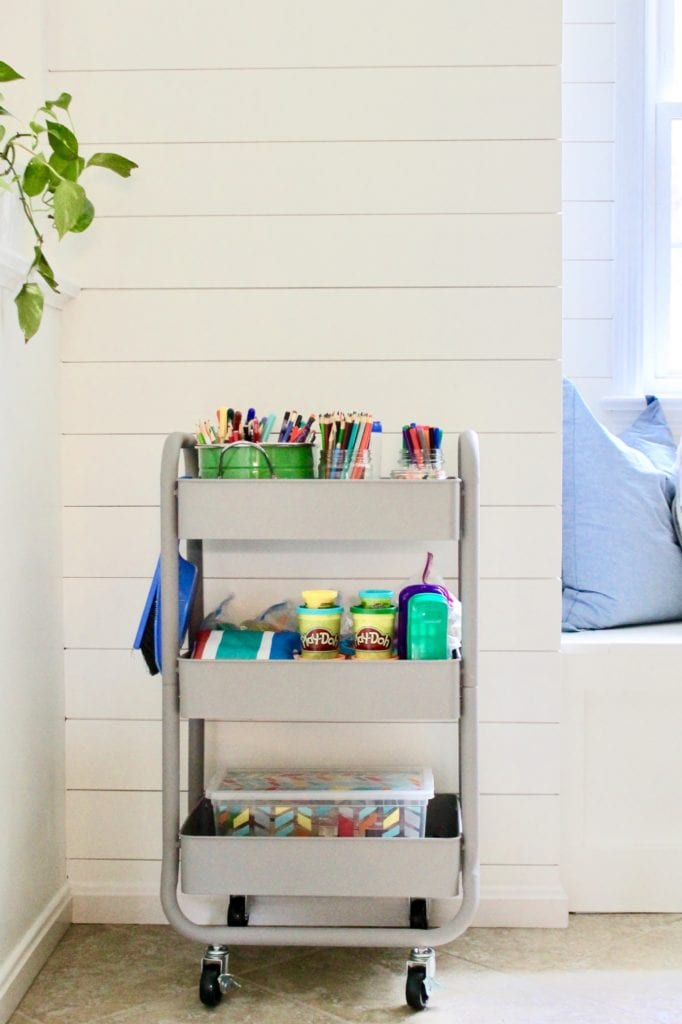 Enjoy Your New Art Station!
The key is to teach your child that each item has a home and what they get out they must return. For quick cleanup, add a container of wipes to encourage clean hands and tables. On the side of the cart add a command hook to hold a dust pan and brush for any items that have fallen to the floor. Rejoice in the quiet and in no time your fridge will be filled with masterpieces!
For more on this topic, check out the full Child Behavior and Winter Activities collections
---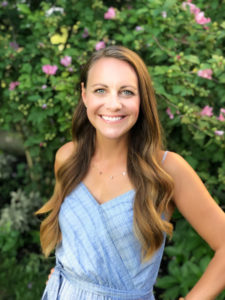 Featured Contributor: Pamela Rineer
Pamela Rineer lives in Lititz, PA with her husband, two boys, and very large goldendoodle. With a love of real estate, design, and money management she began renovating their homes on a budget. Now, settling into their fifth house, she shares simple DIY's for all things home.