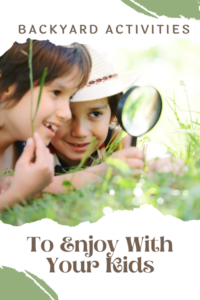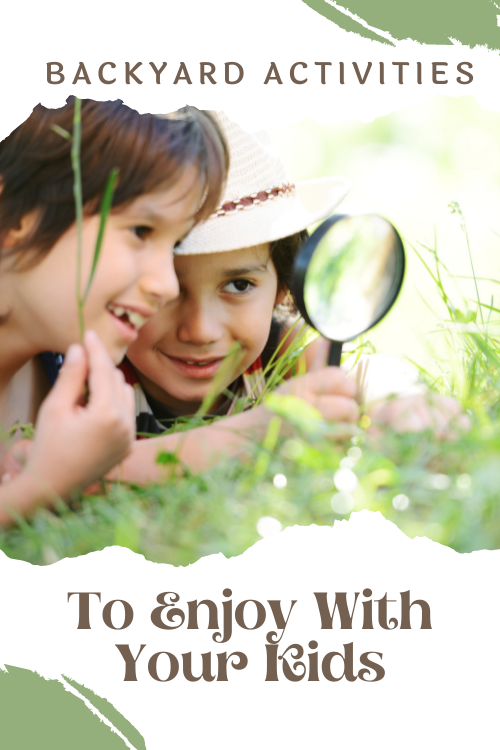 Summer is fast approaching. Chances are you're planning some fun summertime activities for your little ones. Some of us will head away on vacation. Some of us will plan activity days at play centers, museum trips, space centre trips and so much more. This is all great. Kids love to get out and about, exploring the wider world and experiencing new things.
But you're not going to be able to attend lavish activities away from home every day. Throughout a lot of the summer, your children will be at home, and it's important to ensure that they can have fun here too! If you have a backyard, you're in luck. This is the perfect space for kids to play and enjoy themselves during the warmer and sunnier months of the year. It's secure and still allows them to immerse themselves in nature. So what activities can you plan for your little ones in your own backyard space? Here are some suggestions that will help you to get ready!
---
For more on this topic, check out the full Summer Safety & Activities collection
---
Prepare Your Space
Before getting started with any activities, it's important to prepare the space for your little ones to spend time in. Make sure to mow the lawn, as this will remove long grass, which can hide hazards. Be sure that the fence perimeter has been checked and that all fence panels are secure and intact. And make sure there's a lock on the back gate so they can't leave without you knowing.
You can even use a Deck Builder to create decking which poses a great play area and also a space that tables can be set up for activities. Make sure that any plants growing or flowering are non-toxic.
The list goes on. But in short, do whatever it takes to make sure that your backyard space is danger and mess free, and ready for your kids to spend time in.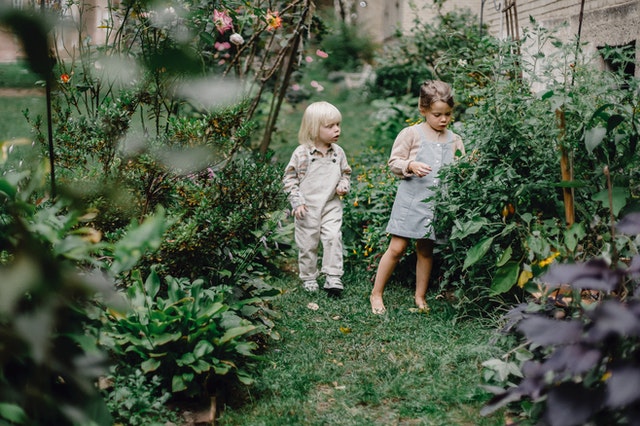 Nature Exploration
Get your kids to walk around your garden and see what nature they can see. This could be trees, bushes, leaves, flowers, plants and so much more. You can help them to identify the different things that are lying around, from pine cones to acorns. You could set up a basket or table for them to display everything they've found.
[Read: Friendly Bug Scavenger Hunt Printables for the Summer]
Wildlife
You can draw wildlife into your garden in a number of ways. Place bird feeders around and fill them with a range of seeds and suet balls. Encourage your children to sit still and be quiet and the birds will start entering the garden around them. You can plant a range of bee-friendly plants and flowers that will attract bumblebees and butterflies for your children to enjoy seeing. If you fit a shallow water feature, you could even get frogs, newts and other amphibians. Just make sure that it's really shallow so that this isn't a safety concern for your children, and always supervise them when they're in the backyard.
Raising Pets in Your Backyard
If your backyard is spacious, consider keeping backyard pets such as rabbits or chickens. These pets are low maintenance and can be a great way to teach responsibility to your children. Be sure to invest in necessary equipment such as a chicken coop, durable netting and fencing, and feeders, among others. Keeping pets in the backyard can be a fun and enjoyable experience for the whole family.
Water Fights
Kids love a good water fight. If the weather is hot and the day is sunny, you could provide them with water balloons, water pistols, buckets and a host of other playthings that will leave them laughing and occupied for hours. Of course, it's best to encourage them to completely dry off before running into the house, as this can prevent slips and trips.
[Read: Beat the Heat – Indoor Summer Activities for Families]
Hopefully, some of the suggestions outlined above will help bring a smile to your kids face as they play in your backyard this summer!
For more on this topic, check out the full Summer Safety & Activities collection
---