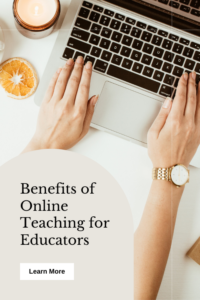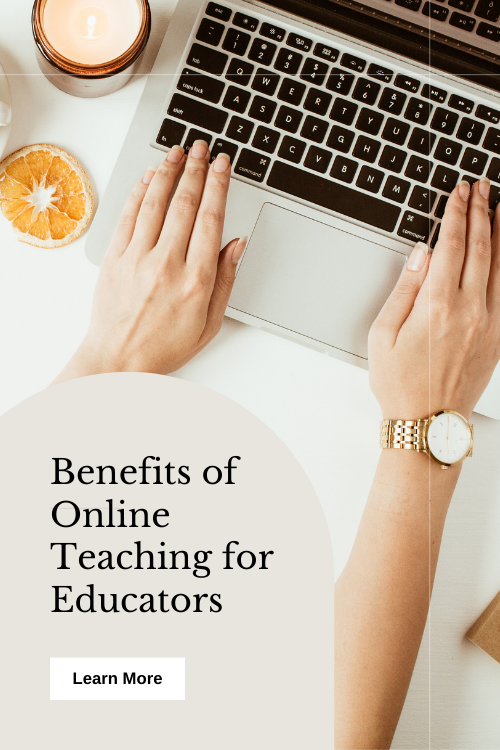 The digital age has revolutionized not just how we socialize or shop but also how we learn and teach. While online teaching often gets scrutinized for its impersonal nature or its detachment from the traditional classroom setting, it offers an array of benefits that are often overlooked.
Below, we'll explore these advantages from the perspective of educators, because, hey, teaching online isn't just a one-way street.
---
For more on this topic, check out the full Education Options collection
---
Flexibility and Work-Life Balance
Geographic Freedom: One of the major benefits that can't be stressed enough is the flexibility of location. You could be sipping coffee in a café in Paris while conducting a class for students who are miles away. Geography no longer limits your teaching opportunities.
Time-Saving: Imagine not having to commute every day to a teaching facility. That saved time could be put to use in multiple productive ways—like lesson planning, professional development, or even personal time with family and friends.
Schedule Flexibility: In addition to where you work, you also have a say in when you work. Though you will need to coordinate with students' time zones and schedules, online teaching often allows you to choose your teaching hours, facilitating a better work-life balance.
Personal Health: The flexibility also extends to taking breaks when you need them, whether it's a small vacation or a mental health day. You're less confined by a strict academic calendar.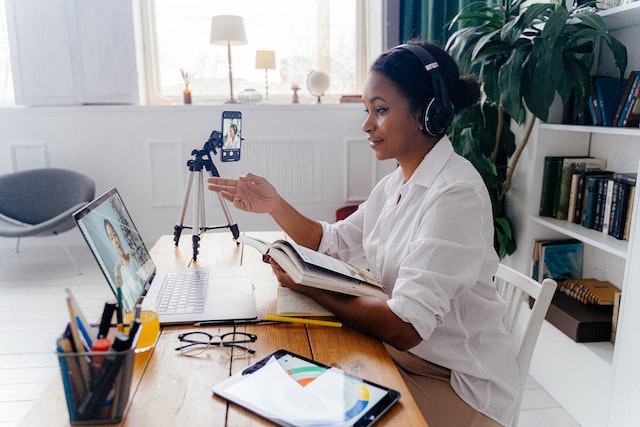 Personal and Professional Development
Continual Learning: The online teaching landscape is constantly evolving, pushing you to stay updated with the latest in educational theories, tech tools, and e-learning methodologies.
Niche Courses and Certifications: One of the advantages of online education is the access to specialized courses that might not be readily available in a traditional school setting. As an educator, this allows you to offer highly focused, expert-driven content to a broader audience.
By integrating specialized education into your online offerings, you can provide a learning experience that is tailored to meet specific career or academic goals. This not only adds value to your courses but also attracts a more diverse student body looking for targeted skills and knowledge.
Some popular specializations in Education are:
Master of Education in Curriculum and Teaching (Non-Licensure) online
Master of Education in Educational Leadership and Management (Non-Licensure) online
Feedback and Adaptation: Real-time feedback, through chat or video, allows you to adapt your teaching methods on the go. Plus, digital forums provide a platform for you and your students to engage in discussions long after the class has ended.
Confidence Building: Navigating the challenges of online teaching and coming out successful can be a huge confidence booster. It's a testament to your adaptability and resilience, traits that are invaluable in any profession.
Self-Discipline: The freedom that comes with online teaching requires a higher level of self-discipline and time management skills. Honing these skills makes you a more organized and efficient professional, not just in teaching but in any career path you might choose.
Diverse Learning Communities
Global Reach: Through online platforms, you can connect with students from diverse cultural backgrounds. This not only enriches your teaching experience but also helps you become a more adaptable and culturally aware educator.
Networking: Interacting with a global student community helps build a professional network that could lead to other opportunities—like research, collaborations, or job offers in different parts of the world.
Cultural Exchange: Learning isn't just about academics. As an educator, you'll have the opportunity to facilitate and be part of a rich cultural exchange. This experience enhances your personal growth.
Broader Impact: Being able to teach students from different corners of the world allows you to have a broader educational impact, something that's restricted in a traditional classroom setting.
Enhanced Technological Skills
Software Proficiency: Navigating through various online teaching tools and software makes you more tech-savvy. These are skills you can add to your resume and use in different professional settings.
Virtual Classroom Management: Handling a virtual classroom requires a different set of skills compared to a physical classroom. Mastering this not only makes you a versatile teacher but also prepares you for a future where online teaching could become even more prevalent.
Digital Content Creation: Online teaching often requires creating digital study materials—like PowerPoint presentations, PDFs, or videos. This skill set is increasingly in demand and could open doors to roles in curriculum design and educational consulting.
Data Analysis: Most online platforms offer analytics about student performance and engagement. Learning how to interpret this data can help you become a more effective teacher.
Financial Benefits
Reduced Overheads: No need for a physical classroom reduces many associated costs—like transportation, clothing, and meals. This can translate into better financial savings or even the option to lower course fees, attracting more students.
Multiple Income Streams: Online teaching platforms often offer varied models, from one-on-one classes to larger webinars, allowing you to diversify your income. You could even sell recorded courses.
Higher Earning Potential: Your earnings are less restricted by institutional pay scales or geographic living costs. Particularly successful online educators can earn significantly more than their traditional counterparts.
Teaching Materials: Online, your teaching materials can be reused across multiple classes and sessions, saving you preparation time and allowing you to maximize your earning potential from pre-existing content.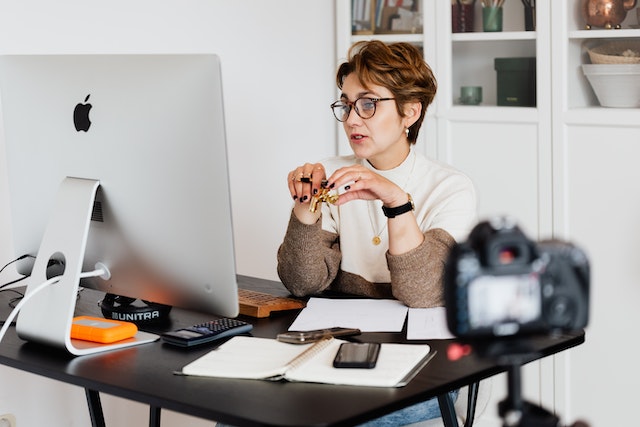 Opportunity for Specialization and Niche Teaching
Expertise Showcasing: Online platforms often allow educators to focus on specialized subjects or skills, something that may not be possible in a general curriculum setting. This allows you to shine in your area of expertise.
Personal Branding: Specialized courses can help you build a personal brand online. This can be particularly beneficial for educators who also consult, write, or speak at events, as it helps in building credibility.
Course Customization: Specializing allows you to design your courses in a way that makes the best use of your skills and knowledge. It also offers the freedom to update or modify the course based on advances in your field, keeping the content fresh and up-to-date.
Enhanced Student Engagement and Feedback
Immediate Feedback: Digital platforms allow for instant quizzes, polls, and assessments. This immediate feedback can be very instructive for both the teacher and the student, offering insights into areas for improvement.
Interactive Learning: Features like breakout rooms, interactive whiteboards, and real-time reactions can make the learning experience more interactive, fostering student engagement and participation.
Accessibility: Students are more likely to engage with course material when it is accessible at their convenience. Pre-recorded lectures, digital libraries, and cloud-based assignments are just a click away, making it easier for them to engage with the content.
Teacher-Student Relationship: While it might seem counterintuitive, online platforms can foster closer relationships between teachers and students. Features like direct messaging, online office hours, and discussion boards allow for more personalized interactions, enriching the learning experience.
Conclusion
By embracing the online teaching model, educators can unlock a world of opportunities that extend beyond the conventional classroom. Flexibility, financial gains, and the potential for both personal and professional growth are just the tip of the iceberg.
Sure, it may have its own set of challenges, but what mode of teaching doesn't? The key is to adapt, learn, and grow, just as you would teach your students to do.
For more on this topic, check out the full Education Options collection
---