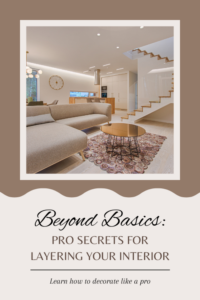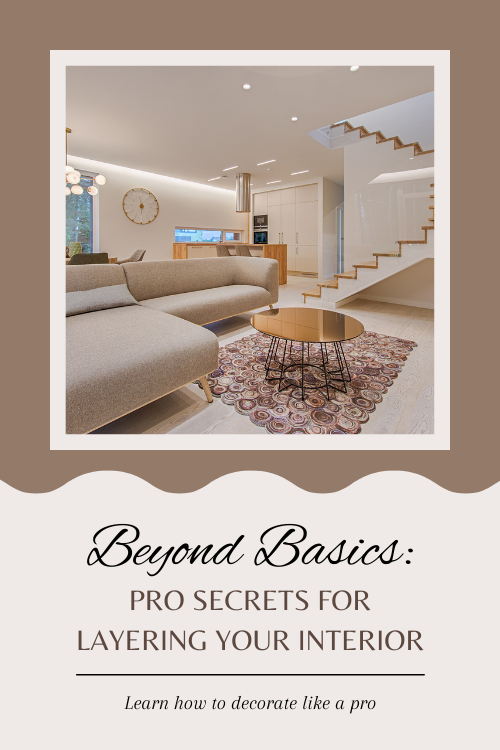 Your furniture pieces are the core of your home, providing essential support and functionality. Just like the foundation of a building that transfers the weight of load-bearing walls directly to the earth below. Similar to how you adapt your wardrobe to match the changing weather, your furniture also requires decorative elements that allow for seamless transitions throughout the year. And if done right, layering your interior the right way will make your house look like a pro decorated it!
Enhancing your living space with layers of decorative elements is a highly effective method to transform your house into a warm and welcoming haven that genuinely reflects your personality. Skillfully choosing furniture and décor gives you the power to create a stunning ambience that perfectly complements every season, making your home a haven of beauty, comfort, and adaptability.
---
For more on this topic, check out the full Family Home collection
---
Furniture Placement
When arranging your furniture, keep the size of your room in mind. Start by defining the statement pieces of the room, which could be a fireplace, a striking piece of art, or a large window with a breathtaking view. Arrange your furniture in a way that directs attention towards the focal point, creating a sense of harmony and balance.
Incorporate seating options that encourage conversation and interaction. A mix of sofas, armchairs, and ottomans not only provides functionality but also adds depth to the room. Leave enough space for comfortable movement and ensure that pathways are clear.
Layering with Rugs
Beyond your furniture, one of the most crucial components that can truly redefine your living space is undoubtedly a rug. With the ability to work wonders, rugs possess the power to transform the appearance of a room completely. Imagine your living room adorned with a tasteful sofa that exudes a neutral and simplistic vibe. In such a scenario, if you place a rug under the coffee table in front of the sofa, it will create an eye-catching pattern that acts as a captivating centerpiece, injecting a delightful pop of personality into the overall ambience.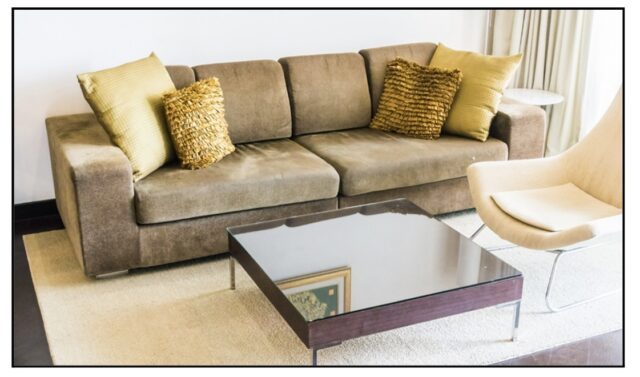 Incorporate Timeless Character
After choosing the rug, you will move to the windows. Consider adding elegant drapes to add a touch of softness and sophistication to your home. The fabric of the curtains plays a crucial role in creating an intimate atmosphere, perfect for unwinding and relaxation. For a delicate and feminine ambience, opt for curtains made of light, airy fabrics like cotton, linen, or lace. To infuse texture and visual interest, explore patterned curtains that complement your overall decor. Select colors that tie with the rest of your interior, and ensure the curtains are long enough to evoke a luxurious appearance. For a classic and timeless vibe, hang the curtains on a rod above the window. After selecting the curtains, don't forget to add the artwork to the plain walls. Hang artwork that can bring color and energy to your space, while also inspiring you.
Impact of Lighting
Proper lighting is the secret ingredient that brings all the layers together. Utilize a combination of ambient, task, and accent lighting to create a dynamic and rustic atmosphere. Consider installing dimmer switches to adjust the intensity of the light, allowing you to set the ambience for different occasions.
Chandeliers, pendant lights, and floor lamps can serve as striking focal points while providing functional lighting. Incorporate table lamps and wall sconces to add subtle layers of light that accentuate specific areas and create a cosy ambience.
Conclusion for Layering Your Interior
Layering your interior like a pro involves a thoughtful approach that combines textures, furniture, rugs, decor, and lighting to create a visually captivating space. By following these principles and experimenting with different elements, you can transform your living space into an inviting sanctuary that reflects your unique style and personality. So, unleash your creativity, and let your imagination guide you in crafting an interior that will leave a lasting impression on anyone who steps through your door.
For more on this topic, check out the full Family Home collection
---