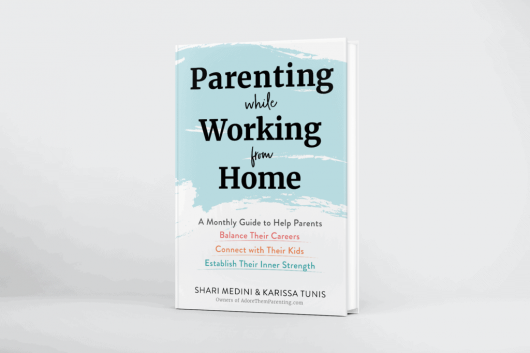 Thank You

for purchasing our book!

Throughout Parenting while Working from Home we mention further resources that you can save, print, and use to help make your life a bit easier! You can find all of those helpful resources below as a free add-on for purchasing our book.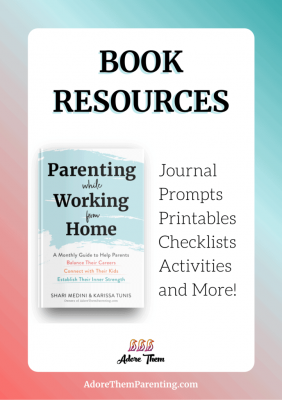 Since we live in such a digital world, we wanted to offer you further resources on our website. These certainly aren't necessary for your book-reading experience. However, we have compiled some helpful parenting resources that you are welcome to explore.
You'll find notes throughout the book that will point you to…
Free Printables
Kid Activity Ideas
Family Planners
And More
All of these free resources are included below! We've compiled them into one easy to download file so you can print and use them at your convenience.
The following resources are included in this free download:
January: Goal Planning Worksheet for Kids
February: Small Gestures for Your Partner
March: Daily Planners
April: Expectation Examples for Better Behavior
May: Pool Day Routine Checklist
June: Letter to my Sibling Worksheet
July: Cleaning Checklist or Challenge
August: Bedtime Routine Charts
September: Student Survey Worksheet
October: Fall Family Bucket List
November: Marketing Content Calendar
December: Conversation Starters for Kids
Journal Prompt Worksheets
These journal prompts are included in your book with space to write your responses. However, we wanted to offer extra copies of these journal prompt worksheets as well!
Monthly Intentions
Monthly Reflections
Year End Reflections
New Year Intentions
Parenting while Working from Home
Parenting in December is very different from parenting in July―especially while working from home!
As more parents work from home than ever before, there are unique challenges when it comes to meeting the demands of their job, helping their kids thrive, and finding even five minutes to take care of themselves. Parenting While Working from Home offers tips, strategies, and reflections to help parents balance their careers, connect with their kids, and establish their inner strength over the course of a year.
Parenting experts and founders of the popular website, Adore Them Parenting, Karissa Tunis and Shari Medini share actionable tips, heartfelt insight, and planning strategies to help you enjoy your own parenting journey while working from home. Building on the authors' own experiences and the most common challenges they hear parents voicing today, Parenting While Working from Home encourages parents to make intentional changes that will result in happier families and thriving careers.
This practical guide will teach you how to:
Manage your time so that both your kids and your job get the attention they need

Build a professional network and maintain your productivity from home

Create a kid-friendly environment that encourages independence and strong sibling bonds

Consistently tune in to your own needs so that you can meet your true potential

And so much more
While it isn't always easy, working from home while raising a family can (and should) be an incredible experience. Parenting While Working from Home offers comfort in shared struggles, new solutions, and calmer days ahead!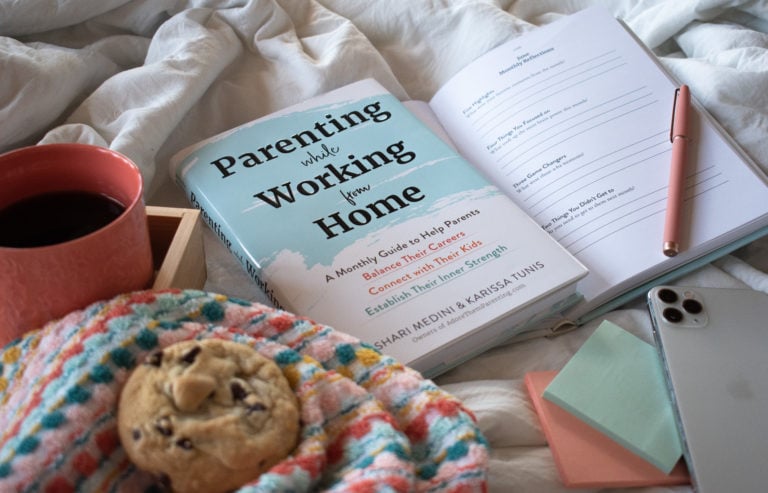 Publisher's Weekly
"Tunis and Medini, founders of the parenting advice website Adore Them Parenting, deliver an encouraging guide on thriving as a parent while working from home. The book is divided into the months of the year, with each month focusing on a topic, among them professional communication, time management, and decluttering. April's chapter, for example, is about improving a parent's confidence (by adopting, for instance, self-assured body language), setting healthy expectations for children (by explaining rules for new environments such as playdates or the store) and making a kid-friendly home to encourage independence (such as giving a young child the responsibility of getting their own snacks). Tunis and Medini write with compassion and frame even hard days in a positive light: "We want to train our brains to see the bright side." The authors successfully make the case that parenting while working from home, rather than being merely possible, can be a positive experience. Parents will finish the book feeling inspired and empowered."
Booklist 
"Medini and Tunis, cocreators of AdoreThemParenting.com, have been working from home while raising families for the past decade. With six kids between them, the authors have discovered that, with a positive mindset, it's possible to enjoy this hectic phase of life—to not only survive but also thrive. With many caregivers working from home while parenting and supervising their children's schooling, the authors' advice is timely and valuable. Serving as a journal as well as a guide, the book is organized by the month, making it easy for readers to find their starting place and work their way through the year. Each chapter provides authentic ways for caregivers to focus on themselves, connect with their kids, and improve working from home. Each month begins and ends with space to write goals and reflections, making this transformative process both thoughtful and intentional. Whether working from home while parenting as a temporary solution or a more long-term plan, readers will get advice for finding a rhythm, maintaining positivity, and balancing everything, while still having fun."
"This timely book will help you navigate the chaos of working from home with kids successfully. Practical tips and activities help you connect with your family, improve your personal care, and boost your work—all with a positive outlook!"
— Elizabeth Pantley, author of The No-Cry Solution parenting series
"Parenting While Working from Home is laid out like no book I have seen before. Every other book floods you with ideas and options, but this book gives you something simple to work on and tackle each month. It's a breath of fresh air for a working mom. I don't need more things to do, I need guidance on how to live a happier life, be a better parent, and build my business . . . and this book is the perfect field guide."
— Dana Malstaff, CEO of Boss Mom LLC
"Shari and Karissa provide tangible ways to set goals with your family, engage in epic activities and experiences, enhance the relationship with your kids, and ultimately manage the tension of the new normal while working from home."
— Justin Batt, author and founder of Daddy Saturday
If you have found this book helpful, we hope that you join our online community as well! We consistently share helpful parenting content through our website, social media, and email newsletter. And we love hearing new ideas and stories from fellow parents, so you are welcome to reach out to us anytime!
And for more helpful parenting advice, simply GO HERE!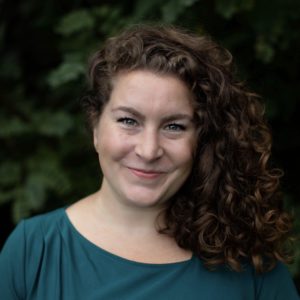 Shari Medini is a writer and co-owner of AdoreThemParenting.com. Her parenting articles have been published in dozens of print and online publications. Shari's past experience includes working with children and families in the mental health field, mentoring and speaking as a mindset coach, and working as a freelance writer and marketing strategist for companies across the country. She understands the demands of working from home and loves sharing tips to help balance it all. When she's not on her laptop, Shari can be found spending quality time with her husband and two sons exploring their hometown of Lancaster County, Pennsylvania.
Shari@AdoreThem.com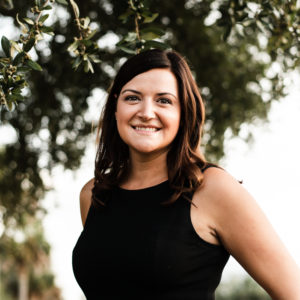 Karissa Tunis is a writer, event organizer, and co-owner of AdoreThemParenting.com. Through these ventures she has been able to share inspiring, heartfelt insight with large audiences both within local communities and across the country. As a work-from-home mom of four children, Karissa understands the need for family-focused organization and time management. She consistently provides insight into child behavior that has helped fellow parents achieve their goals of calmer, happier homes. Karissa also makes it a priority to soak in all of the southern specialties that Charleston, South Carolina, has to offer with her husband and their children.
Karissa@AdoreThem.com
With the right strategies, you can create a more positive environment for everyone in your home. We have seen it in our own lives, and we have heard it from those in our parenting community. Since our children are only young once, we need to take action while we still have the chance. Thankfully, there are ways to make life feel more manageable so that you can enjoy those incredible little individuals that you tuck into bed every night.
You deserve to be happy, and so do they! While we can't promise that it will all be easy, we are excited for you to jump into this new chapter of parenting. Here's to shared struggles, new solutions, and calmer days ahead.
Sending you warm wishes and all our support,
Karissa & Shari