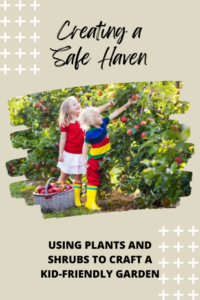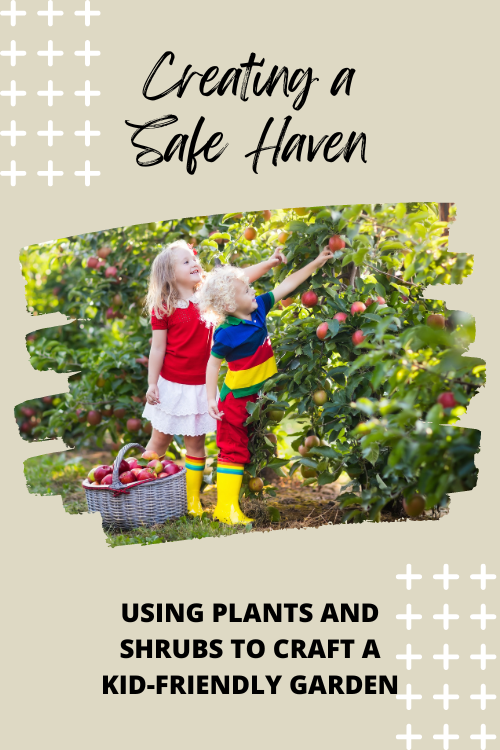 As parents and caregivers, one of our utmost priorities is to provide our children with a safe and nurturing environment where they can explore, play, and grow. The backyard is often the perfect canvas for fostering such experiences, where children can immerse themselves in the wonders of nature. Designing a garden that is both secure and captivating involves a combination of thoughtful planning and the strategic use of plants and shrubs. Let's delve into how you can transform your outdoor space into a haven that's not only safe, but also a delightful kid-friendly garden that they whole family can enjoy!
---
For more helpful resources, check out the full Family Home collection
---
Enhancing Privacy and Security with Nature's Guardians
One effective way to create a safe haven for your children is by utilizing plants that not only offer privacy but also act as natural deterrents against potential intruders. The barberry bush, known for its vibrant foliage and ability to form dense barriers, can be a fantastic addition to your garden. These bushes, when strategically placed, can shield your outdoor space from prying eyes and curious wanderers. However, it's important to note that while barberry bushes offer numerous benefits, they also come with thorns or prickles. To ensure the safety of your kids, it's advisable to educate them about the prickles and encourage caution when playing around these bushes.
Exploring the Multifaceted Role of Hedges
Hedges, with their versatile nature, can serve as multifunctional assets in crafting a kid-friendly garden. Using various hedge types, you can designate distinct zones within your garden. Low-growing hedges, such as boxwoods, can outline play areas, creating visual boundaries that help children stay within designated spaces. Taller hedges, such as privets or hollies, can offer windbreaks, adding an extra layer of protection to your outdoor space. These hedges can also double as habitats for birds, butterflies, and insects, creating an opportunity for kids to learn about the ecosystem in a hands-on way.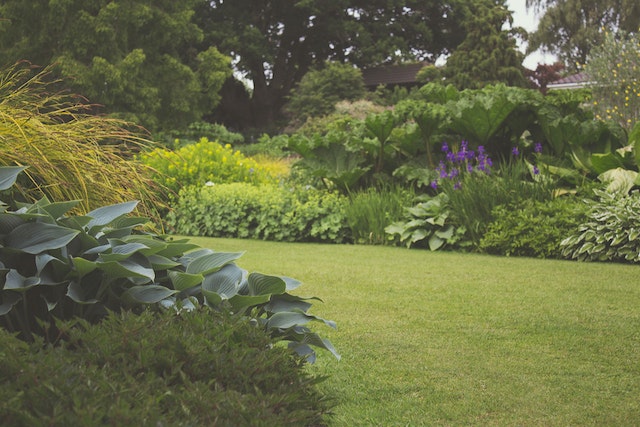 A Symphony of Textures and Colors
Incorporating a diverse range of plants and shrubs not only adds visual appeal but also introduces children to a sensory wonderland. Think about mixing and matching plants with varying textures, colours, and scents. Fuzzy lamb's ear, velvety sage, and feathery ornamental grasses offer tactile experiences, while aromatic herbs like lavender and mint engage the sense of smell. Encouraging children to explore these sensory elements not only enriches their outdoor playtime but also nurtures their sensory development.
Fruitful Adventures: Berry Bushes and Fruit Trees
Introducing edible plants like berry bushes and fruit trees can transform your garden into a treasure trove of delightful discoveries for kids. Berry bushes, such as raspberry and blueberry, not only produce delectable treats but also engage children in the excitement of watching fruits ripen and picking them straight from the source. Fruit trees like apple, pear, or cherry can also be excellent additions, offering shade, climbing opportunities, and the joy of harvesting fresh fruits.
Whimsical Hideaways and Garden Paths
Gardens can be magical places for kids, and you can enhance this enchantment by incorporating whimsical hideaways and meandering paths. Low-growing shrubs like dwarf boxwoods can be pruned into intricate shapes, creating secret spots for imaginative play. Miniature pathways, lined with colorful flowers and shrubs, can lead children on exploratory adventures throughout the garden. These pathways not only add charm but also guide kids through the space, preventing the trampling of delicate plants.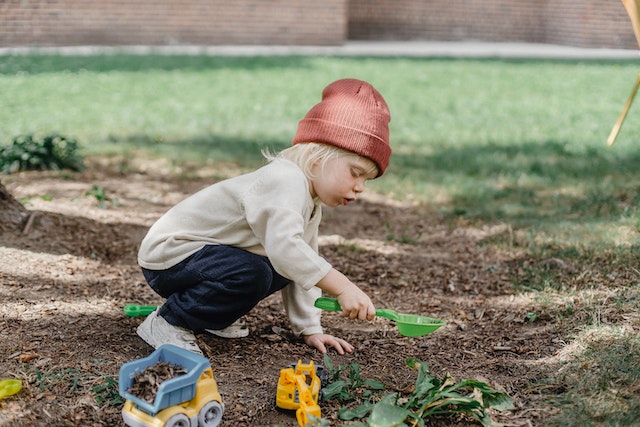 Safety First: Choosing Child-Friendly Varieties
While selecting plants and shrubs, it's crucial to prioritize child-friendly varieties. Avoid plants that are toxic if ingested or have thorns that could pose a hazard to little hands. Research plant options that are safe for both curious explorers and the environment. Consult with local nurseries or gardening experts to determine the best choices for your specific climate and conditions.
Educational Elements and Interactive Spaces
Transforming your garden into a safe haven for kids can also involve educational components. Create spaces for learning by planting themed gardens, such as a butterfly garden filled with nectar-rich plants to attract these graceful insects. Incorporate bird feeders, bird baths, and native plants that attract local wildlife, providing opportunities for kids to observe and learn about nature up close.
In conclusion, turning your garden into a safe and delightful space for kids involves a blend of creativity, careful planning, and the strategic use of plants and shrubs. From creating privacy with barberry bushes to incorporating diverse textures and colours, the possibilities are endless. By fostering an environment that engages their senses, encourages exploration, and prioritizes safety, you'll be cultivating a space where your children can flourish, play, and create lasting memories amidst the beauty of nature.
For more helpful resources, check out the full Family Home collection
---