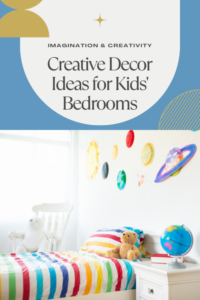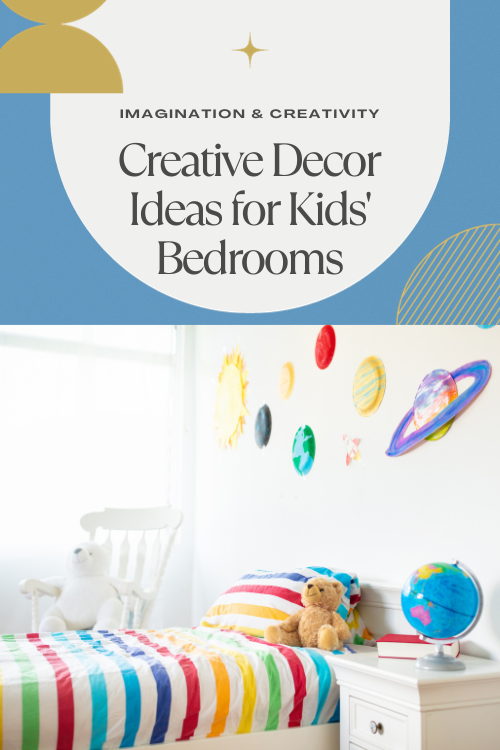 Looking to give your child's room a makeover? Well, you're in the right place! This blog post is packed with creative, fun, and inspiring decor ideas for kids' bedrooms. It is going to guide you through some inventive ideas that will transform your kid's space into a room they will love, fostering their imagination and creativity.
---
For more on this topic, check out the full Family Home collection
---
Wall Art
Wall art is a fantastic creative décor idea for a kid's bedroom. It serves not only as an aesthetic enhancement but also as a conduit for children's self-expression and creativity. The people working at ShinyPrints understand that kids' personalities are vibrant and diverse, and wall art allows their individuality to shine through. An array of colors, patterns, and themes can be explored, from jungle scenes to patterns of the solar system.
Wall art also offers an educational element; learning about animals, plants, and planets has never been more fun! Moreover, it is an affordable and easy-to-change decor option. As your child grows and their interests evolve, the wall art can be replaced to mirror their changing passions. It's a dynamic and exciting component of bedroom decor that truly captures the spirit of childhood. So, ignite your child's imagination and make their bedroom an inspiring space with the power of wall art.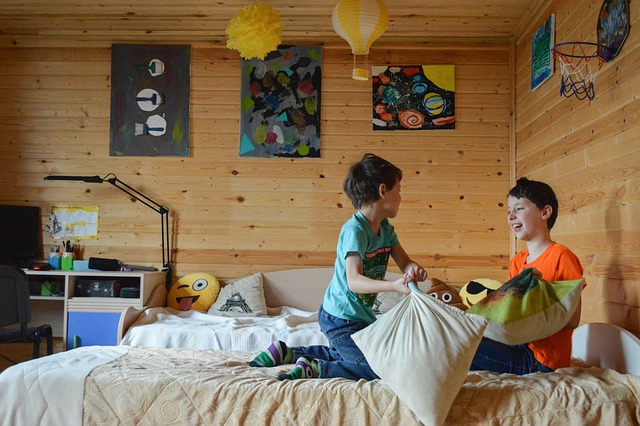 Interactive Murals
Interactive murals present an innovative decor option that goes beyond mere aesthetics – they are a realm of discovery and imagination. These murals serve as a vibrant canvas for storytelling, where kids can immerse themselves in their own fantastical worlds. Each mural element serves as a conversation starter, sparking curiosity and encouraging kids to think creatively.
Plus, interactive murals can be customized to reflect a child's interests, be it dinosaurs, fairies, or astronauts. The best part? They can evolve with the child, with elements added or changed over time. So, while the mural begins as a piece of room decor, it grows into a cherished, ongoing project that fosters creativity, encourages learning, and makes the child's bedroom truly their own.
Glow-in-the-Dark Elements
Having an ambiance even after turning off the lights is a cool addition to your child's bedroom because it ensures they'll never be in complete darkness. Here are some elements you could get:
Stickers
Wall decals
Paint
Bedding
Wall clock
Curtains
Mobiles
Ceiling stars
Wall murals
Rugs
Switch plates
Glow-in-the-dark elements introduce a magical, whimsical dimension to kids' bedrooms, transforming them into enchanting night scapes that stir the imagination and inspire dreams. They not only provide a gentle, non-intrusive light that can ease fear of darkness but also create an immersive, celestial experience.
Furthermore, these luminous features can serve as educational tools, introducing children to constellations and the marvels of the night sky right in the comfort of their own rooms.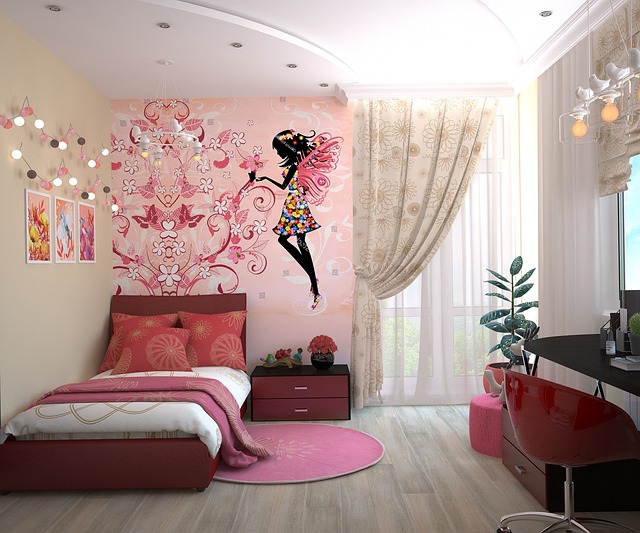 Themed Reading Nook
By designing an enticing, comfortable space dedicated to reading, you are encouraging a love for books from a young age. A theme – be it a fairy-tale castle, jungle safari, or space exploration – adds a fun, immersive element that beckons children into the world of stories. Add a fun rug, like one from therugdistrict, and the reading nook becomes a special corner of their room. Turn their space into a magical gateway into different worlds and adventures.
Moreover, it's a versatile decor feature, as themes can evolve with your child's interests, ensuring the nook always remains exciting. Overall, a themed reading nook nurtures curiosity, creativity, and a lifelong passion for learning.
Customized Furniture
Customized furniture is a superb creative décor that can range from personalized chairs and tables to custom-built beds designed to reflect your child's interests and passions. It can transform a simple room into a pirate ship, princess castle, or a space station, making your child's room a place where their imagination can truly come alive.
This furniture isn't just decorative; it's also practical, designed to meet your child's specific needs and grow with them. This allows for efficient use of space and furniture that's adaptable to the changing needs of your little one. Ultimately, customized furniture makes your child's bedroom a unique, fun, and functional space.
Adventure-themed Bedding
Adventure-themed bedding infuses a sense of excitement and wonder, transforming bedtime into a thrilling journey. This stimulates children's imagination, allowing them to dream of exploring jungles, soaring through the sky, or sailing across oceans. The engaging designs can provoke curiosity, prompting questions and discussions that can be educational.
Furthermore, the playful prints and vibrant colors brighten up the room, adding a lively, attractive element to the decor. As children often form emotional attachments to their bedding, picking out an adventure-themed set allows them to express their personality and interests. In essence, adventure-themed bedding transforms a mundane essential into a captivating component of a child's room.
Conclusion to decorating your Kids' bedrooms
Now that you have these creative, fun, and educational décor ideas, it's time to start the transformation of your child's bedroom. Remember, the key is to create a space that reflects their personality and interests, stimulates their imagination, and fosters their love for learning. So, let your creativity fly and make your child's bedroom their dream space.
For more on this topic, check out the full Family Home collection
---