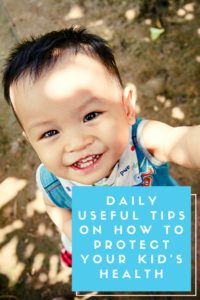 Raising a family is never easy. It takes a lot of time, effort, and dedication to take care of children. There are a lot of aspects a parent has to look after to protect their kids from diseases. Encouraging your child to adopt healthy living habits early on can easily help in keeping them from getting sick. Read on as we have asked expert healthcare professionals to share with us useful tips on protecting your kid's health. The advice below will help improve your child's physical and mental wellbeing.
---
For more on this topic, check out the full Staying Healthy collection
---
Physical Activity
Encouraging your child to be physically active is crucial. The lack of physical activity can easily lead to poor growth and a weak immune system. But most importantly, it can lead to medical conditions like obesity, diabetes, and cardiovascular anomalies. Work out a schedule with your children and dedicate time to spend outdoors playing. Furthermore, try to limit the use of smartphones or digital gadgets to let them truly experience active play.
Maintaining Hygiene
It's the responsibility of a parent to look after the overall hygiene of their kids. However, encouraging children to wash their hands frequently can lead to the best outcomes in terms of health. As growing kids have a curious nature, they don't hesitate to get their hands dirty. So make a habit of letting your children wash hands before and after meals, after using the bathroom, and after touching pets or playing outside in the park. Little kids might need more motivation to help them take care of germs. Maintaining hygiene does not mean that you should overemphasize buying hygiene products. Experts suggest that antibacterial soaps and related chemical cleaners should not be the first choice for children. Prefer organic cleaning products over chemical-based products whenever possible.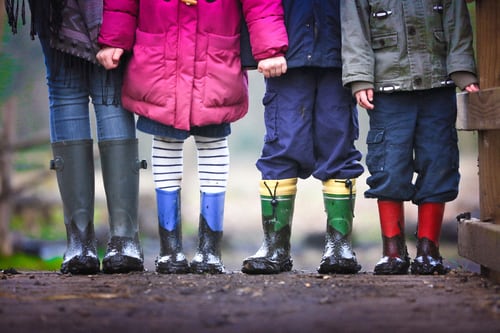 Limit Screen Time
In this digital age, we are surrounded by gadgets and devices that produce artificial light capable of causing a lot of negative health effects. Children who interact with smartphones or related gadgets should have a limited screen time. This is important due to the light produced. This light has been proven to disrupt sleeping patterns, result in mood changes, and slow eyesight development in children. To protect their eyesight, blue-light-blocking glasses with smaller frames for kids can be considered a safe option to consider. Depending on the time of use, you can either go with blue-light-blocking glasses for day or night use. However, it is important to understand that the main goal is to limit your child's screen time for better health outcomes. Not limiting digital device usage will only deteriorate the visual health of your child.
Healthy Meals
Nutrition plays a pivotal role in the growth of a child. Always give your child a well-balanced meal containing the required amounts of essential nutrients, vitamins, and minerals to help your kid grow healthy. You can evaluate your kid's eating habits and restrict the use of sugars, excessive carbohydrates, and processed foods for better health outcomes. Eating unhealthy foods can deteriorate health, decrease metabolism, and increase inflammation in the body that can directly suppress the immune system. Allowing occasional snacks and junk foods will let them appreciate the real food from the processed ones.
Check-Ups
It is also important to visit your child's pediatrician on a regular basis. Early on children will require more frequent appointments. But as they grow they can eventually stretch out their well-check visits to once a year. Speaking to your pediatrician about any health concerns you might have early on about your kid's health will help keep your child's care team on the same page. And it will help ensure something is caught and treated early if there is any problems.
[Read: Keeping Your Family Fit And Healthy – Health Checks You Don't Want To Miss]
Gut Care
Taking care of your child's digestive system is essential. A good digestive system allows better digestion and absorption of nutrients. Children can be given probiotics that contain healthy bacteria and yeasts. These microorganisms are also found naturally within our digestive system, and they help in breaking down food while keeping their gut healthy. You can give probiotic gummies or fruit-flavored probiotic sachets that kids can easily consume.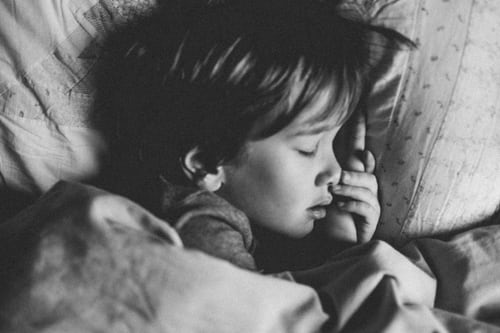 Sleeping Habits
At least 8 hours of sleep is necessary for a growing kid. Sleep is a natural process by which our body repairs itself, detoxifies the chemical build-up, and revitalizes the body for the next day. Kids experiencing sleep problems are susceptible to diseases as they have a weaker immune system. Not only that, poor sleep eventually affects academics, social interaction, and behavior. The best way is to make a schedule and help them follow it through interactive ways and techniques that kids enjoy doing.
[Read: Promoting Healthy Sleep: From Birth to Beyond]
As you take care of your kid's health, it is necessary to also take care of yourself as well. A healthy lifestyle that suits you and your loved ones is key. Protecting your child's health is a priority of every parent, so try following the above-mentioned tips. We also encourage you to explore other health-protective tips to improve the health and wellbeing of your entire family.
For more on this topic, check out the full Staying Healthy collection
---