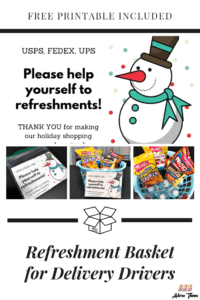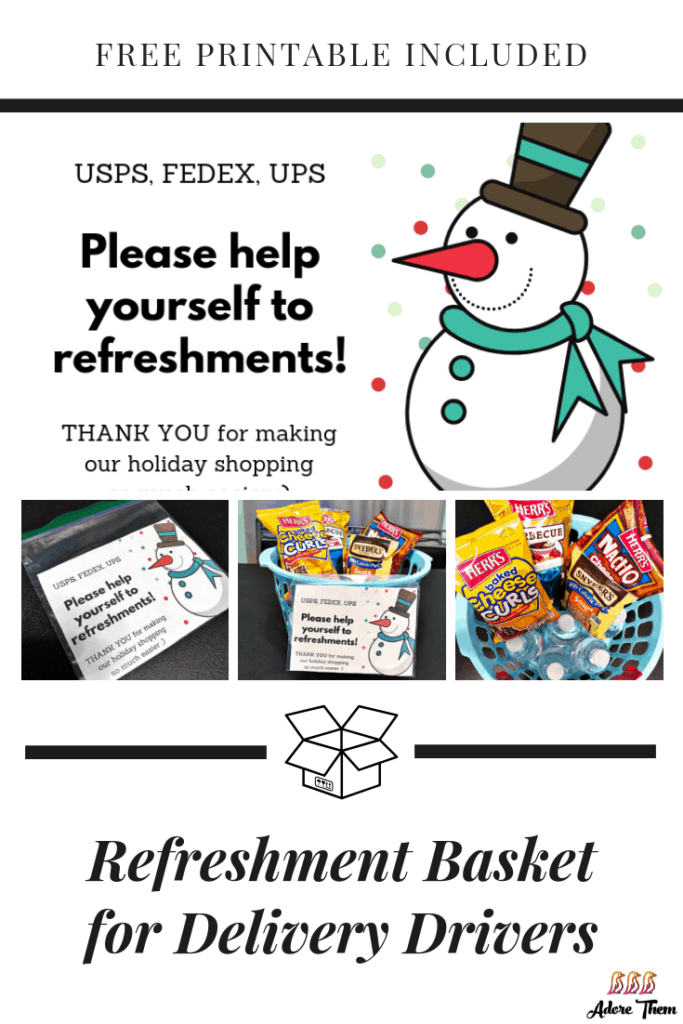 The delivery drivers are at our house A LOT throughout the entire year. Between Amazon shopping, work material deliveries for both my husband and I, and relying on our weekly Home Chef delivery, we sincerely appreciate our delivery drivers! And when the holiday season hits, the packages pour in even more frequently! Which is why I love the idea of setting out something small to show our appreciation and help make their day just a little bit easier… Scroll down for a free delivery driver printable!
---
For more on this topic, check out the full Gift Giving collection
This post contains referral links
---
Refreshment Basket for Delivery Drivers
Putting out a refreshment basket for your delivery drivers is SO simple, and they will surly appreciate the gesture 🙂
Grab a box of snacks and some small drinks
Put them in a plastic basket (that I'm sure you have lying around somewhere)
Print out the free printable below
Put that printable in a Ziploc baggie (so it doesn't get ruined in the rain or snow) and duct tape it to the basket
Put the basket outside your front door!
---
Free Delivery Driver Printable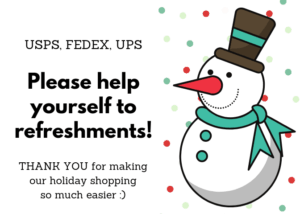 ---
And for more on this topic, check out the full Gift Giving collection