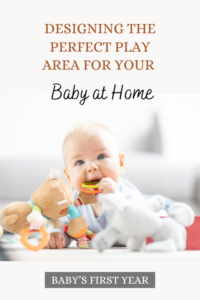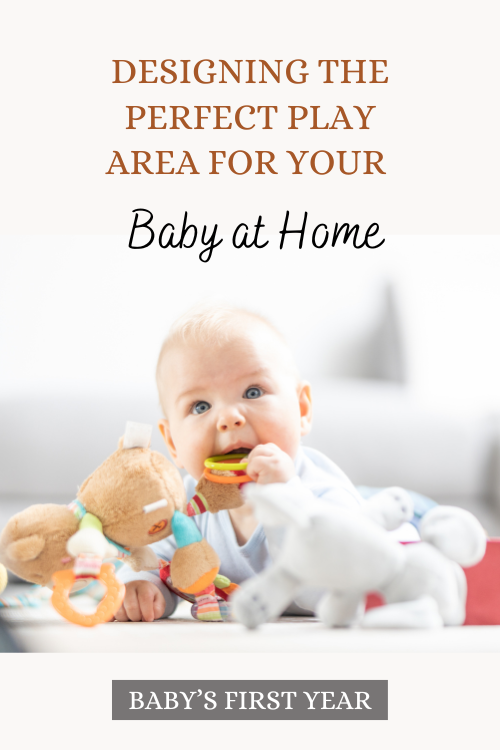 Welcoming a new addition to the family brings unparalleled joy and excitement. As your little one begins to explore the world around them, creating a safe and stimulating play area within your home becomes a top priority. Designing a space that caters to your baby's developmental needs while ensuring safety is crucial.
---
For more on this topic, check out the full Baby's First Year collection
---
Choose the Right Location:
Selecting the optimal location for your baby's play area is the first step in creating a safe haven. Look for a space that is easily accessible, well-lit, and away from potential hazards. Natural light is a fantastic addition to any play area, so if possible, position the space near a window or under a rooflight to introduce a warm and inviting atmosphere.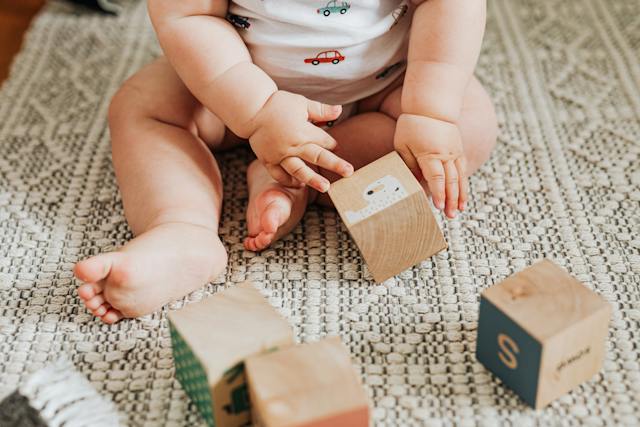 Childproof the Space:
Before you start adding toys and decorations, it's crucial to thoroughly childproof the area. Secure furniture to the walls to prevent tipping, cover electrical outlets, and ensure that any cords or blinds are out of reach. Investing in baby gates can help create a contained space, especially if your chosen area is near stairs or other potentially unsafe zones.
Comfort is Key:
Make the play area cosy and comfortable by adding soft rugs or foam play mats. This not only provides a cushioned surface for little ones learning to sit and crawl but also defines the play space. Opt for easy-to-clean materials to tackle inevitable spills and messes.
Interactive Wall Decor:
Transform the walls of the play area into an interactive and visually stimulating environment. Consider adding wall decals featuring numbers, letters, or colorful shapes. You can also create a DIY sensory board with different textures and materials to engage your baby's senses.
Storage Solutions:
Keep the play area organized by incorporating smart storage solutions. Baskets, bins, and shelves are excellent for organizing toys and making cleanup a breeze. Ensure that storage units are sturdy and anchored to the wall to prevent any accidental toppling.
Introduce Soft Furnishings:
Soft furnishings, such as plush pillows and stuffed animals, add a touch of comfort to the play area. Choose items that are easy to clean and free from small parts that could pose a choking hazard. These soft elements can also serve as support for your baby as they learn to sit and eventually start to explore on their own.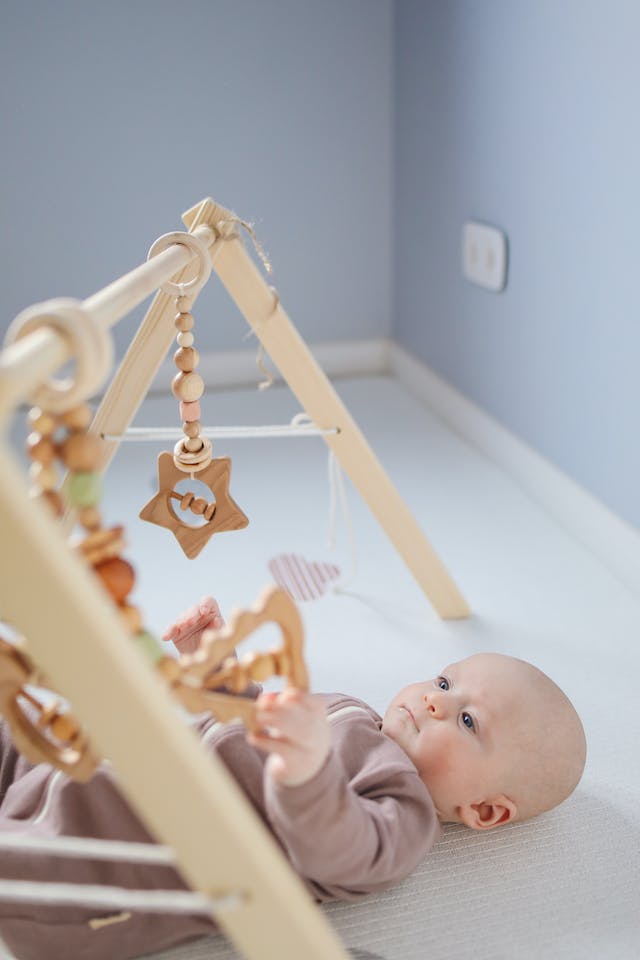 Floor Seating:
Create designated areas for floor play by incorporating comfortable seating options. Consider a soft, washable playpen or a floor cushion to provide a safe and snug spot for your baby to explore their surroundings. This can also serve as a space for tummy time, an essential activity for building strength in the neck and upper body.
Sensory Play:
Engage your baby's senses by incorporating sensory play elements into the area. Soft, textured toys, rattles, and toys with various sounds can stimulate your baby's developing senses. Consider a small sensory corner with a soft play mirror and different fabrics to encourage exploration.
Interactive Lighting:
Lighting plays a crucial role in creating the right atmosphere for your baby's play area. If possible, position the space near a window to benefit from natural light. Additionally, consider adding soft, adjustable lighting to create a calming ambiance during nap time or bedtime.
Regular Safety Checks:
As your baby grows and becomes more mobile, it's essential to conduct regular safety checks. Ensure that all toys are age-appropriate and free from small parts that could be a choking hazard. Stay vigilant about any changes in the play area's safety, such as loose screws, worn-out materials, or new potential hazards that may arise as your baby becomes more adventurous.
For more on this topic, check out the full Baby's First Year collection
---