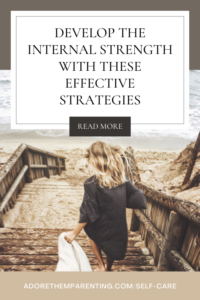 Cultivating internal strength is not a journey for the faint-hearted. It is a process of transformation that goes beyond mere physical endurance, exploring the realms of mental resilience, emotional strength, and spiritual development. As we navigate life's turbulent seas, our internal strength serves as our anchor, keeping us steady amidst the storm. This guide is a beacon of light for those daring to venture on this path. Filled with powerful strategies, it guarantees not only to enhance your inner strength but to completely redefine it. While each person's journey is unique, these strategies are universally applicable and have been tried and tested by those who have succeeded in their pursuit of internal strength.
---
For more on this topic, check out the full Self Care collection
---
Cultivate Self-Awareness
The first step towards developing internal strength is cultivating self-awareness. This involves understanding your emotions, strengths, weaknesses, thoughts, and beliefs. By doing so, you gain insight into your reactions and behaviors, enabling you to make necessary changes. Self-awareness creates a solid foundation for personal growth and emotional intelligence, both of which are critical for developing internal strength. Start by reflecting on your day-to-day experiences. Journaling can be an effective tool for this purpose. As you understand yourself better, you'll be better equipped to navigate life's challenges with resilience and fortitude.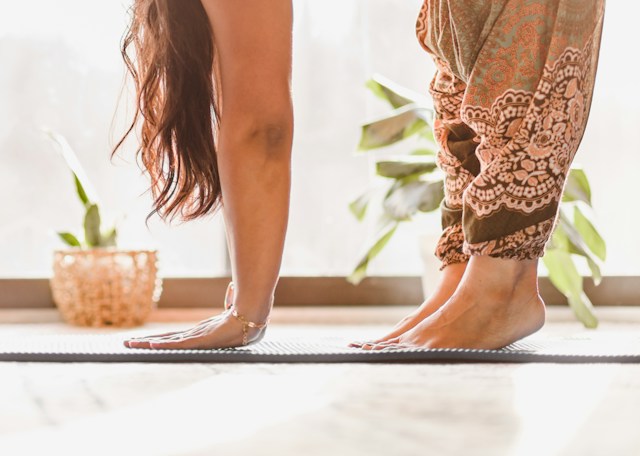 Practice Mindfulness
Mindfulness is the exquisite art of embracing the present moment without passing judgment. Through mindfulness practice, you acquire the ability to effectively manage stress and anxiety, which can hinder your path to inner strength. Moreover, mindfulness empowers you to adopt a non-reactive stance towards life's encounters, enabling thoughtful responses instead of impulsive reactions. Start by integrating short mindfulness exercises into your everyday routine. Explore the wonders of mindful breathing and body scan meditations to anchor yourself in the present moment and foster a profound connection with your inner self. You can also consider joining a mindfulness-based stress reduction (MBSR) program or seek guidance from an experienced mindfulness instructor.
Embrace the Benefits of Counseling
Counseling is a powerful tool in the journey of building internal strength. It provides a safe space for self-discovery and promotes emotional well-being. Counseling equips you with the tools necessary to handle stressful situations, make informed decisions, and navigate life's challenges with resilience. Namely, the professionals from https://www.intermountaincounseling.com/ suggest that finding steady ground amid chaos is a skill learned through counseling. Through the compassionate guidance of a therapist, you can delve into your thoughts, emotions, and behaviors within a safe and non-judgmental space. This can lead to deep self-awareness and greater internal strength that can be applied in all areas of your life.
Practice Gratitude and Positive Thinking
Gratitude and positive thinking are powerful forces that contribute to our overall well-being. By focusing on the good things in our lives, we shift our perspective towards a more positive outlook. This helps build resilience and strengthens our internal coping mechanisms. Start by keeping a gratitude journal or simply taking a few minutes each day to reflect on what you're thankful for. This practice can have a profound impact on your mental and emotional well-being, ultimately contributing to the development of internal strength.
Surround Yourself with Supportive People
The company we keep has a significant influence on our thoughts, emotions, and behaviors. Fostering connections with supportive and inspiring individuals can be instrumental in cultivating inner resilience and fortitude. These people can provide a listening ear, offer valuable advice and encouragement, and serve as role models for resilience and growth. On the other hand, toxic relationships can drain our energy and hinder our progress toward internal strength. Be intentional about the company you keep, and prioritize those who uplift and inspire you.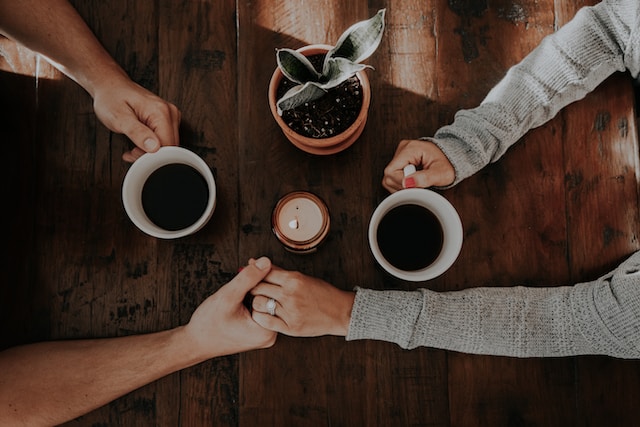 Engage in Physical Activity
Engaging in physical activity not only enhances our physical well-being but also has a profound impact on our mental and emotional health. Regular exercise triggers the release of endorphins, which are hormones that promote happiness and overall well-being. Additionally, it serves as a healthy outlet for stress and tension, allowing us to release pent-up emotions. Discover an activity that brings you joy and integrate it into your routine consistently. Consider trying activities such as running, yoga, or dance classes to invigorate your body and cultivate inner strength. Furthermore, remember to honor the mind-body connection and listen to your body's needs during physical activity. This mindful approach is essential for preventing burnout and maintaining a harmonious balance in life.
Seek Meaning and Purpose
A profound sense of purpose and meaning in life plays a pivotal role in nurturing our overall well-being. It not only provides us with direction and motivation but also serves as a driving force to keep moving forward. Take some time to reflect on your values, passions, and goals. What truly gives your life meaning? How can you align your actions with your purpose? By nurturing a sense of meaning and purpose, you can establish a solid foundation for cultivating inner strength and resilience.
Developing internal strength is a transformative journey that demands unwavering commitment, self-exploration, resilience, and profound change. Whether it's cultivating self-awareness, practicing mindfulness, seeking counseling, fostering gratitude, surrounding yourself with a supportive network, engaging in physical activities, or finding your life's purpose, every step contributes to the development of your inner strength. It's about embracing life's challenges and growing from them, rather than letting them hinder your progress. Remember, internal strength is not about never falling, but about always getting up each time you fall. Indeed, the journey toward internal strength is as powerful as the destination itself. It's your journey, and every step you take is a testament to your courage and resilience. So dare to venture, dare to transform, and most importantly, dare to be strong from within.
For more on this topic, check out the full Self Care collection
---