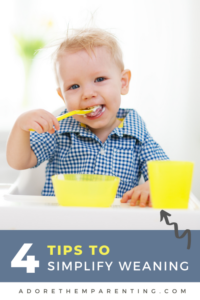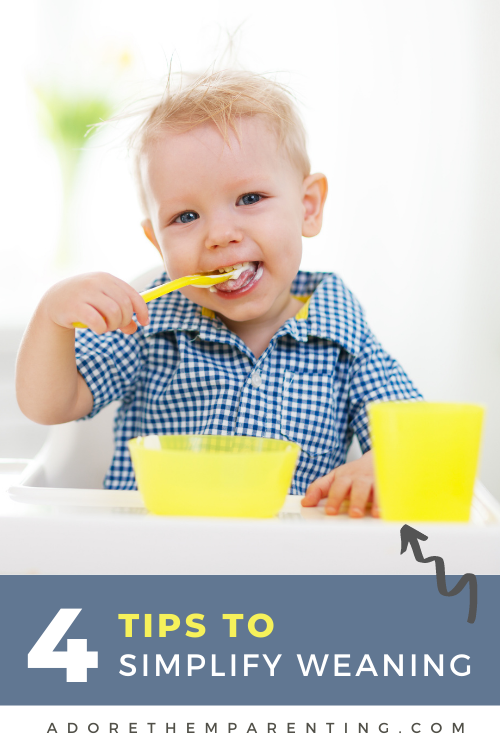 Alongside smiling, laughing, and first steps, weaning is one of those first-year baby milestones that every parent works towards. Whether you can't wait to see them take their first tastes. Or you're just keen to lessen the time during which you're stuck breastfeeding. There are certainly a whole load of benefits to begin weaning at last.
However, the trouble is that when the time comes, weaning can quickly escalate into yet another stress that sees your weaning dreams becoming a nightmare. Unless, of course, you arm yourself with the following crucial steps to getting through the weaning phase with none of the hassle.
---
For more on this topic, check out the full Baby's First Year collection
---
Stop tracking amounts
As parents, we naturally worry about everything. And is weaning is certainly no exception. When every meal goes untouched, or otherwise thrown on the floor, we can especially get into our heads. Stressing about our baby's weight, nutrition, and so on. In reality, though, experts generally state that, up to the age of one, food is mostly about experience and exposure. So, stop tracking how much is left at the end of every meal, and instead allow yourself to sit back and enjoy the process.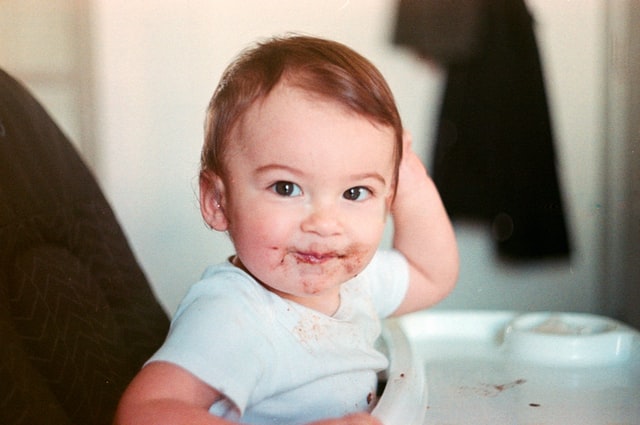 Factor for weaning in your routine
Whether you've got one kid, or an entire army, parenting routines are always packed full of stress. Certainly, the days of your baby's first year may well be crammed with things like playdates, nap times, and diaper changes. Suddenly factoring for meals that can (let's be honest) take upwards of an hour can quickly throw those routines. This will always leave you feeling behind. And it's a stress that you can overcome by simply factoring for weaning meals within your broader daily routine. For instance, a relatively stress-free weaning routine might look like this –
7 am – Milk
8 am- Breakfast
9 am – Nap
10:30 am – Milk
12 pm – Lunch
12:30 pm – Nap
3 pm – Milk
6 pm – Milk
6:30/7 pm – Bedtime
When you make room for weaning in this basic way, you'll find yourself far better able to prep in advance. And also plan your days according to mealtimes that don't leave you continually trying to catch up.
Find fantastic meal Inspiration
For first tastes, your baby will only need things like individually blended vegetables. However, you should soon get a little more adventurous with your offerings by introducing things like mixed flavors, different textures, and so on. Unfortunately, when you lack inspiration, you'll soon find yourself stressing out about what your baby can eat every day. Thus escalating both your food bill and the time you have to spend on this.
Lucky for you, there is plenty of fantastic meal inspirations out there that's more than suitable for little ones. You just need to simply go out and find it. Weaning books remain a great resource for this purpose, and there are plenty of high-quality options to choose from. Equally, quick searches using online resources like YouTube can lead you to family channels packed with recipe ideas to keep you going. On social sites like Instagram, weaning-specific accounts will even provide you with meal planners to make sure that you're inspired and excited to cook your youngster's next tasty dish.
Think about what you're eating
Packing your weaning folder full of fantastic recipes is great news! But there will inevitably be days when you simply don't fancy cooking two individual meals. Hence, it's also worth thinking about what you're eating, and whether that would be suitable for your baby, too.
Of course, in some instances, foods high in salt content, spice, etc. won't be suitable for sharing. However, many recipes are. Including pasta dishes and even meat-based recipes if you research safe ways to serve them beforehand. Even when meals don't outwardly seem suitable for your youngster, small changes can make a huge difference. Something like a stew recipe that uses low-salt stock, or alternatives like this lower-sugar homemade blueberry jam without pectin can all see you making one meal while keeping the whole family happy. And, that's going to reduce your weaning stress levels more than you could imagine!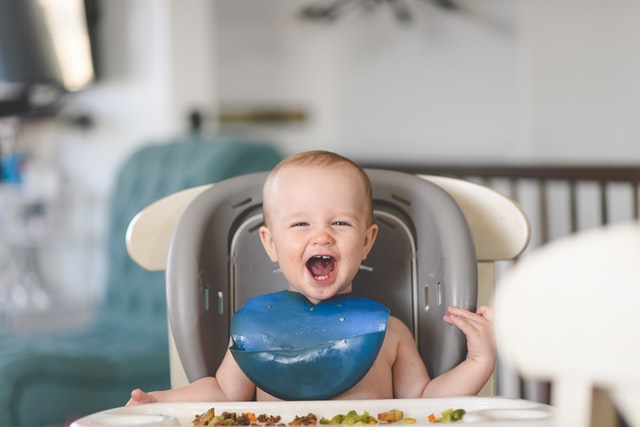 Weaning Your Little One Conclusion
Weaning is a wonderful time in your baby's life, but it can also be a stressful period as you face mountains of cooking and a whole new range of worries to boot. Take care of yourself regardless by making sure to get stuck in with these key tips for simplifying weaning at last!
For more on this topic, check out the full Baby's First Year collection
---