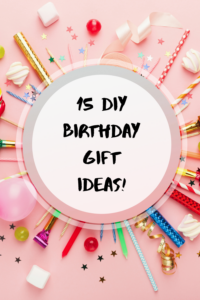 15 DIY Birthday Gift Ideas Everyone Will Love
For better or worse, we now live in the age of abundance. There are tools for everything, and stuff for everyone. That is why it is getting harder and harder to look for birthday gifts. What if the birthday boy or girl already has it? What if they simply don't need it. So if you don't want to find yourself in some big box store looking for pointless material things, consider going DIY. A handmade birthday gift will always be a good idea! After all, it is unique and thoughtful. If you don't have many ideas for DIY birthday gifts, we have got you covered. Today, we'll share with you 15 awesome and doable gifts that every birthday celebrant will love. Let's dive in.
---
For more on this topic, check out the full Gift Giving and Party Planning collections
---
15 DIY Birthday Gift Ideas
Photo Mugs
Who doesn't love a good mug? Mugs are the embodiment of coziness and chillout time. And if you put a lovely picture on one – it will also be a perfect gift for a loved one. You can decorate the mug with touching family photos, inspirational banners, or popular culture icons – it all depends on the recipient's age and taste.
Photo Blanket
The birthday boy or girl loves to get cozy? Then surprise them with a custom made photo blanket. Adorn it with pictures that are significant for the gift recipient – these can be family photos or shots from memorable vacations. A photo blanket is both a good way to keep warm on winter nights and a lovely keepsake that shows how much you care.
Birthday Photo Collage
Want to create a DIY photo gift, but can't cull just one picture? You don't have to! Make a photo collage out of several images. You can go with a regular grid or a jumbled option or even make a heart-shaped or letter-shaped collage. Don't have that much inspiration for the gift? Then scout for birthday collage ideas and you'll be able to make the perfect photo present.
DIY Pendant
Know how to handle epoxy resin? Then here's a gift idea for you. Create a custom pendant – or any kind of jewelry – with some important picture. Just put the picture into a form, pour the resin over it and let it sit overnight. Whoever receives this gift will be proudly flaunting it for sure.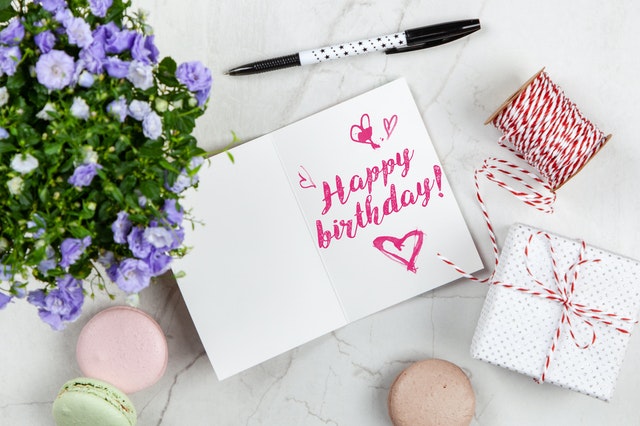 Photo Magnets
Did you know that you don't need any print shop to create photo magnets? You just need a bunch of photos, regular magnets, glue and unused mason jar lids. Simply cut out the photos so that they would fit inside the lid, use glue to secure them inside and to fix the magnet on the other side. Just a few minutes and a lovely-to-look-at gift is ready.
Memory Game
Here is a gift idea that is simple as it is fun. You'll need pictures of all your family members (two copies), scissors, glue and some wrapping paper. Make two cards for every family member, then play a game where you lay all the cards on the table face down, then try to find every picture pair by flipping the cards in turn. Now this will be a memory exercise for all the participants.
Photo Coasters
Someone you love is a bit of a clean freak? Then they'll love DIY coasters with great pics on them. These better be done by a professional print shop, which still won't coast you that much. Make sure to pick the right images – those that would always bring a smile on the gift recipient's face.
Photo Box
It's like a jack-in-the-box, but with pictures. You can easily create a funny DIY gift if you have a little time and a wooden box. Just connect your images so that they would neatly fold into the box like an accordion. So whenever you pull a string, you'll see a thread of photos that would cheer even the gloomiest person up.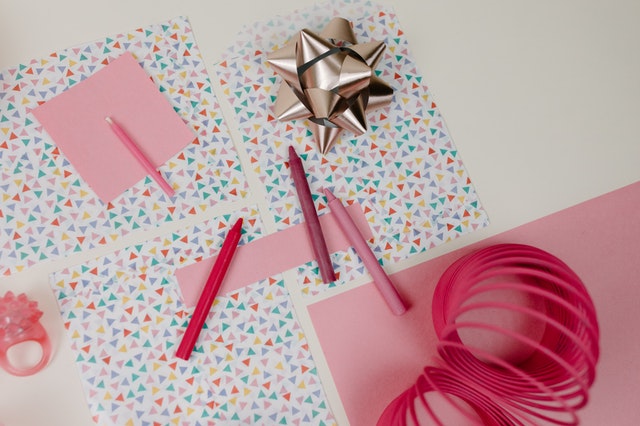 DIY Photo Calendar
Your loved one isn't an organized person? A custom photo calendar can fix it. Design a planner with pictures that you know your friend or relative will love. Make sure to leave plenty of space for personal notes and scheduled events. Such a photo calendar will be an awesome thing to look at and to manage your time with.
Candle Holders
Candles give such a feeling of coziness that they will never fail to be one of the best presents. You can make them even better if you add your favorite pictures to candle holders. So each time your dear one lights the candle, they will see the pictures that bring so many sweet memories.
Photo Wall Hanging
Feel like frames are old news? Then how about a minimalistic way to hang pictures of the wall? Create a unique gift by sprinkling a bunch of pictures on a yarn then tie them to wooden planks. This gift might be tricky to unwrap, but it will be a marvel to look at.
Christmas Ornaments
In case you are looking for a Christmas present rather than one for a birthday, DIY Christmas ornaments are the way to go. These can be awesome orbs with photos inside or some flat craft pieces on a string – it all depends on your artistic aspirations.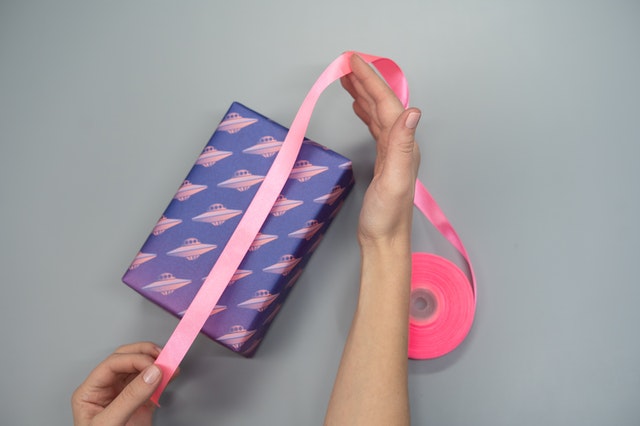 Photo Letters
What's in the name, right? Or rather in the initials? Make a huge letter out of wooden blocks, spray paint it, then glue lovely pictures all over its surface. A photo monogram will be an awesome home decor for our loved one's place.
Lego Photo Puzzles
Both kids and adults love building with those plastic blocks. And how about using them to build a heart-warming photo? Get yourself some oversized Lego pieces and glue part of an image to them so that they would turn into a slightly perplexing puzzle that would be fun to solve.
 DIY Photo Clock
Wouldn't it be cool if your friend or relative could see their favorite picture each time they checked the time? You can make this a reality. Make them a custom photo clock. Make sure to add some significant quote to the design to help them keep their cheen constantly up.
Now that seems like quite a handful of gift ideas, right? And the best part is that these are all easily doable. So ditch those gift cards and beaten present ideas, and give in to creativity and DIY craze. A hand-crafted gift is one in a million. It will be appreciated for sure.
For more on this topic, check out the full Gift Giving and Party Planning collections
---