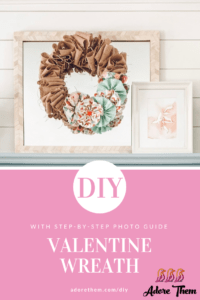 I don't spend a lot of time decorating for each holiday, but I do like to have a few seasonal decor items sprinkled around my home. These items don't shout Valentines but do suggest a holiday is approaching. To freshen up my mantel and hint at the holiday of love, I created an easy Valentine wreath that took no time to make. Scroll down for an easy step-by-step guide and photo examples.
---
This article is written by Pamela Rineer
For more on this topic, check out the full Be My Valentine collection
---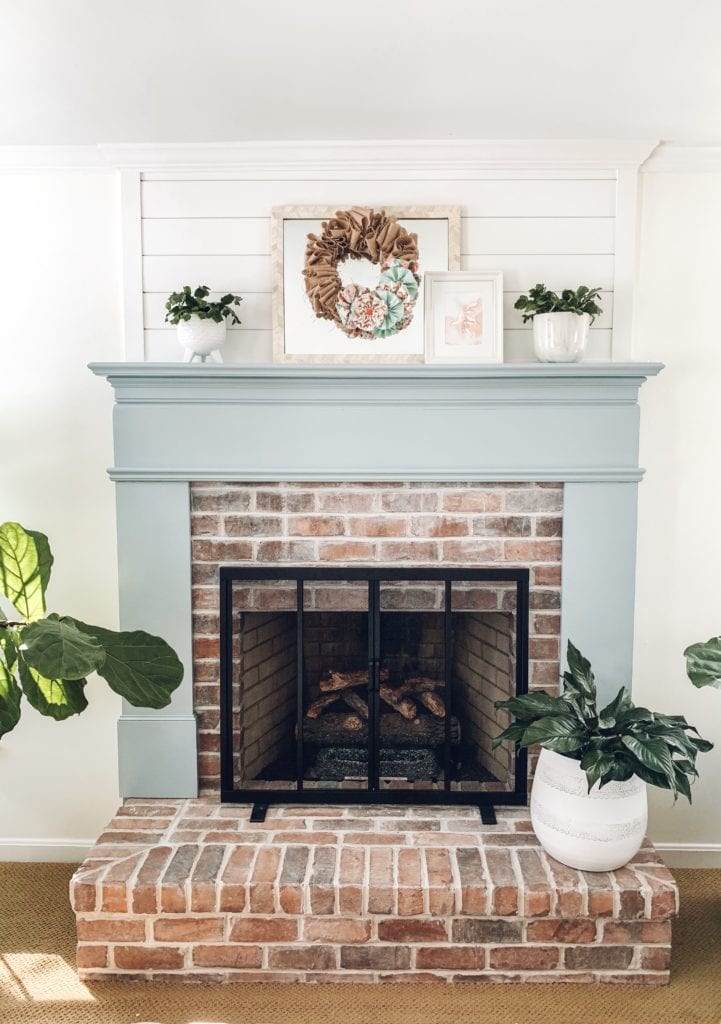 Valentine Wreath Supplies
Start by gathering your supplies. During the winter months I try to DIY as much as I can using found objects in order to save money for bigger projects that are easier to create in the warmer weather.
For this project you'll need:
Wire Hanger
Wire Cutter
Burlap Ribbon or Burlap Table Runner
Twine
Scrap Fabric
Thread
Needle
Hot Glue Gun and Glue
Scissors (Fabric or Pinking Shears)
---
Valentine Wreath Step-by-Step Directions
Wire Hanger & Wire Cutter
Start by stretching your wire hanger into a circle and cutting off the hook with wire cutters.
Burlap Ribbon or Burlap Table Runner
I didn't have burlap ribbon, but I did have an old table runner from Target. It originally cost around $5, and I found it in the party aisle. I used my scissors to cut the table runner into long sections a few inches wide.
Once I had my burlap ribbon, I simply thread the burlap by poking it through the wire hanger leaving a few inches for a pouf, more fabric between each thread equals a pouffier wreath.
Twine
When all the burlap ribbon has been threaded onto the wire hanger, either twist the hanger back together to close or clasp it together with twine.
Scrap Fabric
Next I found 3 different coordinating patterns of fabric scraps. I cut long strips of fabric using pinking shears (you can use regular or fabric scissors if you don't have them) a few inches wide by  about 40 inches long. Then take your fabric and fold it long ways, so the front of the material is on both sides.
Thread & Needle
Next, take your threaded needle and gather your fabric like an accordion, pleating each 'flower petal' until you've reached the end of the fabric. Create the flower by circling the end back to the beginning, stitching a few threads to the create the final flower.
Criss cross a few stitches in the back of the flower to hold its shape. Repeat until you've created all of your flowers. I created six for this wreath.
Hot Glue
Hot glue your flowers onto the front of your wire hanger. Bunching all the burlap to make it look fuller and leaving the open wire to attach your flower embellishments.
Finally hot glue buttons onto the front center of each flower to hide the thread.
DIY Valentine Wreath
Now you have a lovely wreath! To up the Valentines factor, use Valentines fabric, heart buttons, or dyed burlap in pink, purple, or red!
For more on this topic, check out the full Be My Valentine collection
---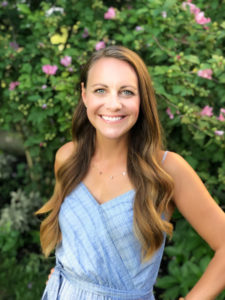 Featured Contributor: Pamela Rineer
Pamela Rineer lives in Lititz, PA with her husband, two boys, and very large goldendoodle. With a love of real estate, design, and money management she began renovating their homes on a budget. Now, settling into their fifth house, she shares simple DIY's for all things home.