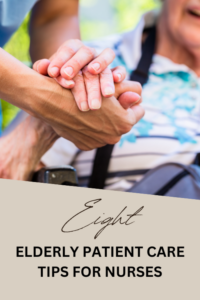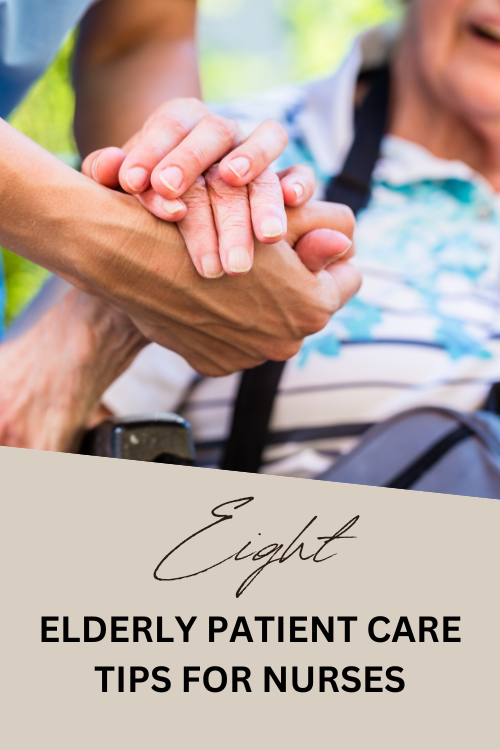 According to a recent survey by Science Daily, life expectancy is rising in the U.S. By 2030, the number of people aged 65-plus is expected to reach 46 million, and by 2060, it is projected to double to over 98 million.
With more than 24 percent of the total population falling in the old-age group, the healthcare needs of the total population are rising. In today's era, healthcare has advanced in various fields, from treating physical health to improving mental health.
However, in all branches of healthcare, a significant group of patients are beyond 65. Each generation has unique needs, which tend to become more diverse and complex with age. Often friends and family are potentially unaware of the best healthcare options for their elderly.
It is common for old-age people to enlist the help of retirement homes or assisted living facilities as they enter advanced age.
Nevertheless, older individuals deserve high-quality care regardless of their living situation. As a geriatric nurse, you must consider the factors highlighted in this article.
---
For more on this topic, check out the full Senior Care collection
---
RECOGNIZE SENSORY DIFFICULTIES
While treating the 65-plus age group, you often encounter patients with multiple sensory deficits, such as cognitive impairment, hearing loss, and walking and speech difficulties. The extent of these morbidities varies from patient to patient.
An experienced geriatric nurse must be able to recognize these challenges and approach them accordingly. Applying for an online post masters nursing certificate will equip you with the skills and training needed to identify and keep these conditions in context when treating older adults.
Effective communication, observation, and reviewing the patient's medical history helps nurses get a grip on the patient's health and appropriately address the patient's needs.
BODY LANGUAGE
When providing for an elderly patient, the main concern is to make them as comfortable as possible. Nurses can establish a supportive and comforting environment by improving their body language when communicating with old-age patients.
Effective body language can also enhance communication and build a trustworthy relationship. A few ways to improve body language are;
A welcoming posture, with relaxed shoulders and arms uncrossed, gives away the message of approachability.
Maintaining eye contact will tell the patient you are attentive and focused on learning about their concerns. An elderly patient requires extra time and undivided attention.
Respect their personal space. Try to maintain a comfortable distance to preserve the patient's privacy and dignity.
PRACTICE PATIENCE
Like new parents who are learning to be patient with their kids, a nurse treating individuals from an old-age group also requires a lot of patience. Often caretakers have to repeat their talking points more than once, along with repeated explanations and clarifications of their conversation.
Patients of old age go through cognitive impairment, affecting their hearing ability and understanding. They may ask you to slow down while speaking or take longer to react during conversations.
Patience is necessary to allow older adults to express themselves, interpret instructions and perform tasks at their own pace.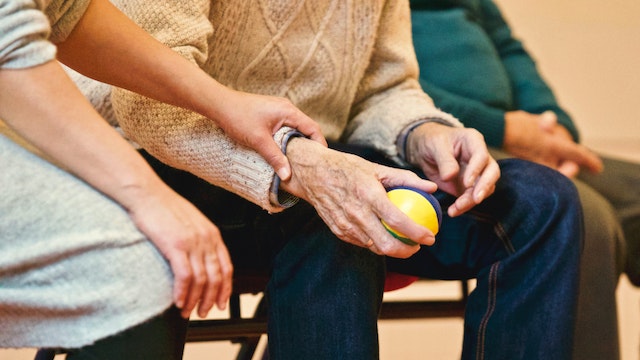 BE A LISTENER
Loneliness and depression are major risk factors for many diseases of old age. Patients often require more active listening than medication to treat their illnesses or improve their quality of life. Active listening is crucial for senior care nurses because it facilitates effective communication and enhances the quality of care provided to elderly patients.
It establishes a relationship between the patient and caretaker and allows the nurse to better understand patient needs, concerns, and preferences. Nurses can gain insight into patients' verbal and non-verbal cues and can gather information about patients' symptoms and medical history.
HAVE EMPATHY
Empathy is crucial in building trust between the nurse and the elderly patient. It gives the patient a sense of safety, enabling them to express their emotions and perspectives openly. To communicate this sentiment of empathy, the caretaker can relate and tell how they would feel under similar circumstances as the patient when giving undesirable information.
Patients will have a safe space to express their genuine concerns and gain more clarity on matters regarding their health. By practicing empathy, nurses can deliver more personalized and patient-centered care. It will enable them to consider the social, cultural, and emotional context behind every individual's reaction and decision.
USE SIMPLE LANGUAGE
Patients begin to lose their cognitive abilities in addition to sight, hearing, and memory with age. All these alterations affect how they process and absorb complex information from their surroundings.
Therefore, the primary goal when treating an old-age patient is to make communication as seamless as possible. The use of simple and short language can help them interpret speech faster. Try to eliminate technical terms and complicated medical terminology that may be unaccustomed to the patient.
Using simpler language will also help reduce medical errors, improving the overall quality of care. Moreover, using simple language has also been found to alleviate stress and anxiety levels among patients.
TRY TO BE PHYSICALLY ACTIVE WITH THEM
A vital element of senior care is physical activity. Elderly patients are more bedridden and physically inactive, leading to higher stress levels and increased risk of depression and other ailments.
Whether it is strength training, brisk walking, or chair yoga, daily exercise is essential to keep the mind and body healthy, especially for older people.
Since nurses are their companions for most of the day, encouraging them to be more active by walking or engaging in light exercises will help them recover quicker and contribute towards better mental health.
COMMUNICATE WITH THE FAMILY
While caring for an elderly patient, it is equally essential to keep their family members and close ones updated! Try to include all the members of their care team in daily and weekly updates on health and progress and prevent any lapse in treatment.
CONCLUSION
Undoubtedly aging can be a tough nut to crack. With so many social, emotional, and bodily changes as individual ages, it can be a challenging journey.
Remember, everyone deserves to live out their years with pride, respect, and a high quality of life, especially after their 60s. Experienced nurses can play a valuable role in helping the elderly achieve this goal.
With a few inherent qualities such as compassion, patience, and empathy alongside exceptional bedside skills, any nurse can make an elderly patient feel youthful and taken care of.
These are only a few of the many tips that can help you make a difference in the life of elderly patients. If we missed anything, let us know in the comments below.
For more on this topic, check out the full Senior Care collection
---